Old Nautical Charts Become Works of Art
When NOAA decided to 'sunset' paper nautical charts and transition to electronic charts, many sailors wondered what to do with their old charts. Recycle them? Use them to wrap gifts? Make a table top? But for Richmond-based artist and sailor Denise Kramer the choice was easy — paint on them.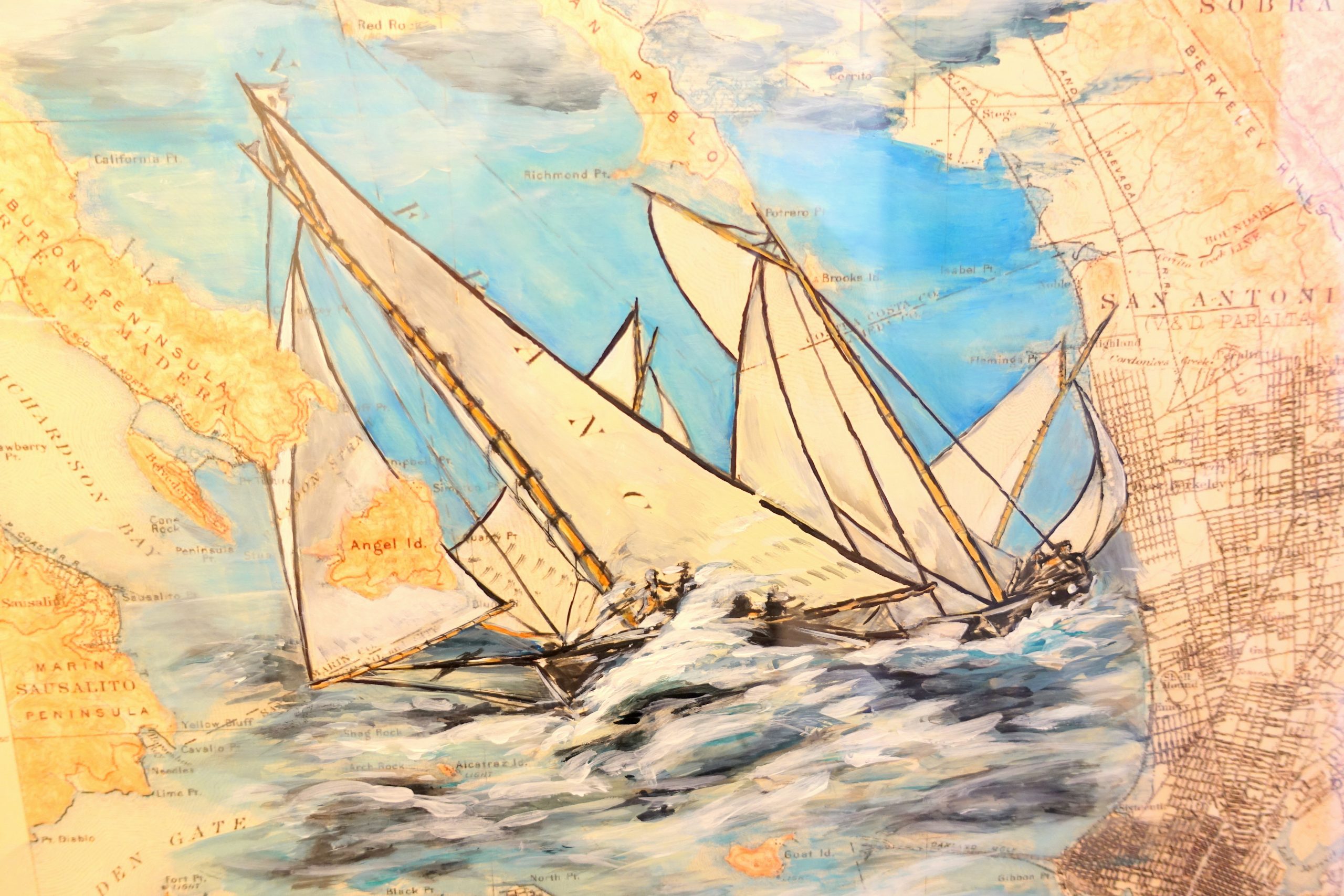 While a recent transplant to the Bay Area from the East Coast, Denise has been an artist for many years. Her impressive résumé includes a Bachelor of Fine Arts degree from the Atlanta College of Art and a Master of Arts from the City University of New York.
But it wasn't until 2014, when she met and married her husband Chris Kramer, an avid sailor and racer, that she decided to combine sailing with her love of art.
"Sailboats in motion became my focus after I met my husband, Chris, and started racing with him. Between tacks is where I find my inspiration."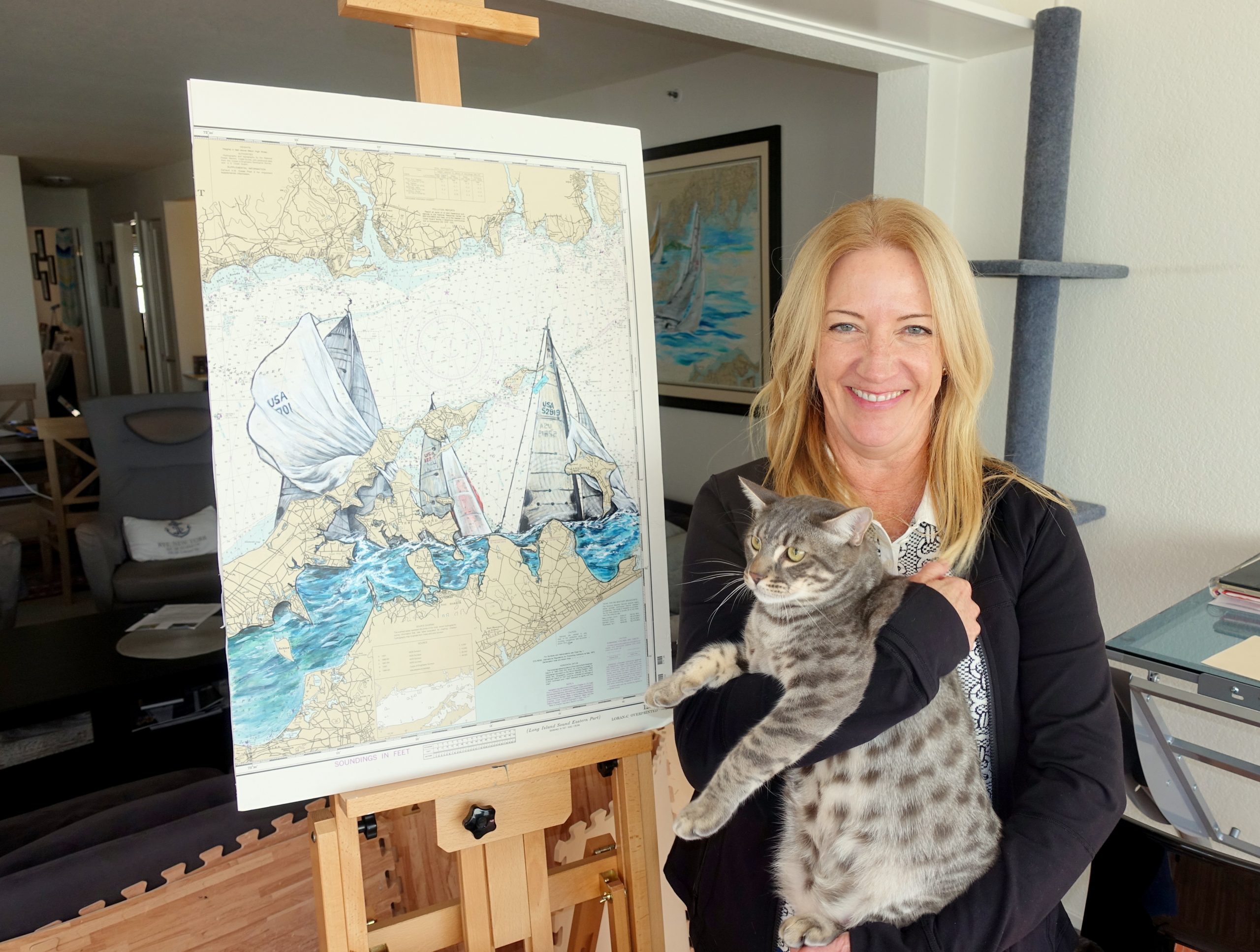 Before moving to the Bay Area for Chris's work in the tech industry, the couple had spent plenty of time 'between tacks' on sailboats. They lived, worked and sailed in Rye, NY, and their 'home waters' were Long Island Sound and Narragansett Bay. They flew the burgees of the American Yacht Club and the prestigious New York Yacht Club. And being competitive sailors, their boat was a Columbia Carbon 32, Six Brothers. When it came time to choose an ideal place to relocate and sail in the Bay Area, Richmond Yacht Club (RYC) was at the top of the list.
As RYC members Denise and Chris jumped right into the local sailing scene. Since their arrival in 2016, they have raced Six Brothers on the Bay, the ocean, and offshore in the California Offshore Race Week. They've also competed in many OYRA, YRA and SSS races around the Bay and offshore including the Farallones and Duxship races and Pac Cup 2018.
Dividing her time between the helm and her studio overlooking the yacht club, Denise paints beautiful scenes of places they've sailed with family and friends, including the California coast, San Francisco Bay, Hawaii, Narragansett Bay, and Long Island Sound. The scenes are all painted on NOAA nautical charts. Not surprisingly, she calls it "sailing art."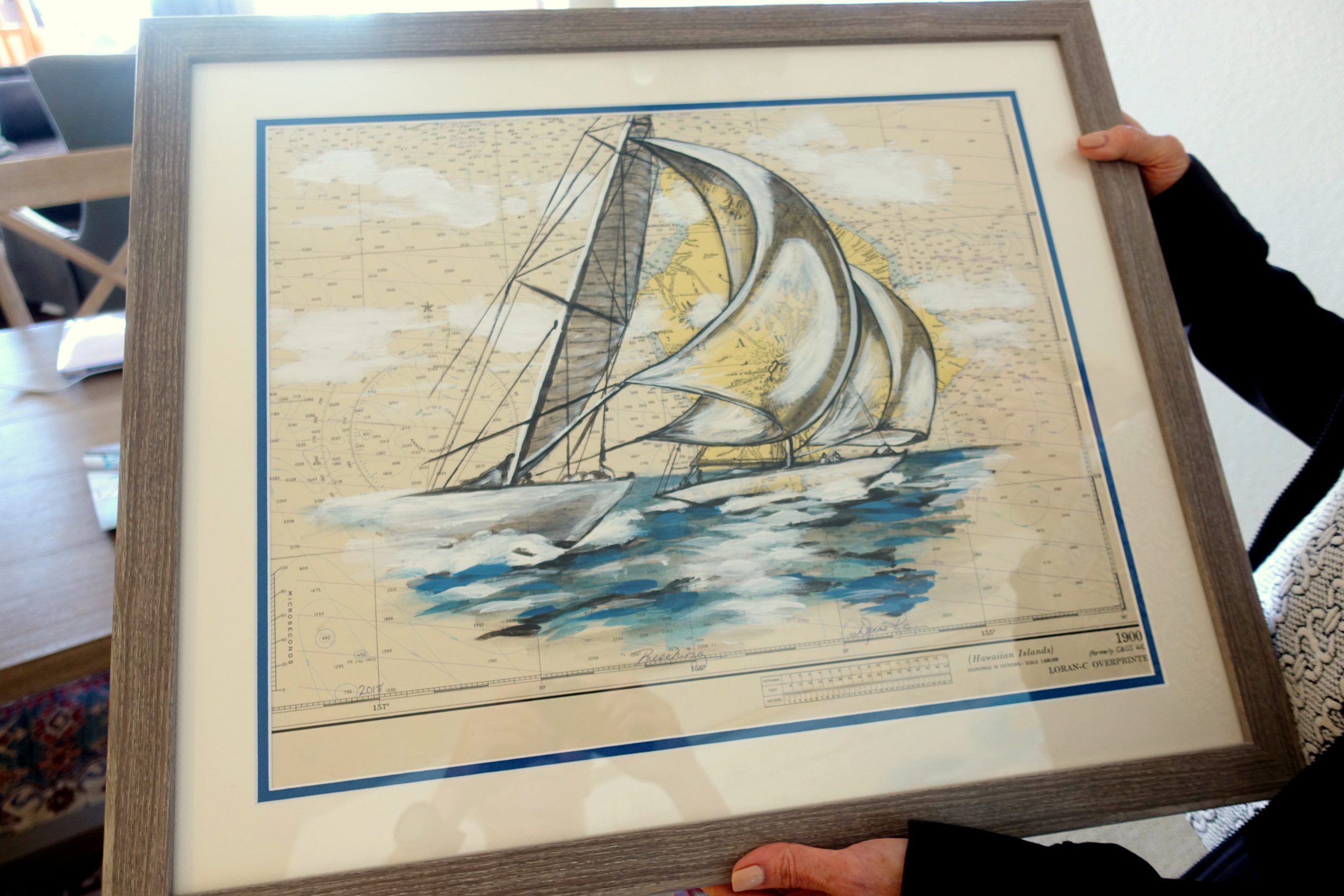 Recently Denise and Chris decided to trade their high-tech Columbia Carbon for an equally competitive but less crew-intensive Alerion 28, Sweet De. But Denise claims they still manage to sail it at least twice a week.
And to round out the family fleet, they also bought a Melges 26 power boat that Denise says she loves "to explore on" when she is not painting. But the Melges has not yet been painted on a NOAA chart, as sailboats in action in every size, color and event still dominate Denise's art.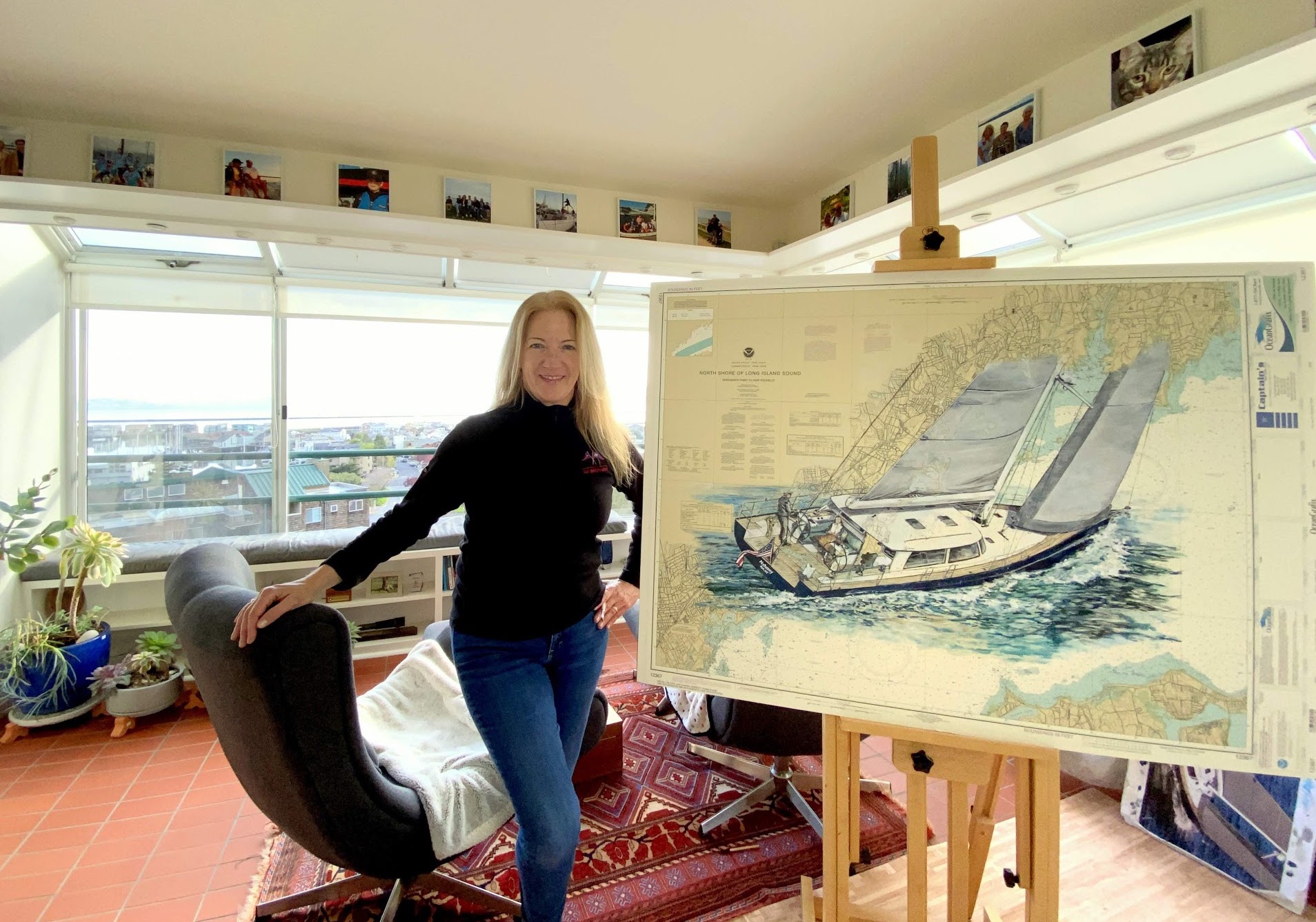 This is surely just a small sample of Denise's work. If you'd like to know more, you can check out her website at https://www.sailboatartwork.com/.
Sailing and art are two fantastic pastimes, and to be able to combine them must be a wonderful feeling. Have you managed to blend your enthusiasm for sailing with another passion? Tell us about it in the comments below.
Receive emails when 'Lectronic Latitude is updated.
SUBSCRIBE