November Yacht Racing Preview
We have some good news for yacht racers: Yes, there will be midwinters this year. We'll get to those in a moment, but, first…
Fall Regattas
Richmond Yacht Club is still accepting registrations for this Sunday's Amazing Grace Cheney Cup. The driver must be female, but all sailors are welcome. It will be a pursuit race this year, with on-the-water awards and no official post-race get-together at RYC.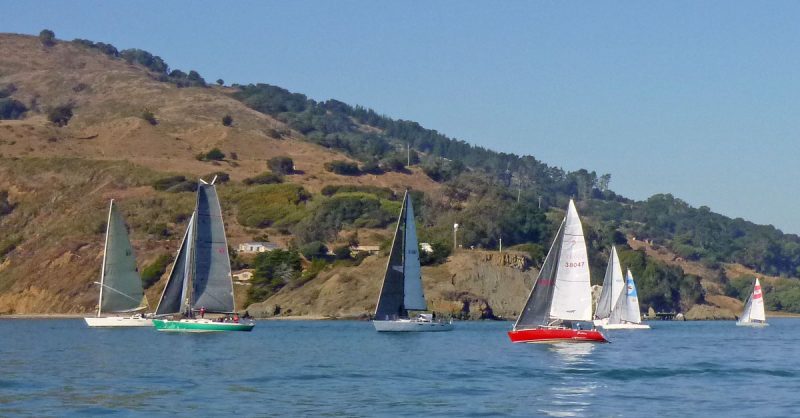 The Butler Cup, at Long Beach YC, will kick off the 2021 California Dreamin' match-race series on November 7-8.
Cabrillo Bay YC's Fall One Design Regatta will sail in the waters off San Pedro on November 14-15.
On November 15, USC and UCLA will match race in Solings, hosted by LBYC. Normally, this same week, Cal and Stanford would duke it out courtesy of St. Francis YC. Unfortunately, the Big Sail has been canceled.
Don't Let the Turkeys Hear This
Lake Washington Sailing Club's Turkey Shoot Regatta is on for November 7, on Lake Washington in West Sacramento. Register by November 7. This event is open to all dinghy classes. Fleets with three or more boats get their own division. All others become part of the Open Fleet. Prizes have traditionally been actual turkeys.
Tiburon YC harmed no turkeys in bringing you the Wild Turkey Pursuit Race on Black Friday, November 27. The prizes are of the liquid variety.
Inverness YC will host their last racing of the year, the Drumstick Regatta, on November 29, with sailing on Tomales Bay.
Midwinters
A winter season without midwinter yacht racing? That would indeed be scary.
Sausalito YC will resume their racing program with the Chili Midwinter Series, starting on November 1 and sailed on the first Sunday of the month through March. The RegattaPRO Winter One-Design Invitational will follow on November 14 and second Saturdays through February.
Monterey Peninsula YC is offering Perry Cup to Mercurys on the first Saturday of the months of November-February. The initial weekend is usually a two-day event, but not this year.
Encinal YC will run their Jack Frost Midwinters on first Saturdays through March starting on November 7.
Sequoia YC will kick off their Winter Series on November 7. Their Redwood Cup pursuit race series will start on November 21.
San Diego YC will hold their Hot Rum Series on November 7 and 21 and December 5.
Berkeley YC is back in business with separate Midwinter Series on second Saturdays and Sundays starting on November 14-15. Their more casual, beer-can-style Chowder Series occupies every Sunday through March except Midwinters Sundays.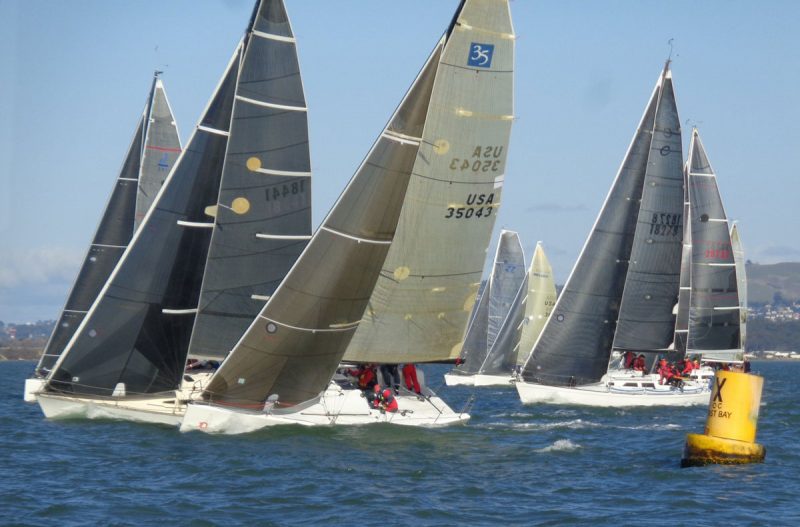 Despite the loss of their clubhouse, Island YC carries on with Estuary racing in the Island Days series on second Sundays starting on November 15.
Santa Cruz YC's Midwinter Series will begin on November 21 and continue on third Saturdays through March.
Among the series we look forward to each year at this time is Golden Gate YC's Seaweed Soup Regatta. That series will not start in November this year. However, fear not, it's just been pushed back a month. It'll start in December and run through April, on the first Saturday of each month. Other Midwinter series will also begin in December. We'll have details on those in a post next month.
And That's Just for Starters
As always, check the Calendar pages in Latitude 38 for many more regattas. The November issue will come out this Friday. We'll update the online version of Calendar on Friday as well. Did we miss mentioning your favorite? Feel free to add it in the Comments section below. Be sure to include contact info and/or a link.
Receive emails when 'Lectronic Latitude is updated.
SUBSCRIBE