"We sailed from Mazatlán to La Cruz on January 1," say Marvin and Ruth Stark of the Nautitech 44 catamaran Microbe. "The overnight sail was spectacular — full moon with only the gennaker pulling us along in 6 – 8 knots of wind."
Microbe is the fourth multihull Ruth and Marvin have cruised aboard in the last 25 years, starting with the F-31 Noor, aboard which they did the third Baja Ha-Ha in 1997. (Actually, Marvin and two other guys did the rally. Ruth flew down when they got there and told him if they were really going cruising, he needed a bigger boat.)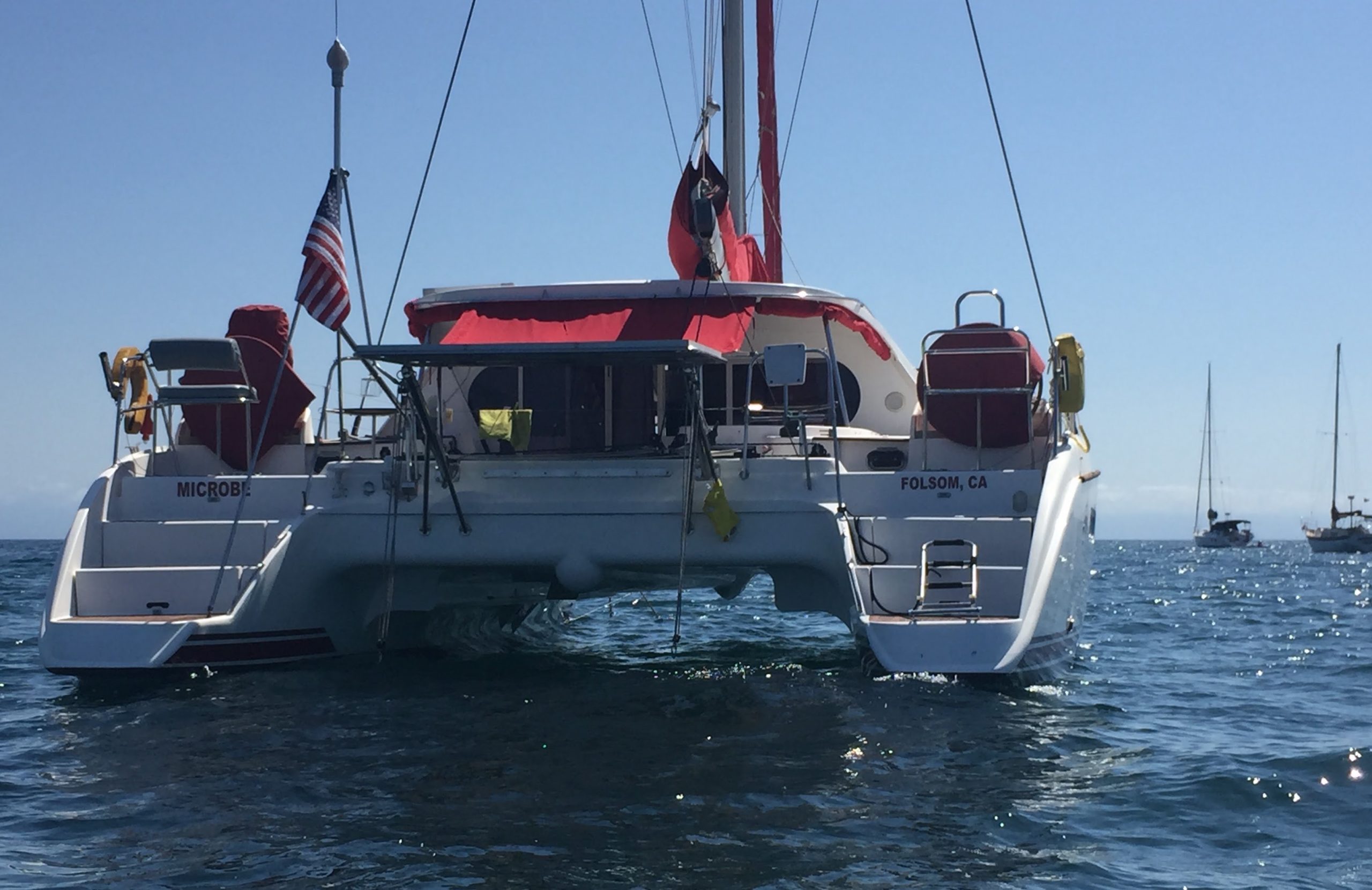 Most years, the stops in Mexico would have been brief as this long-ranging cruising couple made their way over many a far horizon. This year, they were content to hang around Banderas Bay and do daysails with friends and family, partially because of pandemic restrictions and partially because Marvin may finally be slowing down a bit.
"I am 84 years old this year, same age as the Golden Gate Bridge — built in 1937," he noted recently.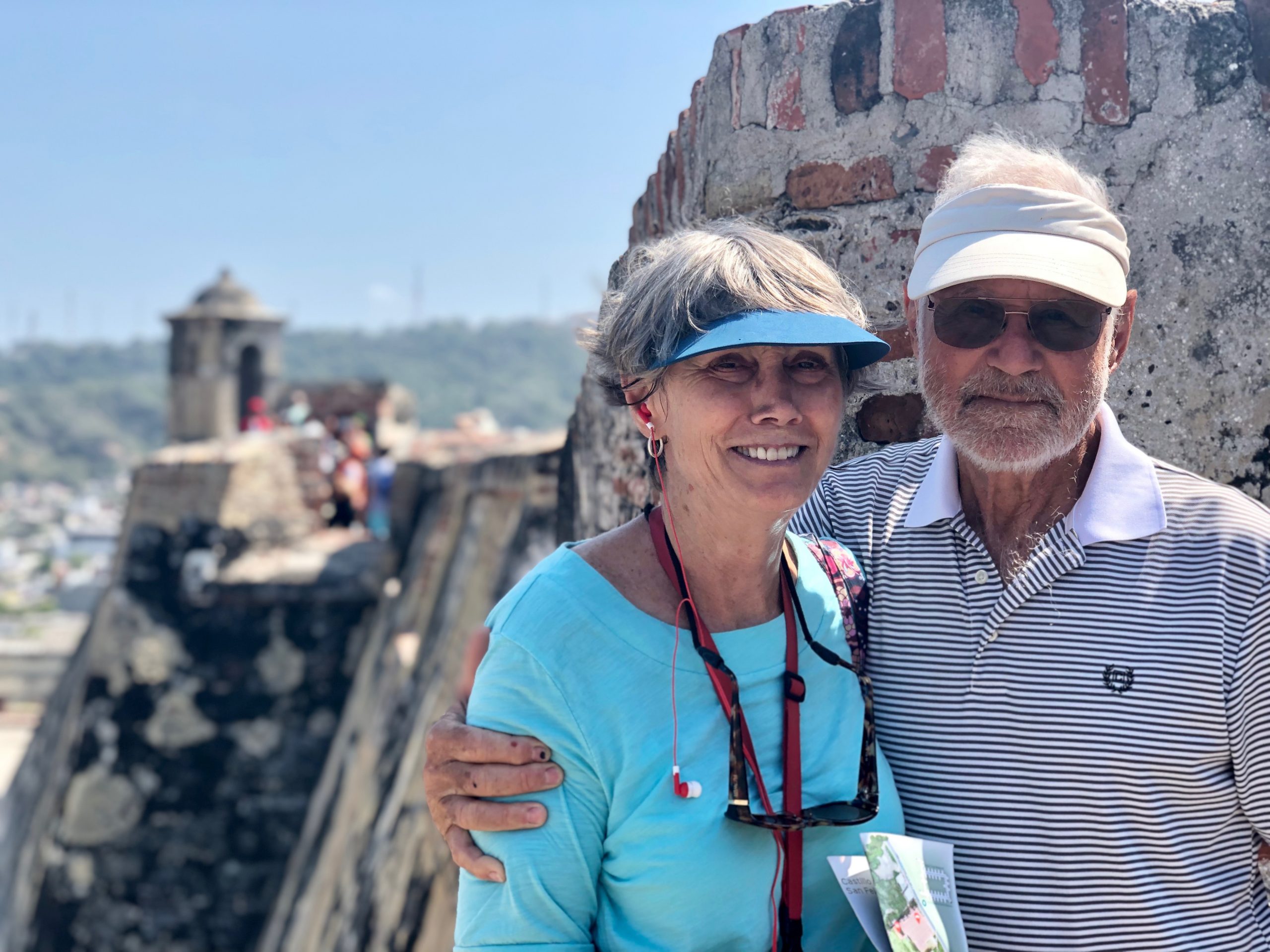 Ruth and Marvin had a brush of sorts with mortality when they were looking for a new place to have dinner one night and came across Ana Banana. In the outside dining area, which opens up to the jungle in back, was a pole with dozens of those little purple Crown Royal drawstring pouches hanging from it. They struck up a conversation with the 86-year-old owner, Barry, and soon found out that each of the 47 Crown Royal pouches contained the ashes of its deceased owner.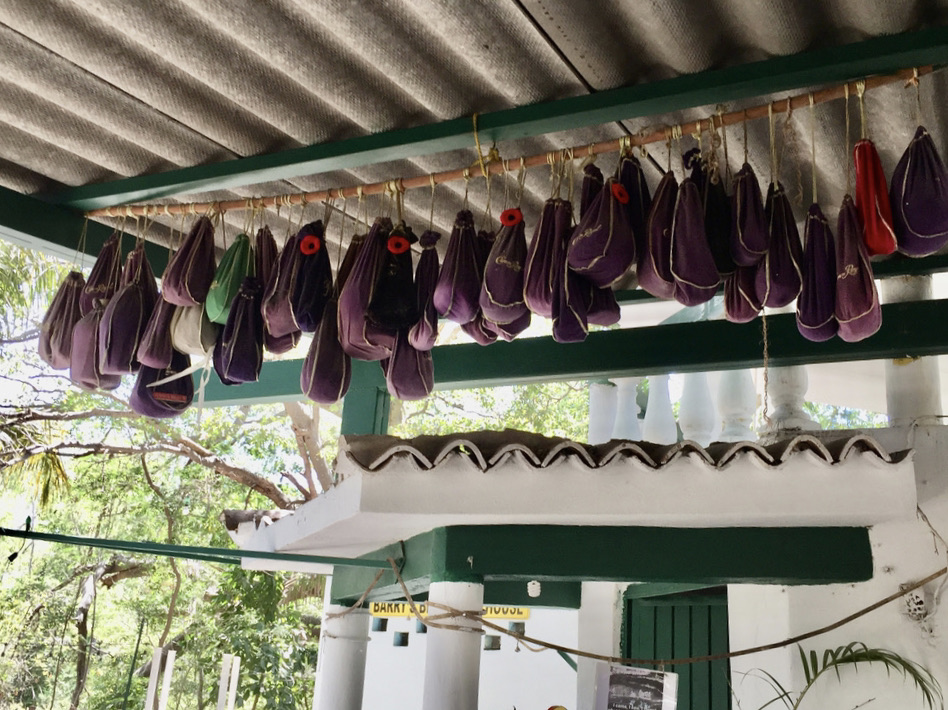 "Barry is quite musically inclined, and has written a great, philosophical song about dying that he sings as part of a memorial service only when another Crown Royal bag is added to the pole. Without a backup band (they weren't there that night) he would only recite the song, but it was very touching."
To the tune of Knockin' On Heaven's Door …
Nothing lasts forever,
We know it's gotta be true,
We're all getting a little older,
You know that makes me blue.
I know I'm gonna die one day,
I just hope to hell that it won't be soon
Because I still feel like an old tomcat
Howling at the moon.
When I go, I have a wish
That I want you to keep:
Don't throw me in some dirty dark hole,
Darkness gives me the creeps.
Put my remains in a Crown Royal bag
And hang me over there,
Just above my old bar stool
Where my friends are near. . .
Don't send me no flowers,
Don't shed me no tears,
I don't wanna lie in a coffin
Looking gray and queer
(and still smelling like smoke and whiskey).
You know, when my time comes,
That would be a good way to go,
Just hanging around in a Crown Royal bag.
I don't have to tip no waitress,
Don't have to answer no phone
And I don't have to stagger my way home.
"I certainly agree with many of Barry's sentiments," notes Marvin.
"We have decided to keep our boat another year and hopefully will be listening to more music at Ana Banana's next season. In the meantime, it's time to put the sail up and head back to Mazatlán and stash the boat for the coming summer season. Then home to plant the garden and enjoy the summer. If we had any more fun, we couldn't handle it!"
Receive emails when 'Lectronic Latitude is updated.
SUBSCRIBE