New Cruising Restrictions in Tonga and Fiji
"All is not well in the tropical paradises of Fiji and Tonga," report John Kelly and Linda Keigher and of San Francisco-based Sirena 38 Hawkeye. "Both countries have now instituted severe restrictions on the time that a foreign vessel can remain in the country.
"According to a 1988 regulation, yachts visiting Tonga were limited to a 12-month stay. However, this rule had never been enforced — in fact, there are actually boats here that have been here for 17 years! In December, several boats that had been here for more than 12 months received letters from the Nieafu, Vava'u Customs Office stating they must either leave the country within a week or be prepared to pay import tax and duty. The tax and duty would come to nearly 40% of the value of the boat. This caused great consternation, mostly because the cyclone season officially started last November 1. As a result of many complaints, the Chief of Customs from the capital, Nuku'alofa, visited Neiafu and invited the yachties to a meeting. The meeting was well attended, and the gentleman assured us that nobody was going to be kicked out of the country during cyclone season, which ends in April. Phew!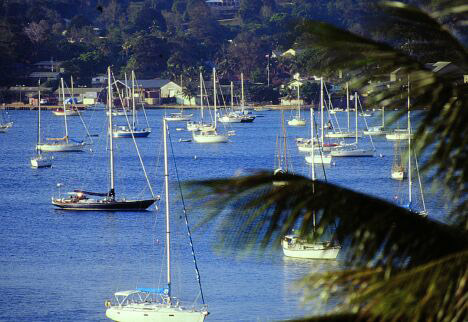 "During a subsequent meeting on January 18, 2008, the gentleman from Nuku'alofa stated that a new regulation was in the process of being issued. This regulation restricts visiting yachts to four months, with a possible extension to 12 months. Meanwhile, if the current yacht owners affected would agree to sign a letter, stating name of boat, owner and date of arrival in Tonga, he would sign on behalf of the government, allowing the yachts to remain in Tonga 'for the natural life of the vessel'! The only proviso was that the owners would provide the government a security interest in the yacht, which would be exercised only in the event of the sale of the yacht while in Tongan waters. In that case, tax and duty would be assessed.
"This is a good outcome for the boats already here, but not so good for newcomers who would like to keep their boats here through cyclone season. Furthermore, visiting yachts are now required to hire an agent to check in and out. It was suggested, to no effect, that the Tongan Government would do well to follow the example of Mexico, which allows a yacht to remain in the country for up to ten years for a small fee upon entry.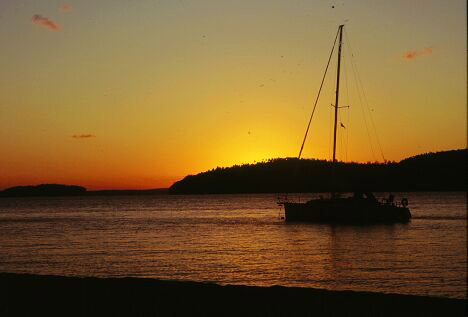 "Things are even more restrictive in Fiji, where the 'Interim' military government — the democratically elected government was removed from office during a military coup in December of 2006, the fourth such coup in 20 years — announced that visiting yachts may not stay more than three months in the country. An extension of three months may be granted upon written application to the government. These restrictions are being appealed. We are not optimistic of the outcome, since the Minister of Finance publicly announced recently that the new restrictions were partly the result of illegal behavior by visiting yachts, including drug-dealing, prostitution, and smuggling that has cost the country millions of dollars in lost revenue'! This gratuitous slur on the yachting community did not sit well with the yachts affected, and Linda and I are seriously reconsidering our plans to visit Fiji in the near future.
"Both of these countries are economically depressed, particularly Fiji, where the EU, New Zealand and Australian governments have all imposed economic sanctions following the military coup. These sanctions have greatly reduced the number of tourists visiting the islands. Since both countries are desperate for tourist dollars, it is a mystery why they would choose to restrict visiting yachts in this manner. We cruisers are also tourists and bring much needed revenue to these and other countries that we visit."
Latitude's two cent's worth on these developments? Don't take it personally and go with the flow. First of all, the restrictions aren't really severe. If you can stay in Tonga for up to a year, and Fiji for six months, those are actually much longer than most cruisers stay in each place. And once the government starts hearing from the businesses that are losing out, it's likely they'll come to their senses and realize that such 'unfree' policies hurt them, not cruisers.
Receive emails when 'Lectronic Latitude is updated.
SUBSCRIBE