Nereida Lost on Mexican Beach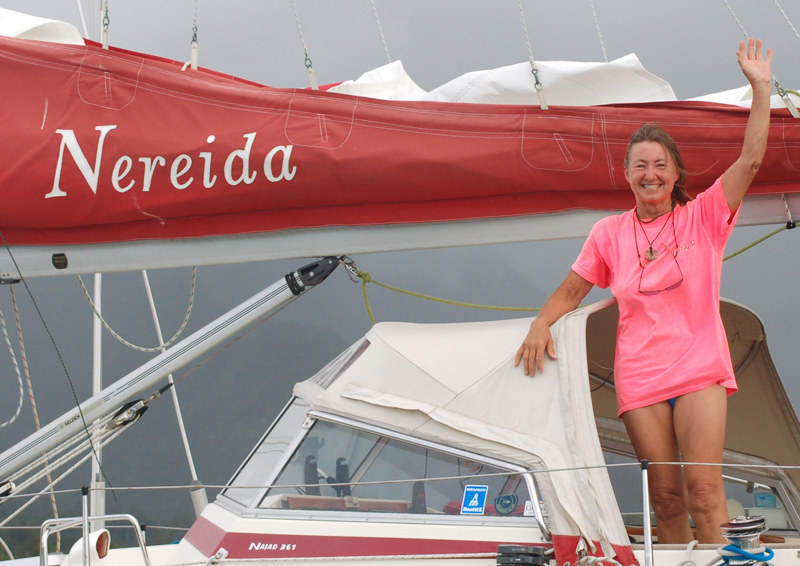 We're heartsick to report that Jeanne Socrates, who, after completing the 2006 Singlehanded TransPac, decided to take on the world with a 15-month solo circumnavigation, has lost her beloved UK-based Najad 361 Nereida less than 100 miles from her starting point of Zihuatanejo.
"Nereida was grounded halfway from Acapulco to Zihuatanejo on a desolate, mainly uninhabited part of the coast, after the autopilot went down just before first light on June 19," Jeanne wrote in an update to friends this weekend. "I was taking my usual timed nap — a stopwatch set for 45 minutes — which looked fine in the situation: full moon, some swell and waves but not much, motoring in very little wind, a good distance from a long sandy shore. Because I was motoring in calm conditions, the resultant change of course was not obvious enough to wake me up in time, as it would have done had I been sailing.
"The beach, Playa Michigan, had no cellphone coverage but I set off my EPIRB once I realized I couldn't get off unaided. It was still nearly dark with no lights on shore — no sign of anyone, in fact, for ages as I started setting my anchors, which was very difficult in the strong, swirling surf conditions. I came close to drowning a couple of times but managed to avoid being pulled out to sea in the surge — just! I spent most of the rest of the day setting anchors up the beach with help from a few fishermen who appeared some time after dawn, trying to secure her from damage in the surge so I could try to get a tow off the beach as and when it could be arranged. The marines arrived around noon to offer assistance but they don't have boats, nor do the Navy in Acapulco (not for towing me off, anyway) and the Acapulco Port Captain couldn't help either — all were phoned with the help of the Captain of the Marine, who took me first to his camp and then to a town a long, bumpy, cross-country ride away so I could make phone calls for help.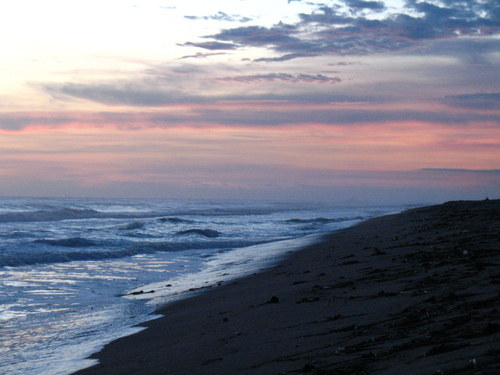 "I'm ok physically — give or take a few lumps, cuts and bruises — but Nereida is anything but, especially now, a week later. From the start, her starboard side began to crack slightly, with being heeled one way and then the other in the wash and surge, despite setting anchors up the beach. With a small tide coming in, it was difficult to keep the chain and lines taut enough to stop her from suddenly being heeled down the steep beach slope from time to time — and then she'd suddenly come back up the other way in the surge, often with a slight bang.
"Without an almost immediate tow off the beach, she was doomed. It's so very isolated, access is so difficult and there were just no suitable boats near enough to be able to help. So every day since then, I've had a long, three- to four-hour difficult journey to and fro, rescuing what items I could. A lot of water got inside the boat very early on so all electronics were quickly useless, the engine stopped working and everything soon became coated in a mess of paper pulp. I only have my passport, some US dollars and one debit card with me — my credit card was washed out of my pocket while setting an anchor in the 'washing machine' conditions.
"I have had my hands full dealing with the situation on the beach, with my poor Spanish not helping, but a kindly Acapulco family have taken me under their wing, for which I'm very grateful. I shall be helping Skip on Annamarina, also headed for San Francisco, up the coast, and he's let me load my personal gear onto his boat. I'm finding it difficult to come to terms with the situation, as you can imagine, feeling only half here — the other half still being with the beloved Nereida I knew."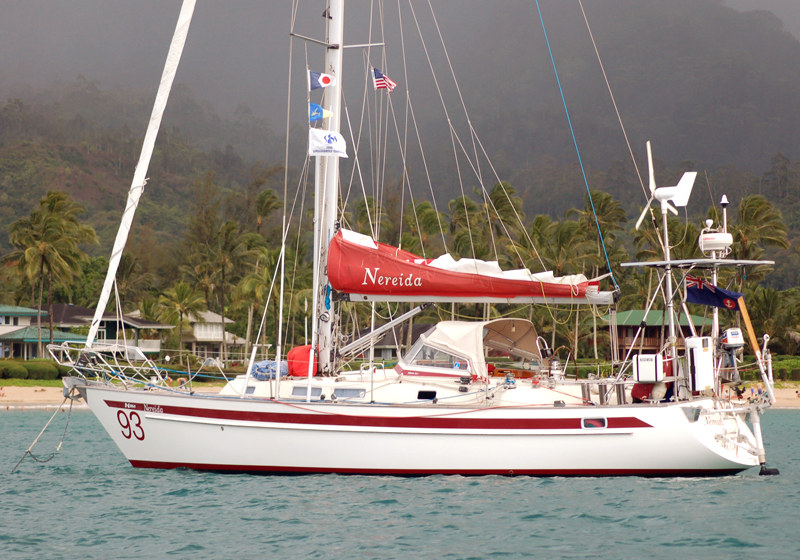 Receive emails when 'Lectronic Latitude is updated.
SUBSCRIBE