Craftsperson, Fleet Leader, Sailing Champion – the Milly Biller Sailing Story Keeps On Sailing
The name Milly Biller keeps showing up in the pages of Latitude 38 because she keeps sailing so much. The name would have shown up even more if the first time she appeared in Latitude 38 her name hadn't been Millie Bratenahl. But that's what it was in July 1979.
We discovered this when exploring our new digital archives and came upon the story we'd written about Milly's becoming perhaps the very first woman hired as a craftsperson at a Bay Area boatyard. Craftsperson might be a more glamorous term than should be used for much of the hard labor she describes in the early years. It seems like 'just the other day' she was repairing boats and practicing her craft at the upper end of the Richmond Boat Works railway. The story reminds us of how hard it can be for women to break the plexiglass hatch cover, but also of the rewards of persistence.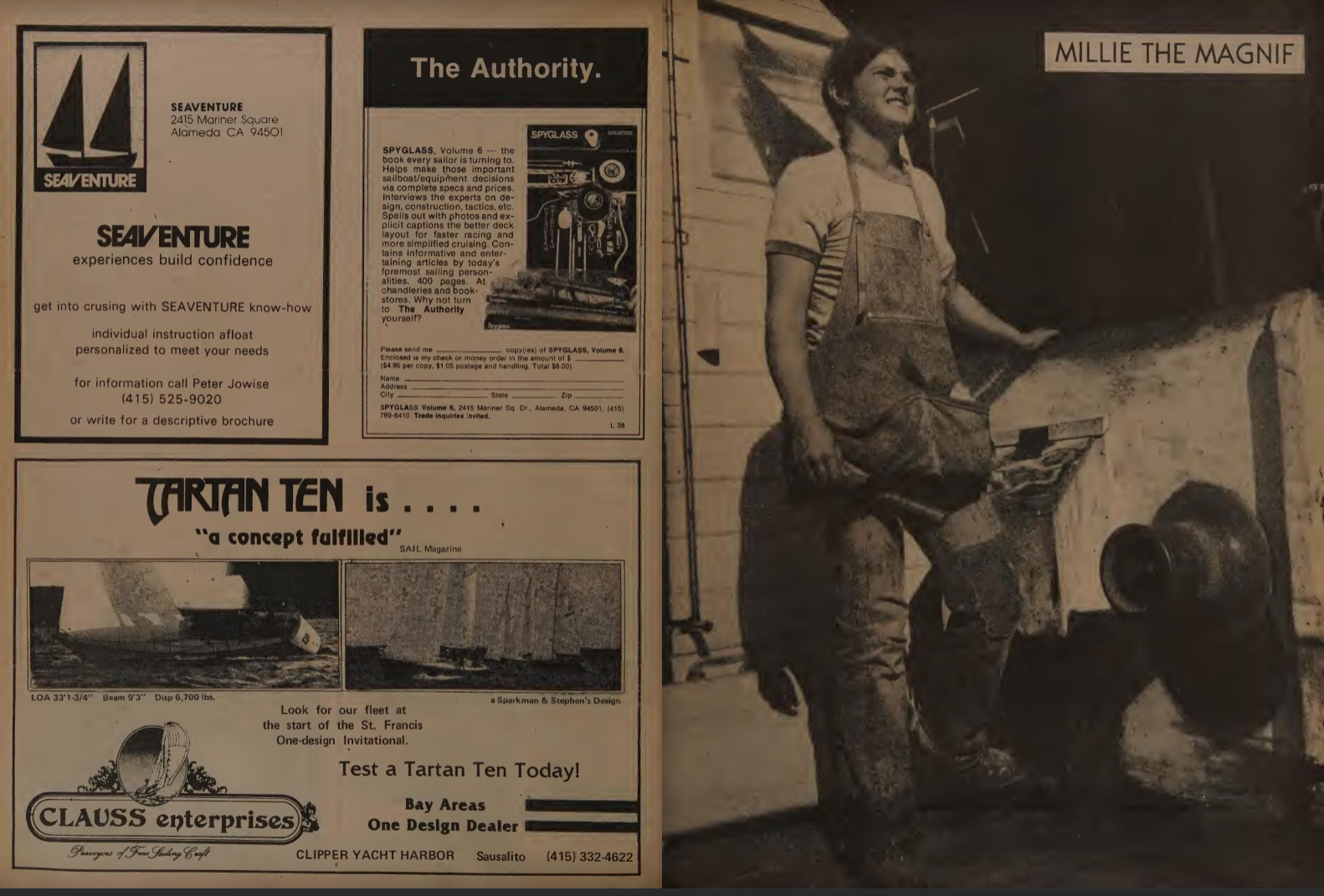 We sent the story off to Milly, who replied, "HAHA! Those were the daze. I think you were selling Latitude ads to the boatyard about that time and when I first met you (I was! – ED). I may have spelled my name with an 'ie' in those days. I loved that story then and love it still. I have a hard copy of it around here somewhere. I stole my dad's 110 when I was 13. I picked a time when he was totally distracted writing a paper and shoved a change of ownership letter under his nose that I had typed myself. He signed it blindly like it was a school permission slip. He loved it, promptly bought another 110, conscripted me to maintain it, and beat me in every race until I went off to college."
Milly continues to be at the hub of the Inverness Yacht Club volunteer crew and is the 110 fleet ringleader, sailing her boat Big Pink. Joe Berkeley, who traveled to Inverness from the Hull, MA, 110 Fleet, stated in our September 2019 story on the 110 Nationals, "Milly Biller has made Inverness the 110 Mecca of the world. Without her, there would be no class, no Nationals. What she has done with the Inverness fleet is nothing shy of spectacular. We have considered kidnapping her and holding her hostage on the East Coast until she has worked her magic on our fleet." This year Milly's become a Summer Sailstice 110 fleet ambassador to help get 110s all sailing together, wherever they are, on June 19.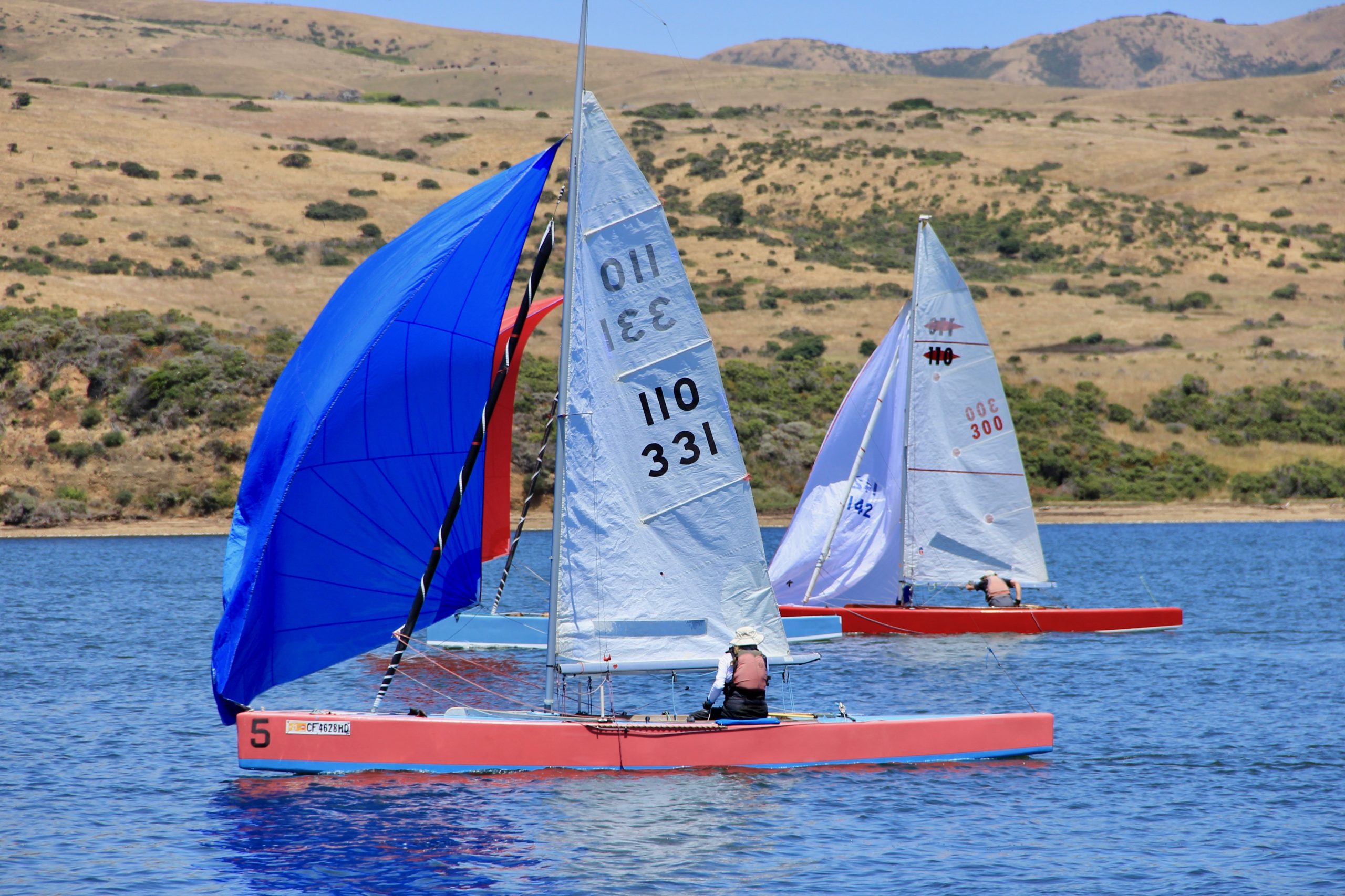 Midday low tides in Tomales Bay and pandemics may be hurdles to leap, but Milly has always found a way to break barriers, have fun, and encourage the world to go sailing.
Receive emails when 'Lectronic Latitude is updated.
SUBSCRIBE