Michelin Wings Its Way to Sustainability with Sailing
While World Ocean Day is just one day (June 8), we're taking the month of June to share more good news about sailors leading the way toward ocean and planetary sustainability. Foiling and wings are all the rage in yacht racing (see story above), but many other applications are in development. Michelle Slade just sent an article from New Atlas about the new Michelin Wing Sail Mobility Project (WISAMO). As we saw with the Energy Observer, which just sailed through San Francisco Bay, French sailors are experimenting with how to get to a zero-carbon future.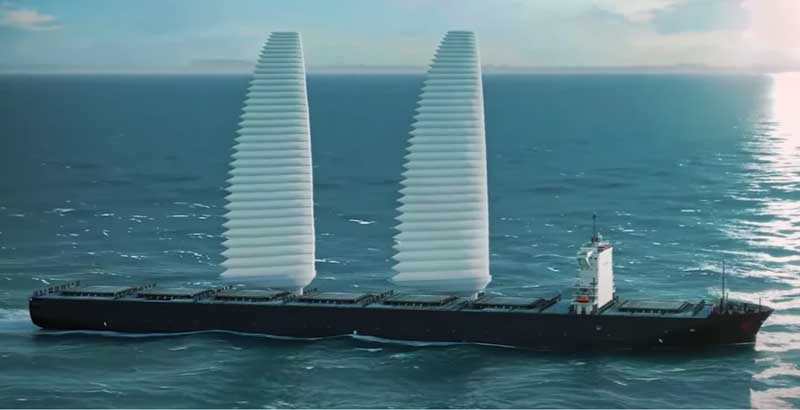 The thousands of containers at the Oakland Terminal sit at the end of a long, plugged-up supply chain. They all arrive by burning very heavy, dirty bunker fuel. They won't get here with wings alone, but wing-assisted ships could dramatically reduce the climate impact of fossil fuel-burning ships.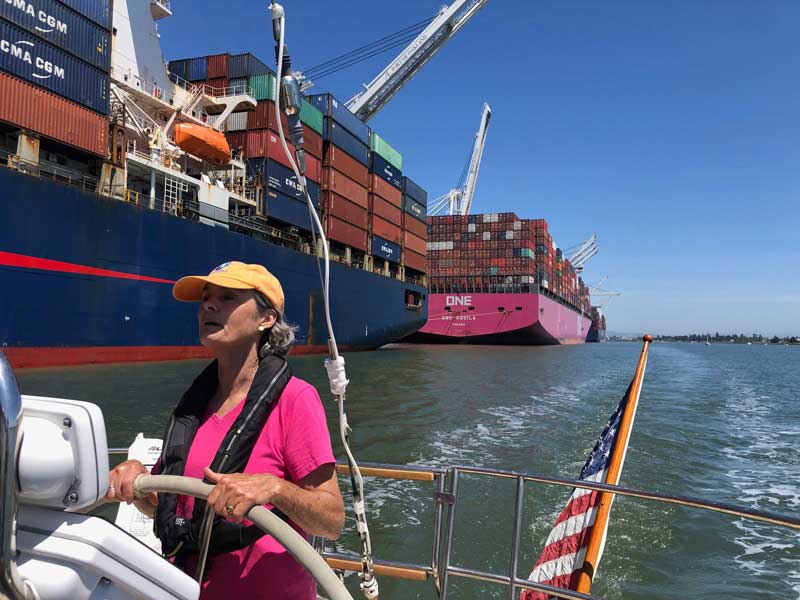 Michelin says inflatable wings would help decarbonize maritime trade by reducing carbon emissions by 10-20%. The wings are inflatable, so they are automatically retractable without the need of crew members. The WISAMO project is joining many creative wind-power projects that hope to revolutionize low-carbon transportation. While it appears far-fetched at the moment, there's a growing amount of human energy and capital being invested that will continue surprising us with positive results.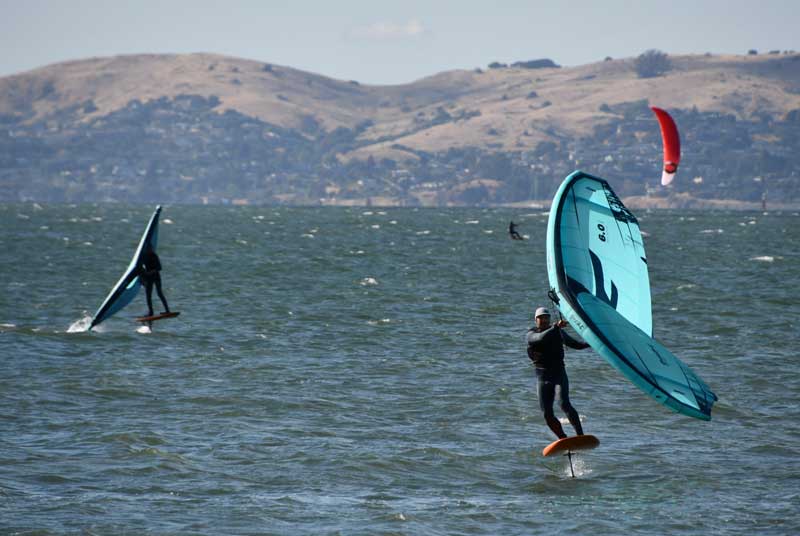 San Francisco Bay is home to some of the world's best kite and wing sailors. The 2013 America's Cup was a stunning transformation, and new forms of kiting and foiling are appearing all the time. Sailors, kiters and wing sailors can sail all day in the breezy Bay Area without burning any fossil fuels. As Tim Henry wrote in 2019, in the Bay Area Jay Gardner of Adventure Cat has been leading the charge by developing the Wind + Wing foil-assisted ferries. One thing that appears common to almost all sailors is respect and reverence for the oceans plus curiosity and ingenuity in how to reliably harness nature's forces for a sustainable future.
Receive emails when 'Lectronic Latitude is updated.
SUBSCRIBE