Meet California's 2022 Summer Sailstice Ambassadors
Who's helping get the whole world sailing on the June 18 Summer Sailstice weekend? In 2021 Summer Sailstice initiated (only for the brave of heart) its first class of Summer Sailtice ambassadors. Some survived to do it another year. And a few more are joining in. Sailstice ambassadors can come from anywhere, but we're introducing a few California ambassadors who are helping spread the word to their club, class or whatever group of sailing friends they sail with. Ambassadors have the fun job of recruiting their sailing community to ask them to join the world in raising their sails on Summer Sailstice weekend.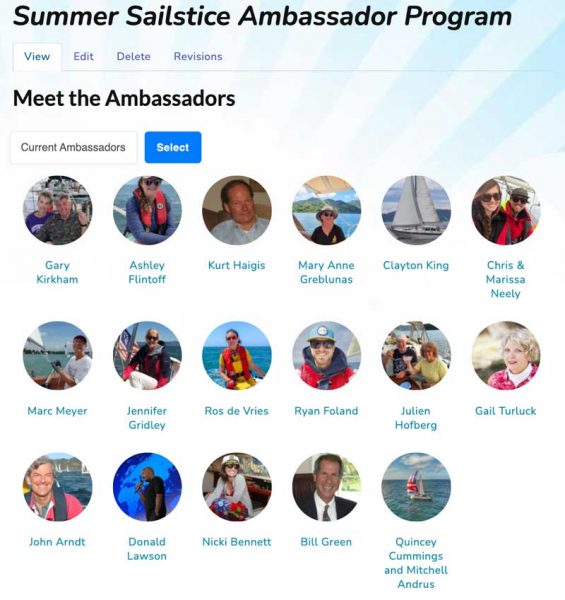 Why would you want to do that? Jennifer Gridley and her husband Randy own the Sabre 38 MkII Aegea on San Francisco Bay, and they've found the Sabre owners group a helpful bunch when solving Sabre riddles. Jennifer is looking to connect all Sabre owners with a shared sail on Summer Sailstice. It's a way to unite Sabre owners everywhere for a shared celebration of sailing. Marissa and Chris Neely live in a great "neighborhood" in Safe Harbor Ventura Isle. Getting their Safe Harbor dock neighbors off the dock for a marina sail out is their goal. Ryan Foland sails in SoCal with the Bluewater Cruising Club at Big Geiger Cove on Catalina Island. He's rallying the sailing club members to get out and sail that weekend.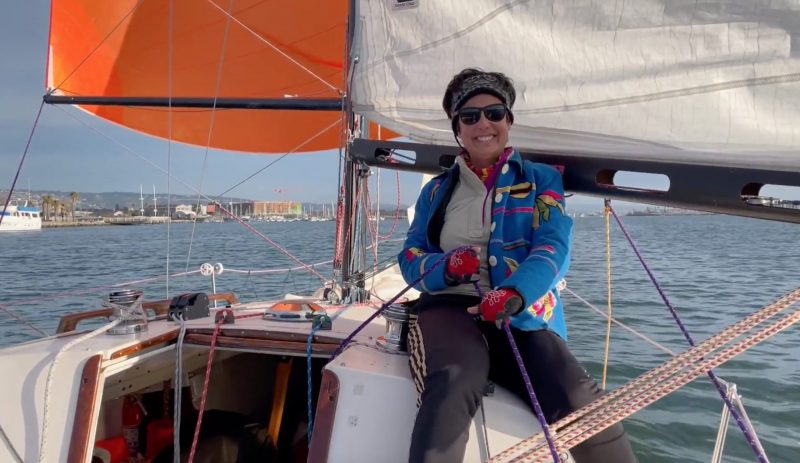 Ros de Vries is the current commodore of the Island Yacht Club in Alameda, and she and her husband Nathan own the Santa Cruz 27 Medusa. Ros is an active sailor, inspired to bring more attention to the always-fun Santa Cruz 27 class, and also growing membership at the Encinal Yacht Club. Getting club members and fleet members to all hoist their sails on Summer Sailstice weekend is an ideal way to connect them all while also making sure they are on the Summer Sailstice map. Sailstice ambassador and Latitude 38 rock star Nicki Bennett will be collaborating in the Delta with the Owl Harbor Marina Cruise Out as Delta Doo Dah cruisers start to arrive.
Want to race for Summer Sailstice? Truls Myklebust has posted BAMA's rescheduled Doublehanded Farallones race, now being held on Summer Sailstice. Racers can sign up with BAMA for the race and also for Summer Sailstice so they are taking part in both the race and the celebration. If you want to start the weekend with a sail on June 17, the Corinthian Yacht Club has posted their Friday night beer can race as part of the weekend celebrations.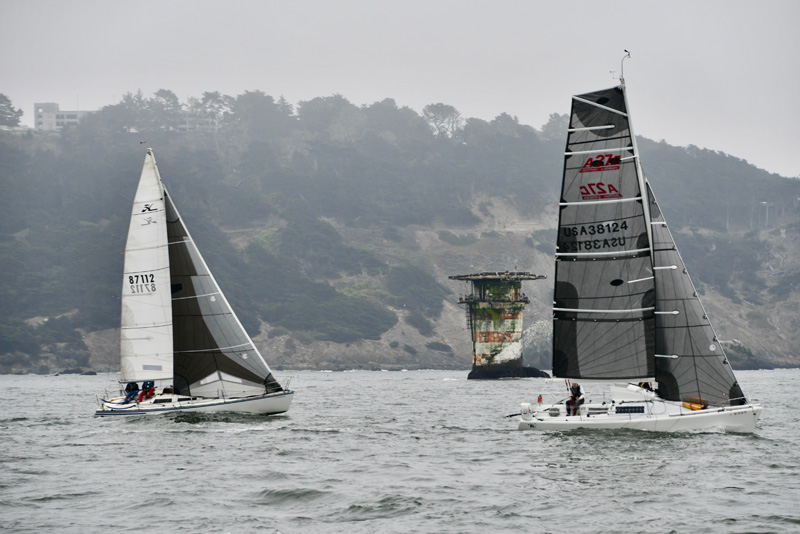 All Sailstice ambassadors have the simple goal of getting more people out sailing on the solstice weekend. Beyond that, they belong to a club, class or group that wants to showcase what, where and how they sail. This is good for one-design fleets, owner associations, cruising clubs, yacht clubs, marinas and any group that would like to have more sailors joining their ranks.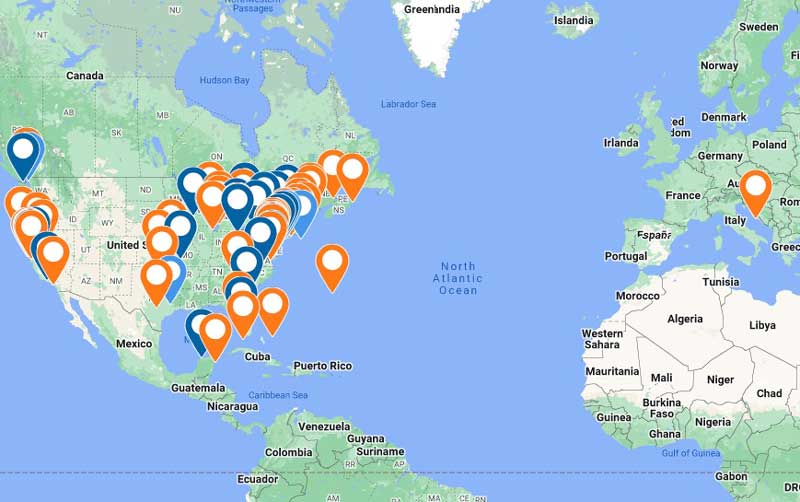 The Bay Area's tall ship Matthew Turner will be out for Summer Sailstice when youth members of the San Francisco Sea Scouts, crew of the whaleboats Viking and Corsair, will join the crew for a four-day voyage in the Bay and out the Gate with a visit to Drake's Bay and Half Moon Bay. The Sea Scouts will climb aloft, help the crew with all aspects of sailing the ship, take watches, and help in the galley.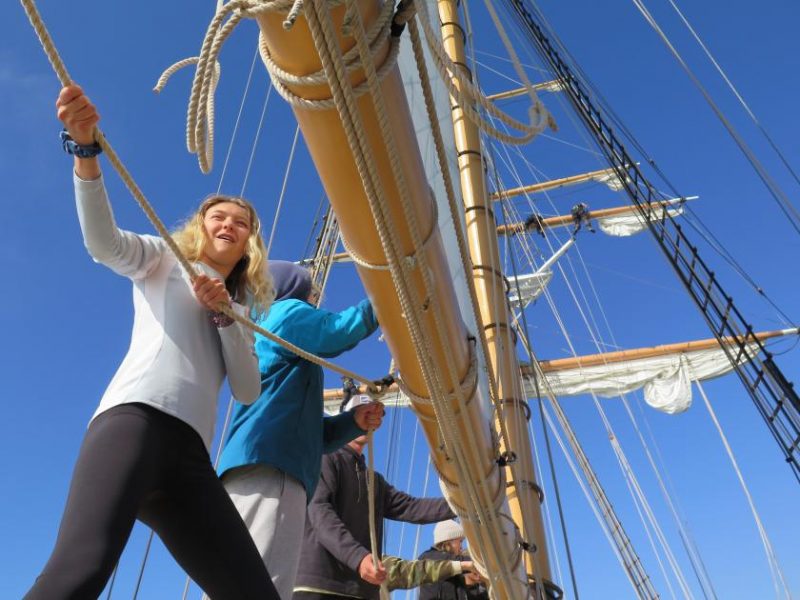 Beyond California, US Sailing is spreading the word to their national community of sailing organizations — yacht clubs, sailing schools, one-design classes, community sailing programs and more. On the Bay, US Sailing School Club Nautique will have members taking out their fleet from both locations — Sausalito and Alameda — for a Summer Sailstice sail, while the US Sailing Siebel Sailing Center, Alameda Community Sailing Center, will host an Open Sail on Summer Sailstice.
If you're a sailing booster and would like to see more people sailing in your one-design fleet, your yacht club or your marina, sign up to be one of the elite crew of Summer Sailstice ambassadors and be the spark plug that gets your sailing world to hoist their sails "together," wherever and however they happen to be sailing. The rewards are endless, and there's no better way to start your summer of sailing.
Receive emails when 'Lectronic Latitude is updated.
SUBSCRIBE