Max Ebb — Classic Windows
The people organizing the "Classic Boat Review" must have thought I would be flattered when they invited me to judge. But it was also a reminder that I was old enough to remember those boats when they were still in production. The rules were strict: The boat had to have been designed prior to 1975, so this was a parade of genuine plastic classics from the era of the Southern California "bleach bottle" production boats, along with the early fiberglass remakes of heavy wooden full-keel cruisers that were being sold mainly back East.
There were two other judges: a retired marine surveyor and a naval architecture grad student, who turned out to be none other than Lee Helm. I deduced that I was holding down the seat reserved for the salty old curmudgeon.
"Here's a small but very seaworthy-looking Carl Alberg design," said the surveyor as the first boat sailed past the reviewing stand and executed the required jibe and tack while sailing a complete circle to show off its lines and its handiness. "Classic proportions."
"An old Pearson?" asked Lee. "What size? About 28 feet?"
"That's not a Pearson," I said. "That's a Bristol."
"How can you tell? The lines look like a Pearson."
"The Bristols might as well have been copies of the Pearsons," I recalled. "Even the ones designed by Halsey Herreshoff, grandson of Nat. You can't tell by the lines; those boats were all very similar. But not exact copies. Look at the windows: straight lines instead of curves on the forward and aft edges of the two big main cabin windows."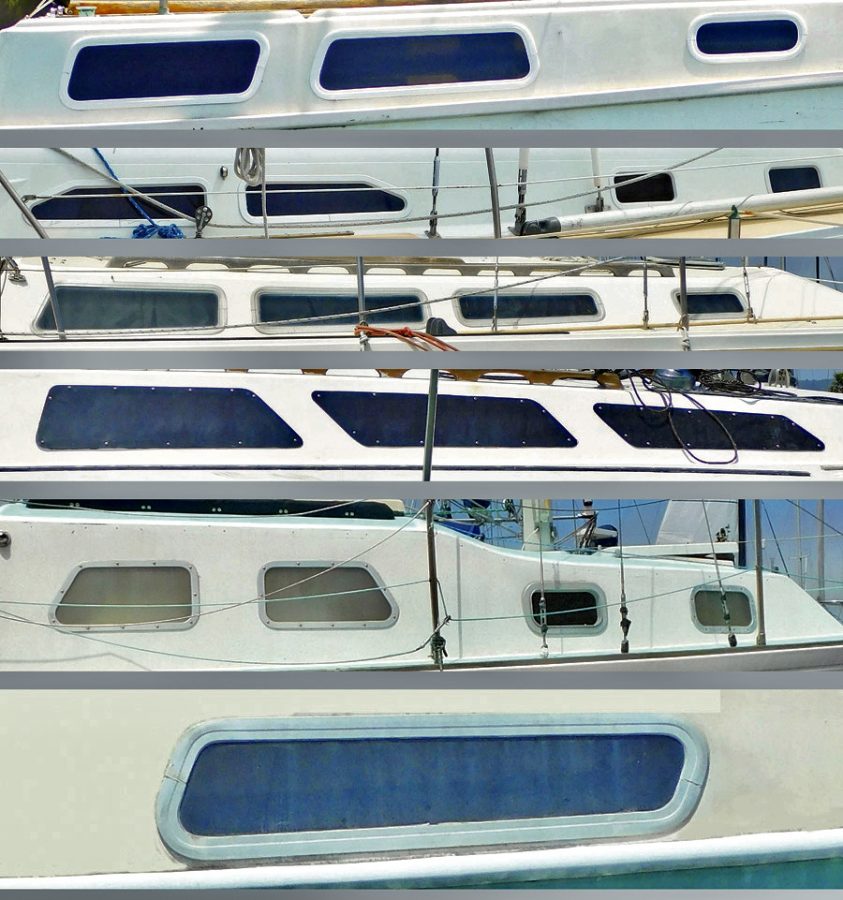 "Almost exactly like the Pearsons," added the surveyor, "even down to the shape of the windows. But not an exact copy. The window shape is the quickest way to tell them apart."
Next we had three old but well-preserved 22-footers sailing in formation. The small-boat skippers decided to put on a choreographed performance, with the three boats circling simultaneously. According to our printed program, two of them had been rescued from marina lien sales, purchased for less than the cost of one month of marina berthing before being restored.
Continue reading at Latitude 38.com
Receive emails when 'Lectronic Latitude is updated.
SUBSCRIBE