l'Hydroptere Sets Bay Record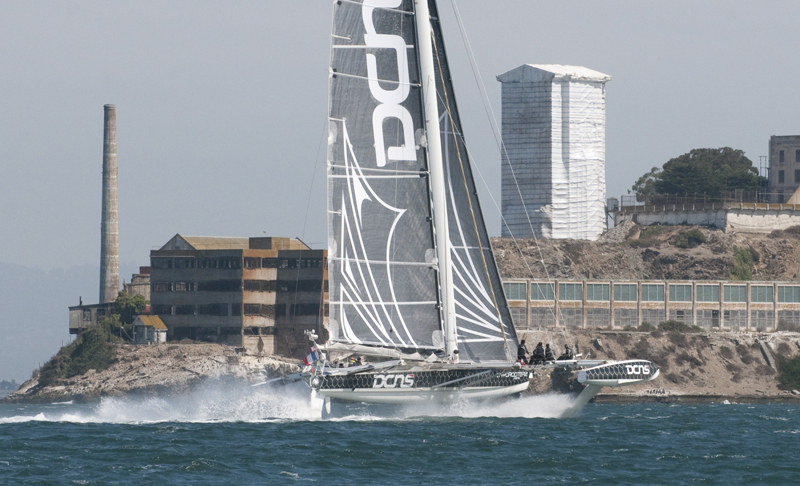 The long Labor Day weekend was filled with exciting sailing news, but arguably the most thrilling of all was Alain Thébault's 60-ft foiling trimaran l'Hydroptère DCNS's setting the nautical mile speed sailing record in San Francisco Bay. Thébault and his all-star crew of French sailors Jean Le Cam, Jacques Vincent, Yves Parlier, and others pushed the 'flying fish' to an average speed of 37.5 across the Bay on Friday. Rumor has it that, while thrilled to set the record, Thébault was a wee bit disappointed that their average speed wasn't higher, as they've been sustaining blistering speeds since they arrived on the Bay in July.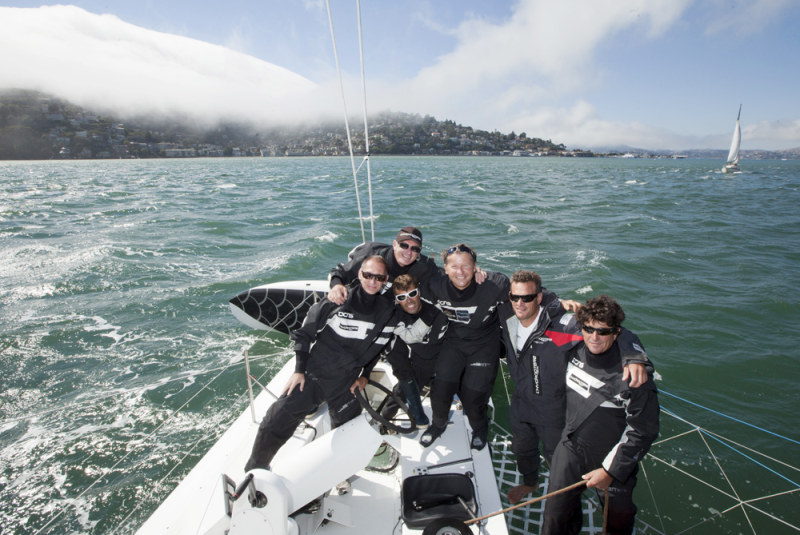 Later in the day, l'Hydroptère unofficially took part in the Ronstan Bridge to Bridge, a speed race for kiters, windsurfers and dinghies from the Golden Gate to the Bay Bridge. The big boat wisely started on the seven-mile course a few minutes ahead of the horde of 69 racers so they wouldn't run anyone down.
Receive emails when 'Lectronic Latitude is updated.
SUBSCRIBE