Lessons Learned by 2019 Puddle Jump First-Timers, Part 2: Breakages
After doing the Pacific Puddle Jump last year, Elana Connor wanted to share what she — and other first-time jumpers — had learned in 2019 while sailing across the remote and dreamy South Pacific. Don't miss part one from Monday, which recounted lessons learned about provisioning.
For many Puddle Jumpers, the voyage across the Pacific to French Polynesia will be the longest they've ever made, landing them in remote places for many months. Some of the most remarkable islands along the Coconut Milk Run are in the first archipelagos visited in this east-to-west passage: the Gambiers, Marquesas, and Tuamotus. But these islands are isolated and offer limited access to parts and provisions, making planning and self-sufficiency imperative. The cruisers who don't have the spare parts they need (or an unstoppable boat) may get stuck in one place while their 90-day visa ticks away, or have to rush downwind to well-stocked Tahiti, and they may never get a chance to return to these jewels of the South Pacific.
Sh*t Breaks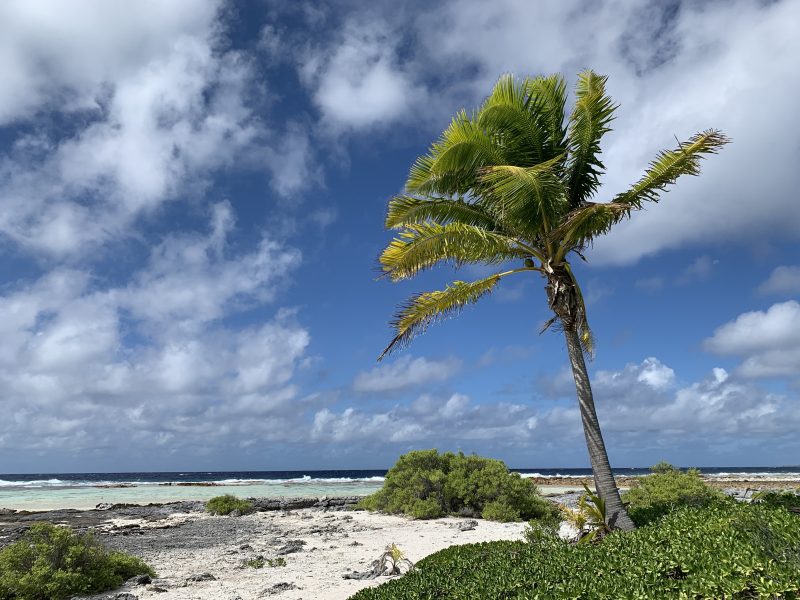 While it can be difficult to know which spares to bring, Cody Heath of Zoe from Houston, Texas, summed it up nicely: "Have anything you need that's unique and essential." For example, Bruce Toal of Wild Orchid, from San Diego, noted that he and many friend boats went through far more tricuspid joker valves than expected: "Some of the new ones are bad straight out of the package, so bring plenty of spares."
While a working head definitely improves the quality of life aboard, there are other, far more important systems to prepare before departure. Your engine is more critical than ever when you're navigating long, windless days and tricky atoll passes, so keeping it purring nicely becomes a borderline obsession.
The most frequently reported engine issues were caused by contaminants in the fuel system. Those with older boats reported having debris clog their filters and lines after their first ocean crossing (the author's 2017 passage to Hawaii included), and for some 2019 jumpers, like Kathy and David Bennett of Pacific Destiny from Alameda, this resulted in problems after their arrival in French Polynesia. Contaminated fuel also appeared to be a problem for some cruisers who refueled in the Galapagos, like Glenn and Nicki Robertson of Ocean Alley from Waikawa, New Zealand.
Cruisers have a variety of approaches to prevention: Abraham Phillips of Odyle from Monterey runs all fuel through multiple Racor units. The final one in the series is equipped with a 2-micron filter, followed by a small transparent "day tank" that allows him to see the results. After experiencing problems in the Carribean, Cody Heath of Zoe had his tank pulled and high-pressure steam-cleaned, and all fuel polished. "Now we use jerry cans a lot when buying fuel, rather than pulling alongside docks, because the cans allow us to do a visual inspection," said Heath, who mentioned that they noticed the bad fuel in the Galapagos and managed to avoid the problems others experienced. "It's just the nature of diesel; it grows sh*t." Carry biocide, use a filter funnel when filling your tanks, and if you've not done a long-distance offshore passage in your boat, expect blockages and clogged filters, and inspect for them before you experience issues.
In the hot, tropical waters of the South Pacific, you may experience new problems in your cooling system. Most overheating issues were simple impeller failures resulting in blockages down the line, though the cause might surprise you. For some, it was a failed water pump, or the expected slow degradation of the impeller housing, but for others, it was caused by jellyfish. There are anchorages in Tonga with a proliferation of the small marine monsters, and Ken and Linda Landis on Linda Marie from Marina del Rey had jellyfish pass through the strainer and destroy the impeller (note: this problem was also reported by a number of other boats). Carry plenty of spare impellers, hose, and servicing kits or spares for your impeller housing, water pump, and any other crucial parts of the system.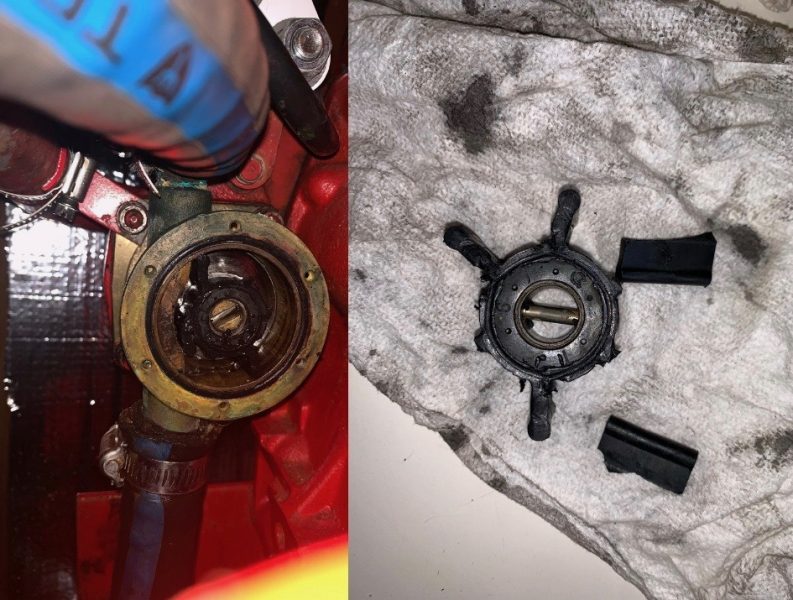 While your engine may seem indispensable to a successful South Pacific cruise, your steering and autopilots are arguably far more important. Unfortunately, these seemed to be a common source of problems for those crossing the Pacific last year. From debris in hydraulic ram drives (Wild Orchid), to belt and pin wear on CPT autopilots (Odyle), to plastic gears stripping out on Raymarine mechanical rotary drives and quadrant pulley wheels breaking (Zoe), all skippers agree that you need to inspect these systems before departure, carry service kits and spare pulley wheels, and if possible, bring a spare autopilot unit or have a windvane for redundancy. Even if you aren't currently experiencing problems, do some preventive maintenance. Replace or renew anything that hasn't been serviced in a while, and make sure all wheels, cables, and hydraulic units are in good condition.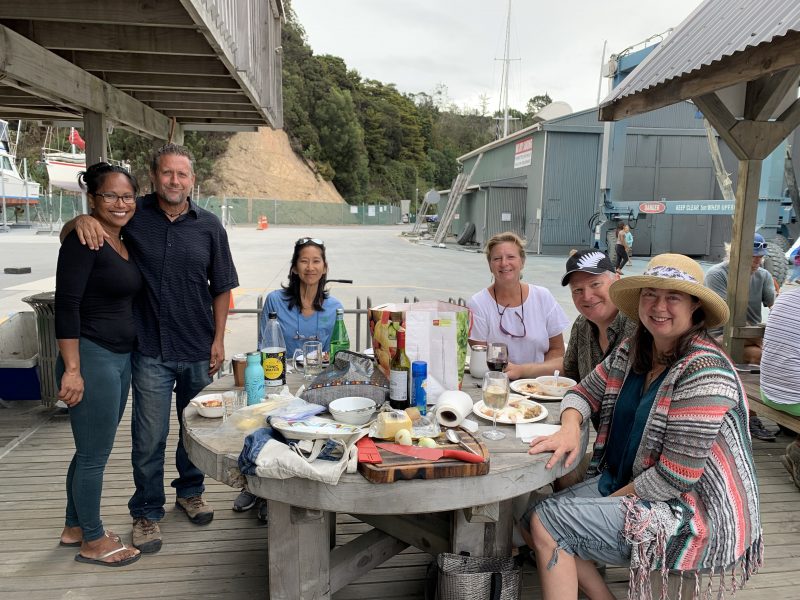 Watermakers were another oft-troubled system. One trend I noticed was that people who had not yet consistently used their watermakers had problems when they began to depend on them for the first time. If you haven't used yours yet, put it through its paces before you depart the last port where you have access to parts, and carry all the spares and service kits you could possibly need.
The passage across the Pacific typically requires weeks of poling out your jib, and as your vessel surfs and jostles down the waves, you may experience breakages in the most stressed parts of your rigging. Goosenecks, outhauls, boom vangs, and roller-furling systems were common sources of problems. Elizabeth and Garth Stacey of Irwinish from Miami, and Bruce and Audrey Toal of Wild Orchid, both reported problems with their whisker poles, and they weren't alone (the author experienced issues, too). Before leaving, be sure to inspect and service your poles, because they are likely to see far more usage than ever before. Regularly examine all attachment and load points for your sails both before and during your Pacific cruise. Take a stroll around the deck every day to look for loose hardware that's fallen from above; it can be an early sign of impending doom.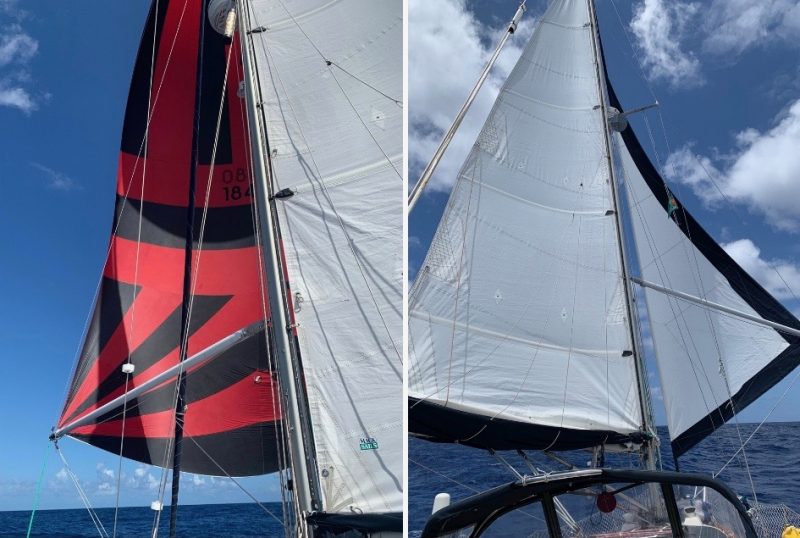 While engine, steering, watermaker, and rigging issues abounded, the most notable trend in mechanical problems was that many issues were related to items that had been installed, replaced, or serviced immediately before departure. Many of these problems could have been caught had the skipper and crew done a demanding shakedown sail before leaving. If you're preparing to jump, consider doing one final continuous 200nm sail after your pre-departure boat projects are finished. Do a substantial part of your shakedown sail in upwind conditions, and spend a night or two living on the hook. While the pressure to depart may make you want to skip this step, one long weekend of sailing before you jump can save you a lot of money, time, and mechanical anguish in Polynesia.
Stay tuned for more lessons learned by 2019 first-time Puddle Jumpers. Next up: how to plan for a great quality of life during a South Pacific cruise.
Receive emails when 'Lectronic Latitude is updated.
SUBSCRIBE