'Latitude 38' Golden Ticket Winners Are Back!
Have you been wondering where all the Golden Ticket winners have gone? We were wondering, and just like that, we have two new winners. How does that even happen? We don't fully know the science, or math, or whatever phenomenon decides when, and who, the next winners are, but we do get a kick out of hearing from the lucky sailors and then sending them the hat or T-shirt they have requested.
One of our most recent winners is John Callahan, who wrote us saying, "I found this in the April issue, which I picked up at Poppy Bank in Alameda across the street from Pineapple Sails. A royal blue cap would be great!"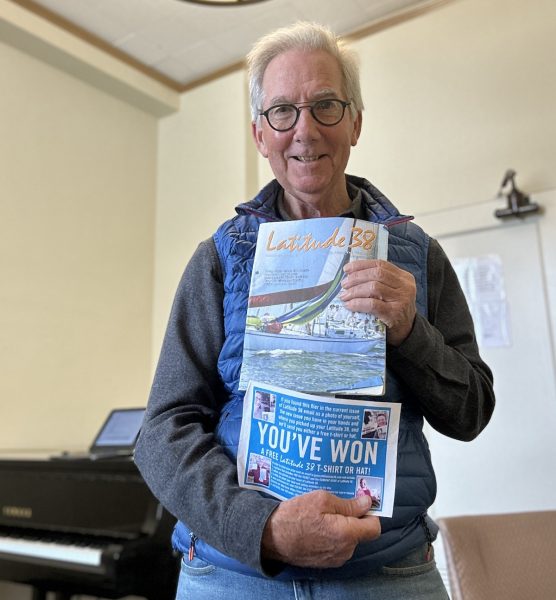 John learned to sail with his dad on an El Toro on Lake Merritt in the mid-'60s and has been racing since day two! He told us he "terrorized the Oakland Estuary and the YRA in the '70s on my dad's Coronado 25."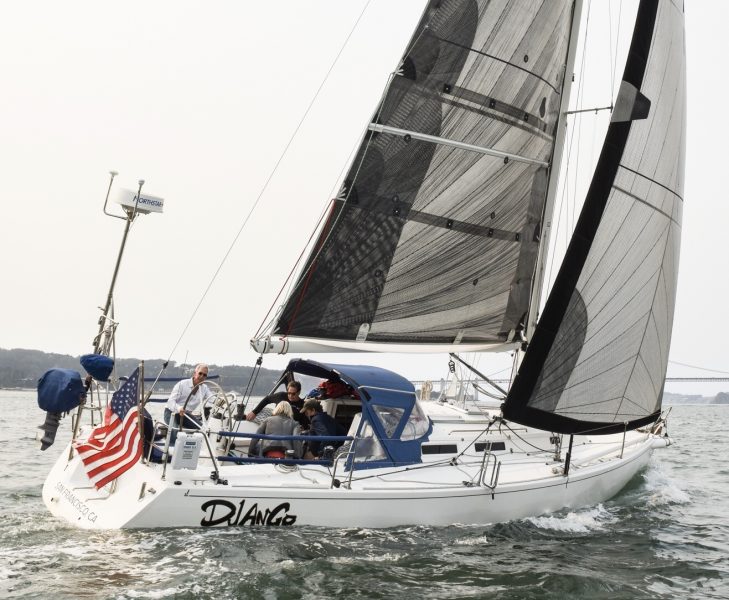 Here are a few fun facts John sent us about himself:
"Employee #2 at Pineapple Sails in the '70's. Raced YRA and MORA in the '70's and '80's on everything. Won YRA Class Champ in Coronado 25, Ranger 23, and crewing on YRA Class Champ Cal 20 and Islander 36.
"Started windsurfing in 1983, won National Championship in 1990, third in World Championship in 1991 — Olympic Class Board — IMCO. Retired from windsurfing in 2000.
"Keelboat Bay and ocean racing all along. Finally did Transpac in 2015 on the schooner Martha."
John, a member of the St. Francis YC, has been sailing the Bay for over 50 years. He's owned many boats in that time, some of which may be known to readers — This Little Piggy, Good & Plenty, Chumley, Zaftig, Bazooka Joe, DJANGO, and Momentum. He started Friday night racing on the Estuary in 1972 aboard his dad's "Crapadingle" 25 Kinship III, and is still racing on Friday nights, but now aboard Good & Plenty. In between, he's been cruising aboard the J/120 DJANGO since 2000.
"But really," John wrotes, "I think I said it all with 'reading Latitude since the first issue, cover to cover.' My wife Nancy can attest to that with a classic sailor's spouse eye-roll."
Our next recent winner is Rod Poindexter from Nevada, who enjoys cruising his 1978 Catalina 38 in San Diego Bay. Rod picked up his winning issue at West Marine in Henderson, NV.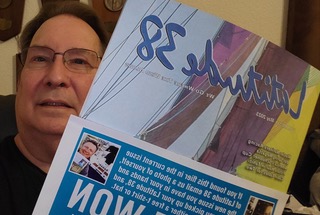 We appreciate all our readers and hope we have a couple more winners in the coming June issue. Take a look at our distribution list so you know where to get your next Latitude 38.
We'll leave you with a short video John Callahan sent us of his 2015 Transpac aboard Martha.
Receive emails when 'Lectronic Latitude is updated.
SUBSCRIBE