Latitude 38's Crew List Party — The Best Way To Meet New Sailing Friends
Do you have your ticket for the upcoming Latitude 38 Crew List Party? This is the sailing event of the season and will take place on September 1 at the Spaulding Marine Center in Sausalito. Sailors, friends of sailors, soon-to-become sailors and all sorts of people will be mingling and chatting, and forming new connections and friendships, all in the name of sailing together.
Several sailing partners will also be there to introduce you to the various programs they operate across the Bay Area: San Francisco Sailing Science Center will be there and will set up an entertaining and educational exhibit. Last September they brought their grinding station and invited individuals and teams to race against the clock, and each other.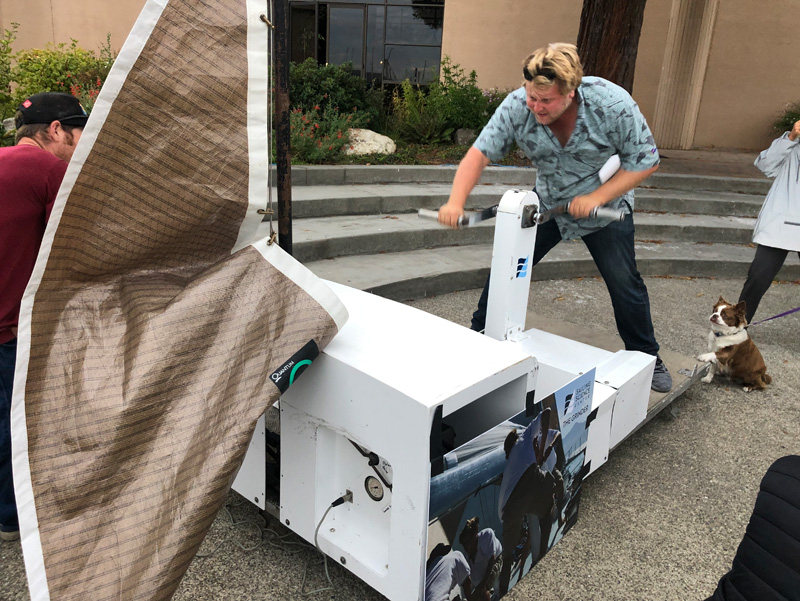 The US Coast Guard will be joining the fun with District 11's Douglas Samp ready to answer all your questions, and to provide information and tips on USCG procedures and boating safety. (A good idea, particularly for those heading south with this year's Baja Ha-Ha.)
Island Yacht Club is joining us this year and will be promoting their annual Women's Sailing Seminar — an event that is definitively by women, for women. If you're thinking about signing up, this is a great opportunity to learn more about what will take place over the September 10 -11 weekend.
And, as the crew list party is being held at Spaulding Marine Center, this will be an ideal opportunity to learn more about the center's history, and the work it does in training future marine technicians and hosting local youth through its summer camps and in-term school programs. You'll also be able to learn more about their fleet of volunteer-built Pelicans and the community sailing program.
The Spaulding crew and volunteers will also host the bar, with all proceeds going to benefit their education programs.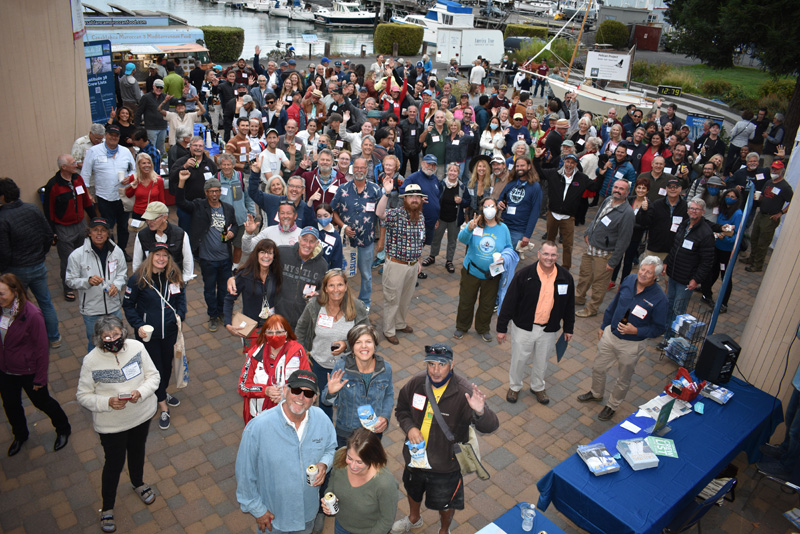 Our crew parties are geared toward bringing the sailing community together and helping people find sailing opportunities for cruising, racing, or daysailing. It's like a social media group, only much better. Whether you're a boat owner seeking crew who want to head south to Mexico, or a sailor who wants to find a boat to join, or you want to sail in the coming midwinters, this is a perfect way to meet people before you cast off.
Many sailors have met at a Latitude 38 crew party and forged long-lasting friendships and sailing connections. And if you're still undecided, check out the wrap-up from last year's event, held at the Bay Model.
Date and Time: The party, on September 1, starts at 6 p.m.; tickets are $10.
Admission for the Mexico Cruising seminar is $10, or $20 for both.
Each skipper and first mate registered for the 2022 Baja Ha-Ha gets free entry to the Fall Crew List Party and Mexico Cruising seminar. Admission includes free munchies, entry to a door-prize raffle, and a sailing slide show.
Get your tickets here.
Parking: There is parking around Spaulding — please use the Parking Map to find parking. Please do not park at Clipper Yacht Harbor.
See you there!
Receive emails when 'Lectronic Latitude is updated.
SUBSCRIBE