The Return of the King Tides
The year's highest tides, known as 'king tides', will hit California shorelines on the weekend of December 22-23, and again on January 20-21 — coinciding with Martin Luther King Jr. Day. (Get it? A King tide on King Day?)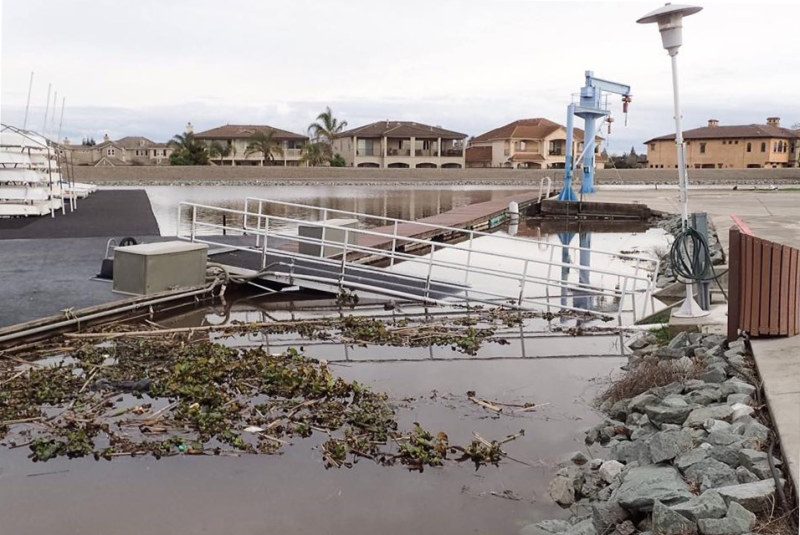 The term 'king tide' is a colloquialism for a perigean spring tide. The next perigee (when the moon is closest to the Earth) will be on Christmas Eve. Extreme high tides will have their reciprocals, of course — extreme minus tides. At the Golden Gate, the tide cycles will peak at:
Dec. 22, 2018
high time / height: 10:20 AM / 6.87 ft.
low time / height: 5:09 PM / -1.33 ft.
Dec. 23, 2018
high time / height: 11:05 AM / 6.91 ft.
low time / height: 5:54 PM / -1.49 ft.
Jan. 20, 2019
high time / height: 10:03 AM / 7.02 ft.
low time / height: 4:55 PM / -1.51 ft.
Jan. 21, 2019
high time / height: 10:53 AM / 7.05 ft.
low time / height: 5:41 PM / -1.59 ft.
Sailors and the general public can participate in the California King Tides Project, a citizen-science initiative, to help California communities prepare for flooding and sea-level rise. The project asks Californians to observe the ultra-high tides and share their photographs, to show how homes, harbors, beaches, wetlands, seawalls and public access to the water are affected by sea-level rise. The images are used by state and local officials, as well as climate-change researchers, to validate sea-level rise models and better assess local flood vulnerabilities. Understanding the impacts of sea-level rise is essential to finding a way forward that balances all interests.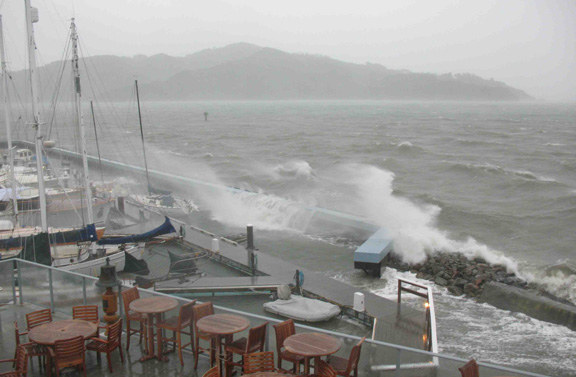 Californians are also invited to participate on social media:
The website california.kingtides.net includes a calendar of local events (including one at Marin County's China Camp tomorrow), a map of tide times throughout the season, and information on submitting your king-tide photos. And we invite you to send us your best shots of extreme tides affecting sailboats and the waterfront.
Receive emails when 'Lectronic Latitude is updated.
SUBSCRIBE