Kayaker Prepares for Solo and Unsupported Pacific Crossing
Local adventurer/entrepreneur Cyril Derreumaux is preparing to paddle his kayak, solo and unsupported, across the Pacific — a journey that will take him from San Francisco to Honolulu, HI. The 43-year-old father of two plans to begin his 2,400 nm/70-day journey on May 30, 2021. "During that ocean crossing, I will be solo; living and paddling on my own the whole way," Cyril writes on his website.
Cyril has an impressive ocean résumé, which is helping him prepare for this next challenge. In June 2016 he and three teammates entered the Great Pacific Race — 2,400 nm of ocean rowing from California to Hawaii. They came in first and earned themselves a Guinness World Record for completing the row in 39 days, 9 hours and 56 minutes. This time, however, Cyril is traveling alone and in a kayak instead of a row boat. The kayak, named Valentine, is a 23-ft cabin-style ocean kayak built from a carbon and epoxy composite, making it very light, but also very strong.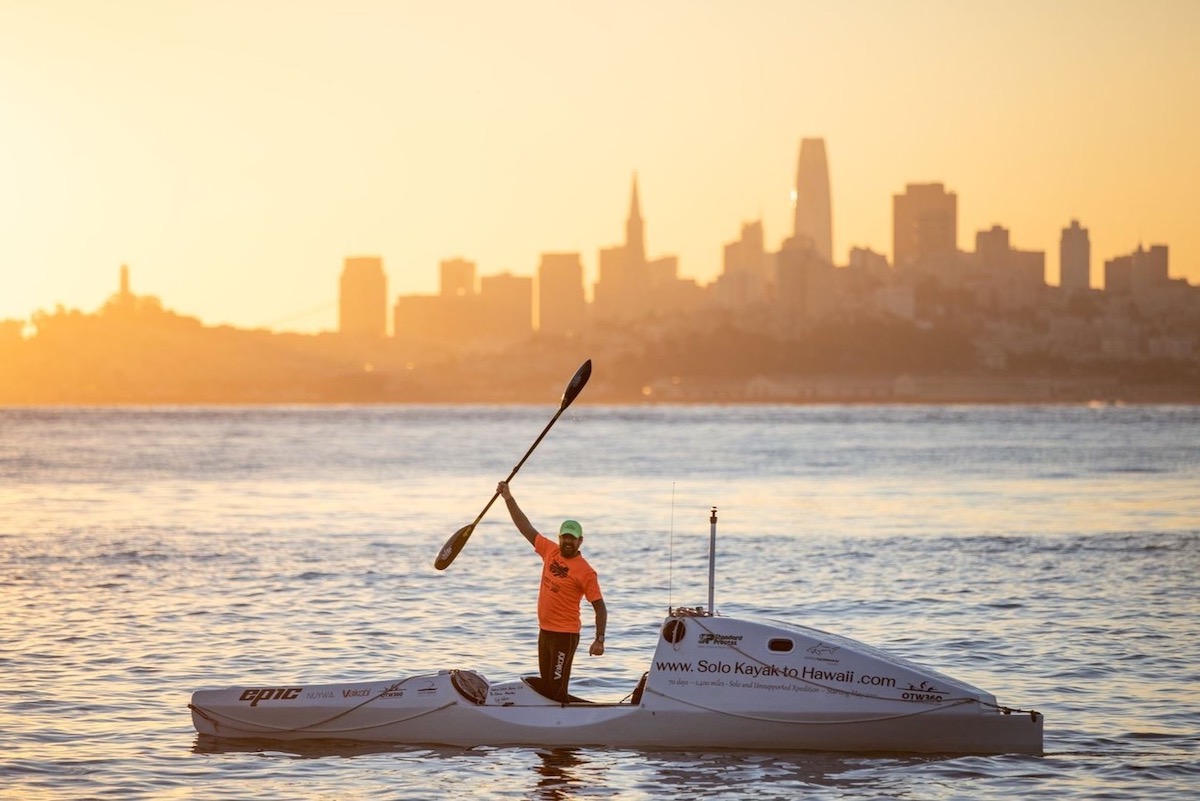 Cyril expects his first 15 days at sea to be the hardest. He will face "seasickness, sleep deprivation, new food, new pace of paddling, etc." His schedule for a typical day will run like this: "Wake up, breakfast. Start paddling at sunrise for four to five hours. Break for lunch. Another paddling session of four to five hours. Maybe more if conditions are good. Sunset, prepare for the night. Wake up every two hours during the night to check on the boat." His meals will consist mostly of freeze-dried and dehydrated food and high-calorie bars (Cyril estimates he will eat approximately 6,000 calories per day, but will burn 8,000, resulting in a weight loss of around 20 to 25 pounds). Water will be produced using an onboard watermaker. And each day he will start over, until he reaches Hawaii.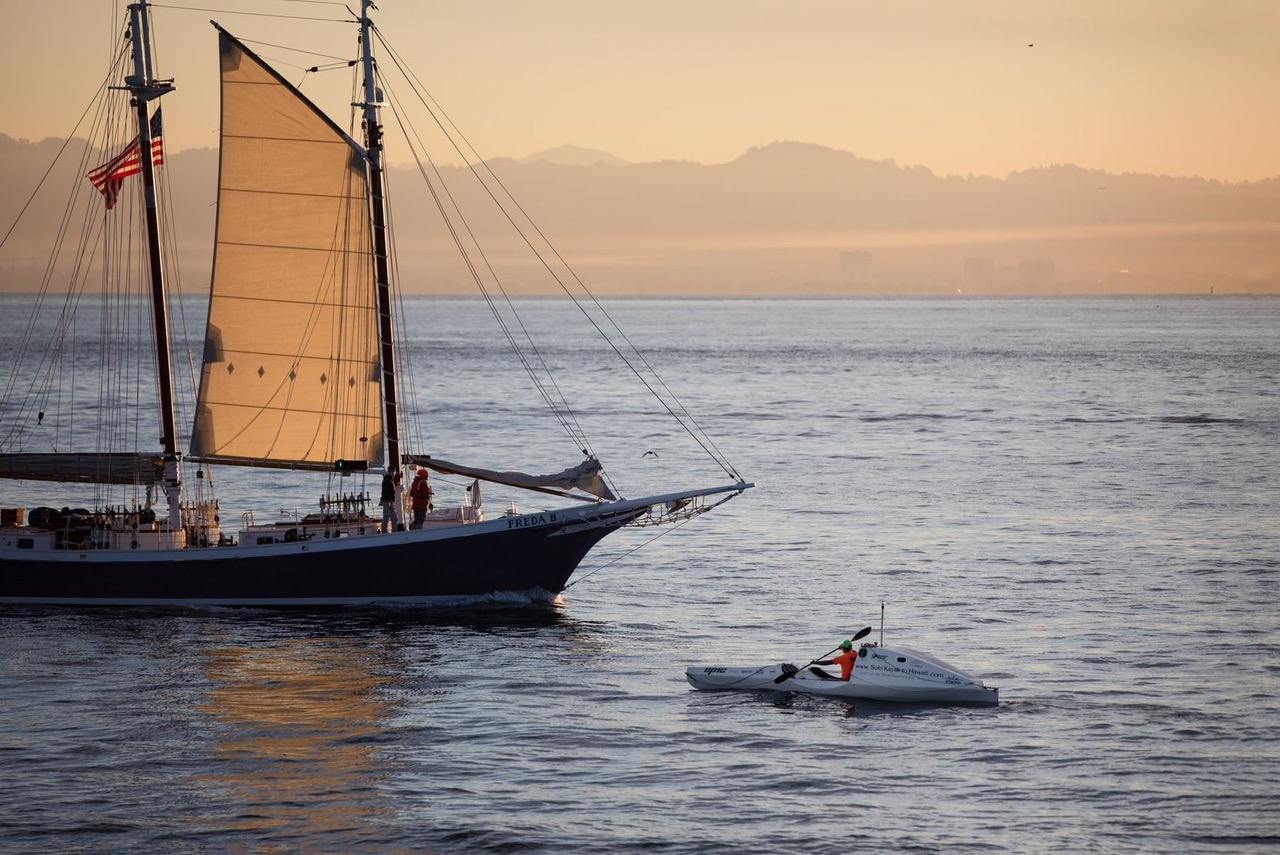 A big part of Cyril's motivation is to raise awareness of the Sausalito-based nonprofit Ocean Voyages Institute, "Because I'm tired of any kind of trash in our oceans."
You can learn more about Cyril's voyage and past oceangoing challenges at his website, Solo & Unsupported Kayak to Hawaii.
Receive emails when 'Lectronic Latitude is updated.
SUBSCRIBE