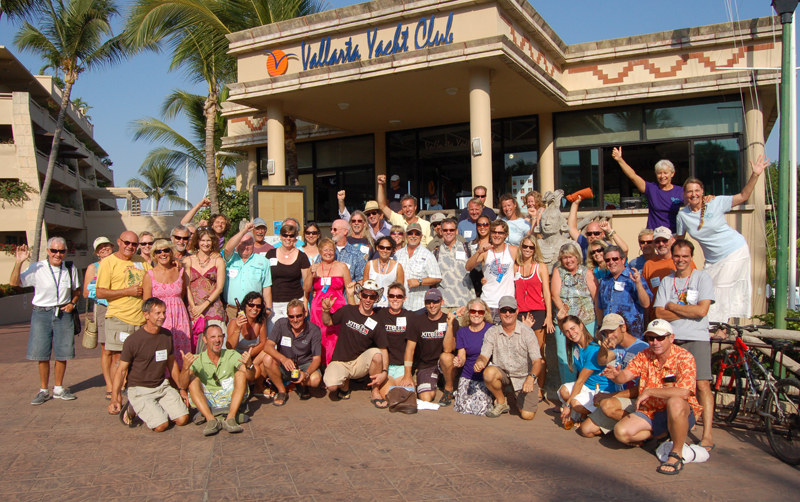 From California to Peru, dozens of cruising boats are now poised to depart for the palm-fringed anchorages of French Polynesia — a crossing of 3,000 miles or more that we call the Pacific Puddle Jump.
We got to know many of them recnetly during our Pacific Puddle Jump Send-off Parties at Nuevo Vallarta, Mexico (March 1 at the Vallarta YC), and Balboa, Panama (March 9 at the Balboa YC). As in years past, we shared info about immigration regulations, cultural traditions, and cruising the islands, then interviewed each crew for mini-bios that will appear in the April and May editions of Latitude 38.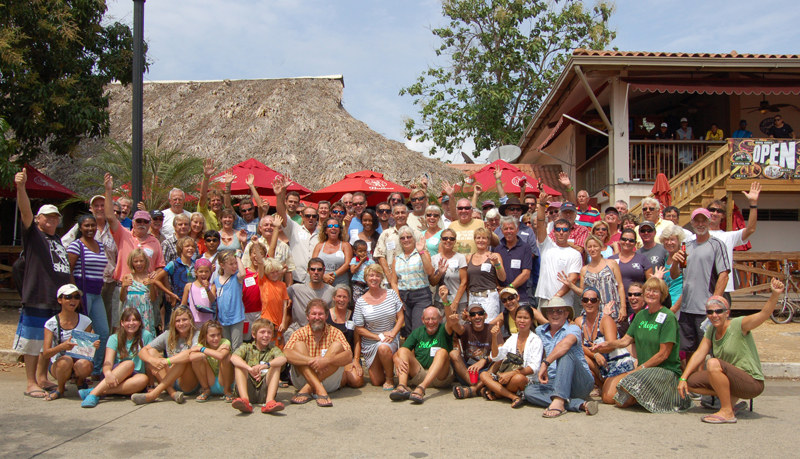 Although all sailors making this annual westward migration (timed between West Coast and South Pacific hurricane seasons) share similar cruising goals, their backgrounds, and the value of their boats, varieas wildly. Some travel aboard modest bargain boats, while others enjoy the luxuries of million-dollar-yachts. But as we often say, any decent boat will take you to the same spectacular anchorages.
Comparing the group of cruisers we met in Mexico with those we met in Panama, there were some dramatic differences. Because the Mexico contingent had been traveling on similar routes along the coast, many of them knew each other from previous encounters. And most come from similar backgrounds, having sailed for years in their home waters, and only recently adopted the cruising life.
By contrast, cruisers from all over the world converge on the Panama Canal, angling toward it from the Caribbean side of Central America, or along the north coast of South America. Two or three new boats trickle into the Balboa anchorages every day at this time of year, but few know each other before they arrive. And their backstories vary widely too. Some had come from Europe, others from New England, others from South Africa, and still others from islands of the Eastern Caribbean. One guy was completing his fourth lap around the planet!
To read more about this year's fleet, pick up a oopy of the April and May editions of Latitude — or download them for free from the Latitude website. Then ask yourself the questions: "When will it be my turn to jump the puddle?"
Receive emails when 'Lectronic Latitude is updated.
SUBSCRIBE