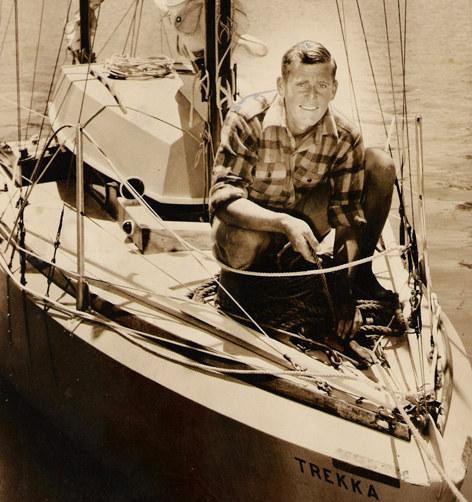 As keepers of the official West Coast Circumnavigator's List, the staff of Latitude 38 invites you to raise a glass tomorrow, September 12, to one of the West Coast's most revered — yet humble — sailors: John Guzzwell. Exactly 50 years ago tomorrow he arrived home at Victoria, B.C., thus completing a 33,000-mile solo lap around the planet aboard the 20'6" wooden sloop Trekka, which he'd built with his own hands. Although he simply sought adventure, rather than to set world records, at the time he was the youngest (29) to go around, and Trekka remained the smallest boat to make the trip until Berkeley's Serge Testa did it 27 years later in his 12-ft Acrohc Australis.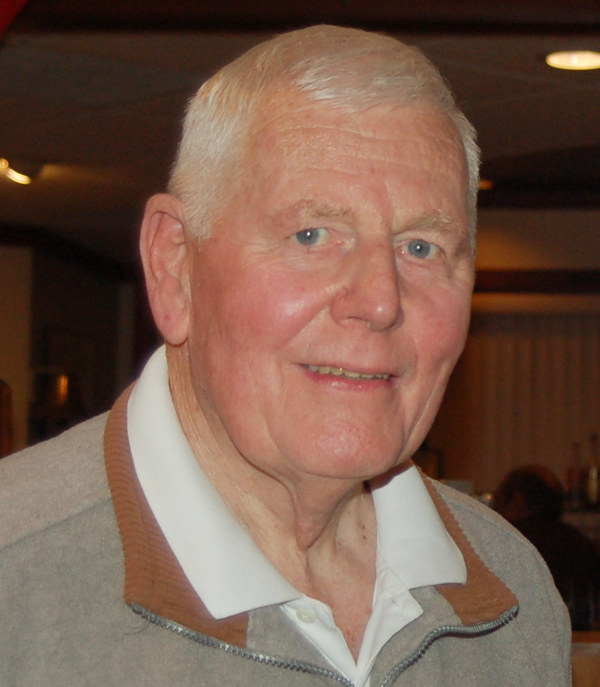 If you've never read Guzzwell's classic book, Trekka Round the World, we highly recommend that you pick it up and travel back to an era when only the most capable, self-sufficient sailors had any business venturing offshore. With gas lanterns for running lights, stars and sextants for navigation, and only the most rudimentary weather forecasting, crossing oceans was a very different game back in the '50s.
A lifelong sailor and boatbuilder, Guzzwell, now in his late 70s, is still actively involved in construction projects and classes. As reported earlier, our April tribute to this living legend at the Oakland YC drew a standing-room-only crowd which included a Who's Who of West Coast sailing luminaries, all of whom came to shake the hand of one of their childhood heroes. So three cheers for John Guzzwell, one of the greats!
Receive emails when 'Lectronic Latitude is updated.
SUBSCRIBE