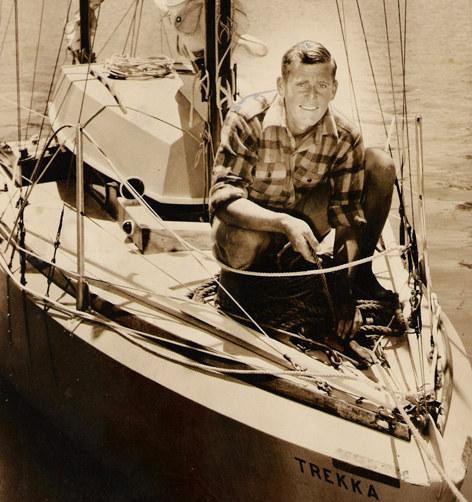 As keepers of the official West Coast Circumnavigator's List, the staff of Latitude 38 invites you to raise a glass tomorrow, September 12, to one of the West Coast's most revered — yet humble — sailors: John Guzzwell. Exactly 50 years ago tomorrow he arrived home at Victoria, B.C., thus completing a 33,000-mile solo lap around the planet aboard the 20'6" wooden sloop Trekka, which he'd built with his own hands. Although he simply sought adventure, rather than to set world records, at the time he was the youngest (29) to go around, and Trekka remained the smallest boat to make the trip until Berkeley's Serge Testa did it 27 years later in his 12-ft Acrohc Australis.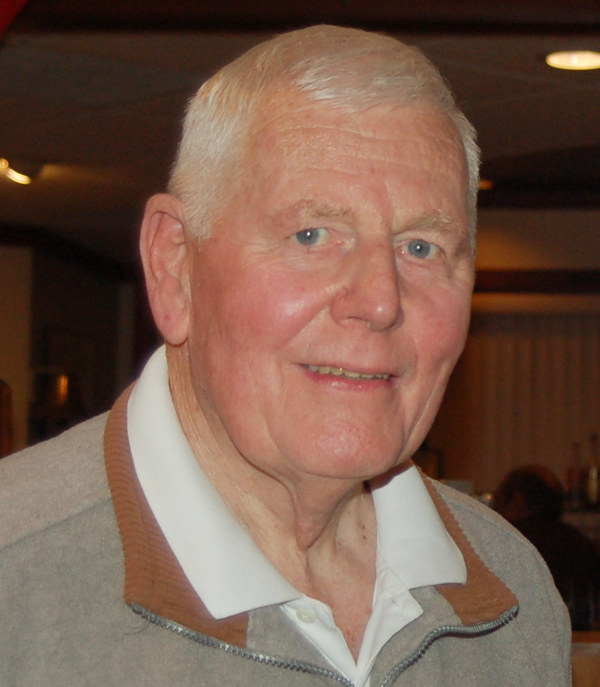 If you've never read Guzzwell's classic book, Trekka Round the World, we highly recommend that you pick it up and travel back to an era when only the most capable, self-sufficient sailors had any business venturing offshore. With gas lanterns for running lights, stars and sextants for navigation, and only the most rudimentary weather forecasting, crossing oceans was a very different game back in the '50s.
A lifelong sailor and boatbuilder, Guzzwell, now in his late 70s, is still actively involved in construction projects and classes. As reported earlier, our April tribute to this living legend at the Oakland YC drew a standing-room-only crowd which included a Who's Who of West Coast sailing luminaries, all of whom came to shake the hand of one of their childhood heroes. So three cheers for John Guzzwell, one of the greats!
"I am convinced that had the U.S. government hired Mexico to handle the post Katrina clean up in New Orleans, that city would have been up and running in three weeks," writes Charlie Bloomer, a yacht broker at Sea of Cortez Yachts in San Carlos, Mexico. "Because Jimena sat over San Carlos/Guaymas for nearly 24 hours, both towns suffered tremendous damage. Nonetheless, San Carlos and Guaymas got power just a few days later, and the water system is slowly being repaired. The government's power system, CFE, and the regional water system, CEA, as well as TelMex, are performing miracles here daily."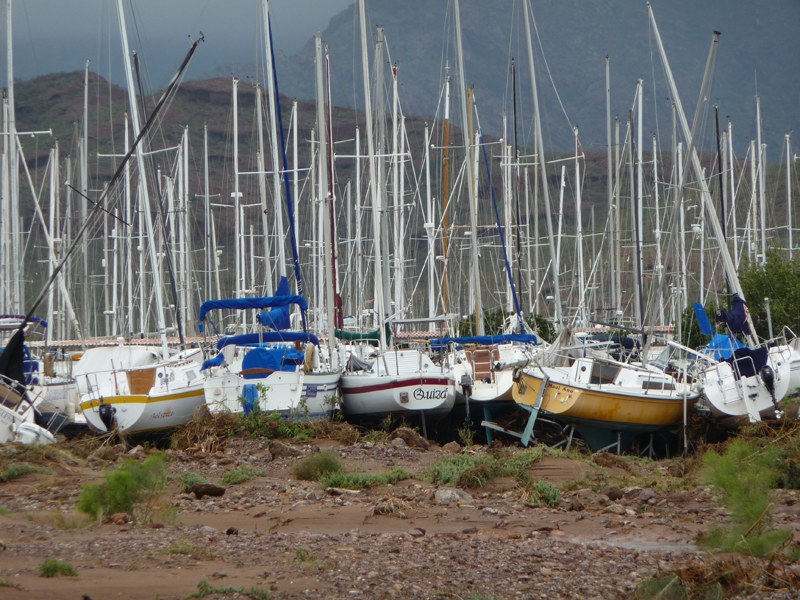 Kiki Grossman, Director of Grupo Marine San Carlos, including the massive Marina Seca dry storage area, echoed the sentiment. Three days after the remnants of Jimena left, having dumped a record 27 inches of water in just 24 hours(!), she had four backhoes and one bulldozer cleaning up the massive mounds of water and reorganizing the boats that had been in the path of the torrent. The next day she was pleasantly surprised when TelMex crews showed up asking where to place the new telephone poles, and noting the electric company had a team of 200 workers getting the service back online in the area. Mariners in the area complimented Grossman on the job she and her staff were doing at the marina. While some mostly smaller boats got washed into one another, there was reportedly very little major damage to larger boats.
It was worse on the water, however, as Les Sutton and Diane Grant of the Alameda-based Albin Nimbus 42 Gemini reported from San Carlos. While there was no damage to boats in the San Carlos Marina, 18 boats went aground out in the Bay. It's unclear how badly they were damaged.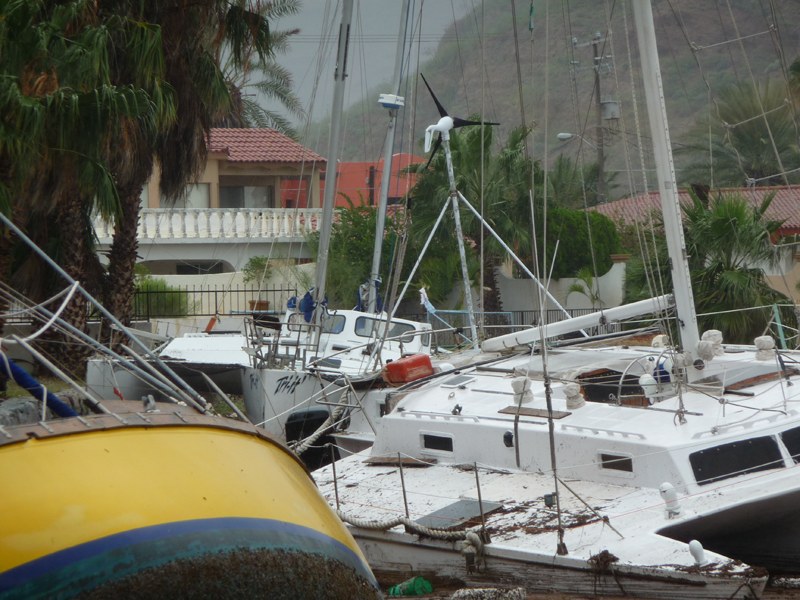 The amazingly quick recovery of basic services seemed to be the same story over on the Baja side at hard-hit Santa Rosalia and Loreto/Puerto Escondido. Dave Wallace of the Redwood City-based Amel Maramu Air Ops flew out of Loreto on a commercial flight just two days after Jimena had left. And despite a number of tremendous wash-outs of the TransPeninsular Highway, the resourceful Mexicans soon had it reopened to traffic, albeit often just one lane at a time. These, however, were/are just the first steps necessary to restore services and living conditions in Jimena's wake, and the people and places still need help. Dave Wallace, along with his wife Merry, cares deeply about the Sea of Cortez and the people who live along it. Here is his plea for assistance:
"The extent of the devastation to the Mexican people on Baja and across the Sea in the Guaymas area is still unfolding, but it's significant. The affected people are linked in many ways to those of us who cruise the Sea of Cortez, and they are now in great need. Many have lost everything. Unfortunately, the mainstream media dropped the story once they reported that the availability of Jello shooters was unaffected by the hurricane in Cabo. But the need for relief is still there, and urgent.
"This website lists locations in southern Arizona to drop off relief goods for transportation to the San Carlos/Guaymas area. It also lists points of contact at San Carlos for the relief effort, and includes a link to enable cash donations to be made via PayPal.
"The Baja Bush Pilots website lists drop-off locations in California, including ones in Los Gatos and and East Bay, plus San Diego. It also provides an address for mailing cash donations."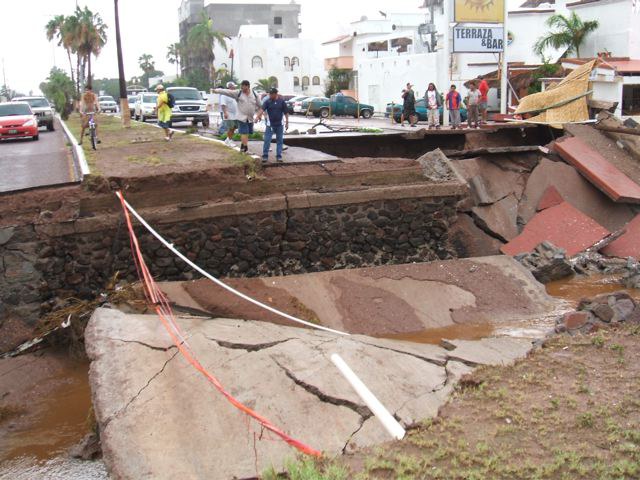 And just to remind everyone, it's not necessarily over. There are still six weeks left in the hurricane season. So let's keep our fingers crossed.
As of today, the Baja Ha-Ha has received 186 paid entries, and several more are expected. This means the old entry record of 183 has been eclipsed. This comes as a pleasant surprise to the Grand 'worst case scenario' Poobah who, back in May, feared the entry list might be as low as 100 boats because of the poor economy. If the big new number is an indication that the economy is rebounding, we couldn't be happier for everyone.
Note to procrastinators: The entry deadline for what one wag is calling "The Exodus" has been extended to midnight Monday, September 14.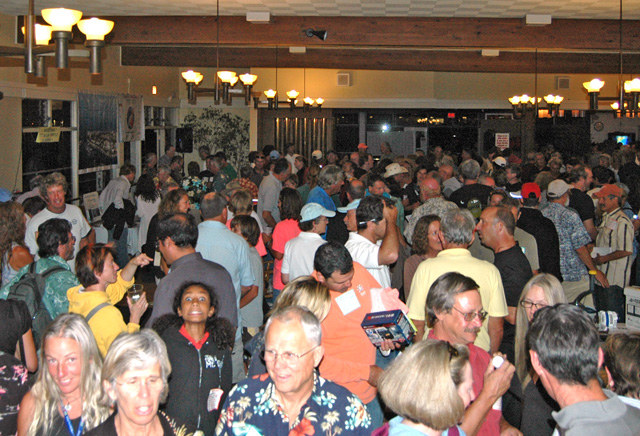 More than 80 registered Ha-Ha'ers dropped in at Latitude's Mexico-Only Crew List & Baja Ha-Ha Party on Wednesday night at Encinal YC. Many were looking for help on the trip south, and there was no dearth of potential crew to choose from — in all, more than 300 people joined the party.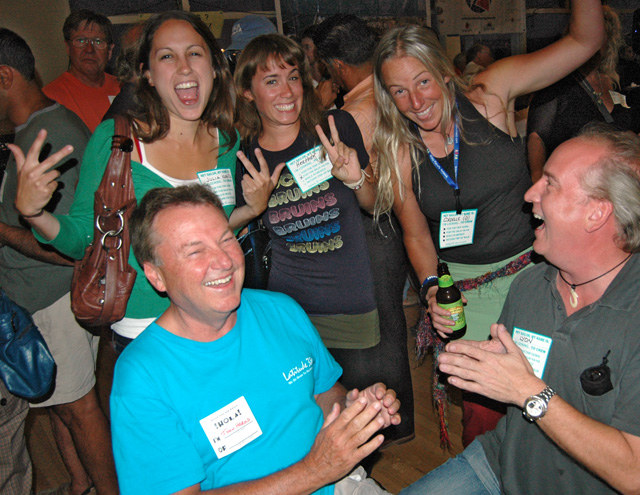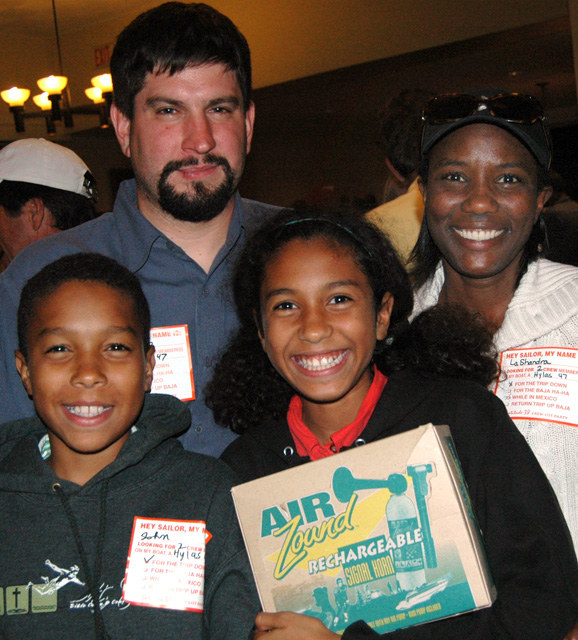 If you're heading south this fall — as part of the Ha-Ha or on your own — we strongly recommend having more than just two watchstanders onboard. Instead of being a test of endurance, the trip down will be relaxing, restful and fun. And don't worry that you missed your chance to find crew at the party; you can still sign up on our Mexico-Only Crew List. But don't wait for crew to come to you — check out the list of folks looking for rides south. You'll find a wide variety of experience levels, from novice to globegirdler, to choose from.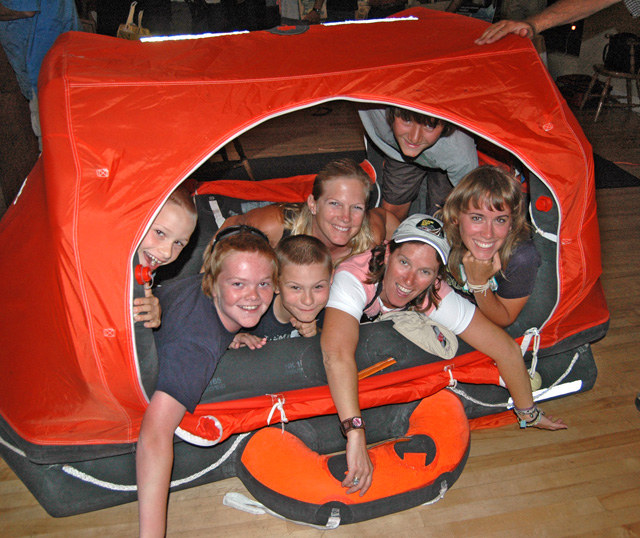 Receive emails when 'Lectronic Latitude is updated.
SUBSCRIBE