An Update on Jack van Ommen as 'Fleetwood lll' Nears Completion
When we last heard from Jack van Ommen, he was in the throes of making major repairs to the hull of his new boat, Fleetwood lll — a 30-ft Waarschip. She is a clinker hull, professionally assembled by the Waarschip yard in 1980. She has more storage and sleeping berths, a three-burner gas galley stove, a Webasto heater, swim ladder, TV, and a mast-top TV antenna. Unfortunately she also came with a good deal of rot in her hull, as described in our previous story about van Ommen last August.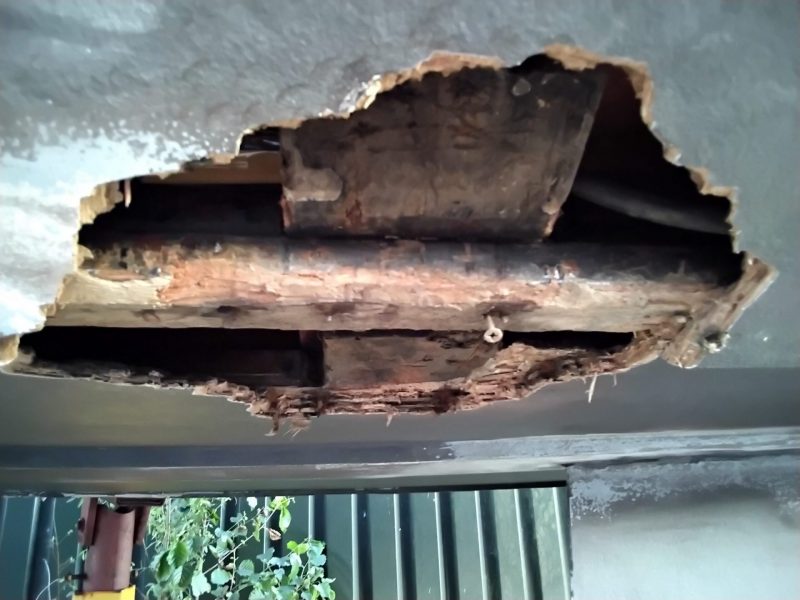 In October, van Ommen wrote of his problems with the boat, and with his ability to stay in the Netherlands. Despite its being the country in which he grew up, he is currently allowed only a 90-day stay. The octogenarian sailor was due to arrive back in the US this week, with plans to return to his "native homeland" in the spring and complete repairs on Fleetwood lll. That is, if he is allowed to return. "My application for a residence permit, so far, has not had a response from the authorities," van Ommen writes.
While the repairs have been challenging, he has had assistance from veteran amateur wooden boat builder Robert Skagen. Skagen is a 30-year member at the Amsterdam Yacht Club (where Fleetwood lll is on the hard), and is skilled in the operation of the fork lift, travel lift, crane, and all the shop equipment. "Without him I would not have had access to the many clamps we needed to glue the joints."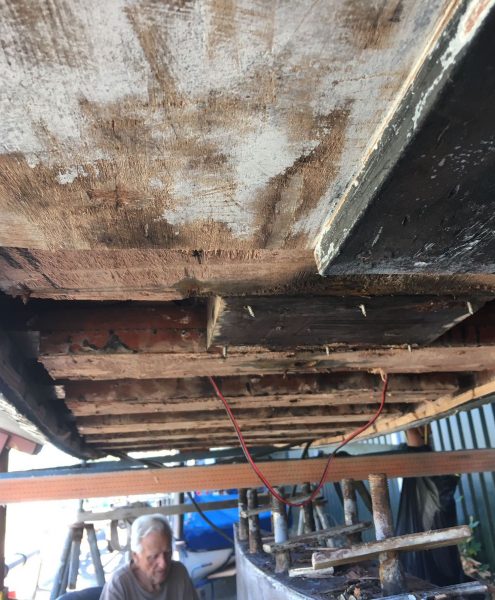 Van Ommen says his next challenge is to recover his expenses from the seller, who, by previous accounts, knowingly misrepresented the condition of the boat. The boat was advertised as being epoxy-coated, but the rot found in the hull, beneath the keel and on the port side indicates otherwise. "If it comes to a court case, the judge might not have much compassion for the fact that I could have sailed away and gotten into serious distress, possibly fatal," van Ommen writes.
When van Ommen met his Fleetwood III earlier this year, on May 4, he said, "It was love at nearly first sight." We certainly hope everything conspires for a good outcome, and that the romance will blossom.
You can read the details of van Ommen's boat repairs and other updates on his blog.
Receive emails when 'Lectronic Latitude is updated.
SUBSCRIBE