IDEC Sport Lags Then Catches Up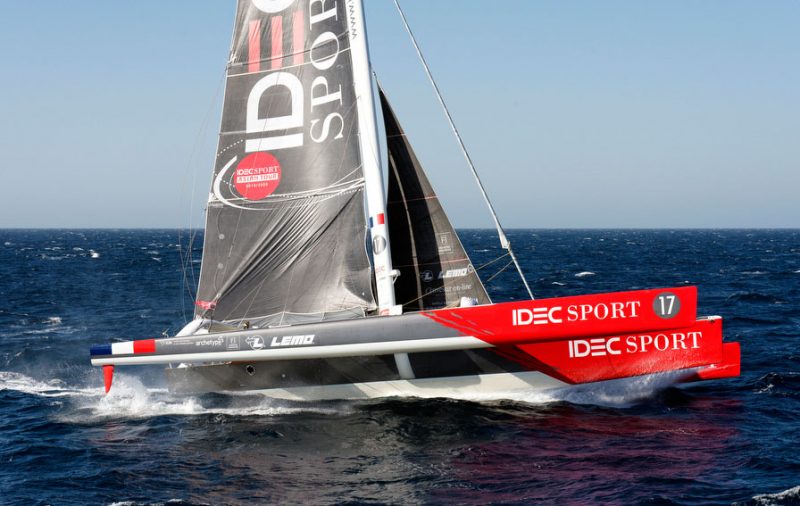 "With the South Atlantic like that, we would never have smashed the Jules Verne Trophy record," explains Francis Joyon, reflecting on what has been a slow and difficult ascension of the Atlantic Ocean thus far. The veteran skipper of the IDEC Sport trimaran that currently holds the Jules Verne Trophy and Route du Rhum record was surely not pleased to watch his team fall behind their invisible rival Maserati for the first time since leaving Hong Kong on January 18. Approaching the equator and the doldrums with a lead of more than 800 miles over Giovanni Soldini's 2018 record along the China Tea Trade route between Hong Kong and London, Joyon and his crew of four could only watch, helpless, as their comfortable lead evaporated in just a couple of days to become a deficit of nearly 100 miles before they reached the breeze and took off again.

This onboard video shows the incredibly slow and light conditions that IDEC Sport faced while crossing the doldrums and the equator.
"We're pleased to be back in cooler conditions," Joyon commented. "With the spray, the wet weather gear is out again, and it is now much easier to get some sleep at night. The crew is making the most of that and enjoying themselves after feeling rather down in the oppressive heat and with the low speeds." Now back into a traditional northeasterly trade-wind flow, the venerable 105-ft VPLP trimaran originally known as Groupama 3 — which spent a lot of time sailing in San Francisco Bay as Lending Club 2 — is back up to speed and rocketing north at 27 knots.
Maserati's two-year-old record time of 36 days, 2 hours and 37 minutes should now be quite manageable for Joyon and his crew to improve upon. Maserati's run up the North Atlantic was anything but fast. The Italian skipper Soldini reckons that the team could have "easily gone 3.5 to 4 days faster." As IDEC Sport has accelerated away from their painful doldrums crossing, they have retaken a lead over their invisible rival and are 128 miles ahead of Maserati as of this writing. That gap should continue to grow fairly rapidly.
Ahead of IDEC Sport lies a very active North Atlantic Ocean that has been producing monster low-pressure systems and as a result does not feature a traditional Azores High, but more of a confusing ridge of high pressure separating the trades to the south and the massive lows to the north. Even for a boat and a crew that have seen the roughest conditions the Southern Ocean can deliver, the conditions that IDEC Sport are likely to face along their route to London seem intimidating, to say the least. The UK has just been lashed by hurricane-force winds, torrential rain and flooding from storm Clara. Another massive low is on its way.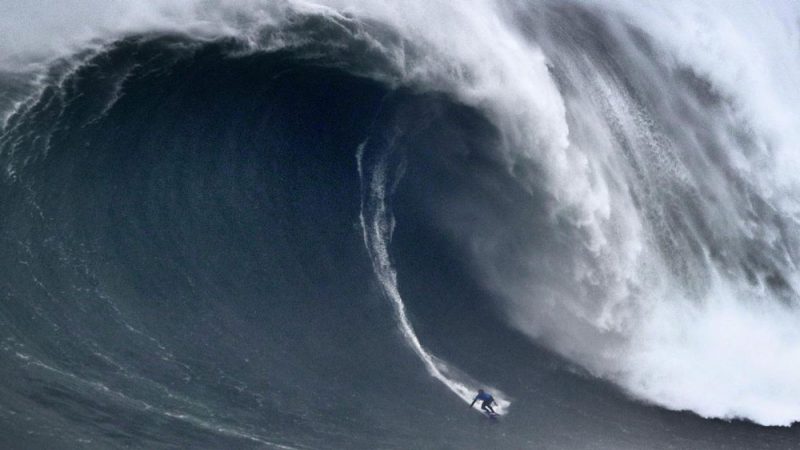 The timing of IDEC Sport's arrival in London is hard to predict at this point. Joyon is keeping quiet on the topic, but our current calculations have them sailing up London's Thames Estuary in five to six more days, which would put them comfortably ahead of Maserati's reference time.
Receive emails when 'Lectronic Latitude is updated.
SUBSCRIBE