Hurricanes Douglas and Hanna
Central Pacific Hurricane Region
Historically speaking, hurricanes have a habit of taking aim for the Hawaiian Islands right around this time of year. In a non-pandemic year, the Transpac or Pacific Cup fleet would have just sailed into town. Many sailors would be preparing to deliver boats home to the West Coast, oftentimes racing to get out of Dodge just before a tropical system or being stuck in port to wait it out. While West Coast sailors had to take the year off this year due to COVID-19, Mother Nature doesn't rest and is doing her thing like clockwork.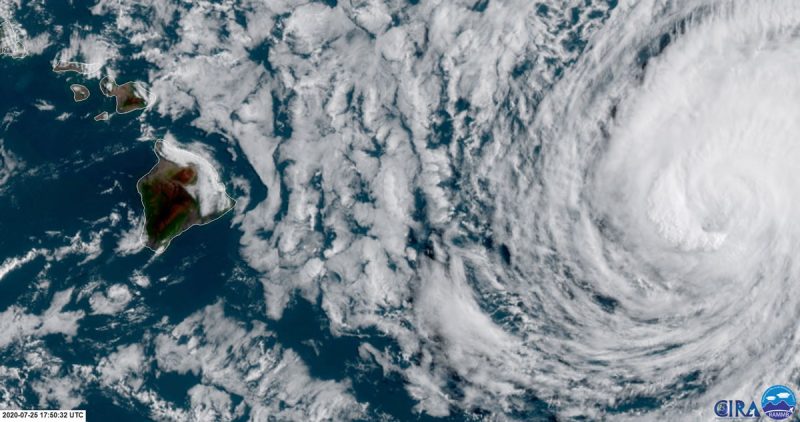 Enter Hurricane Douglas. After forming on July 19, Douglas rapidly intensified all the way up to Category 4 status before beginning his march toward the islands. Weakened by cooler sea surface temperatures as a result of this year's La Niña, Douglas continued to lose steam. He was eventually downgraded to a high-end Category 1 system, though one that was taking direct aim for the islands and threatening to make landfall — a rarity for Hawaii.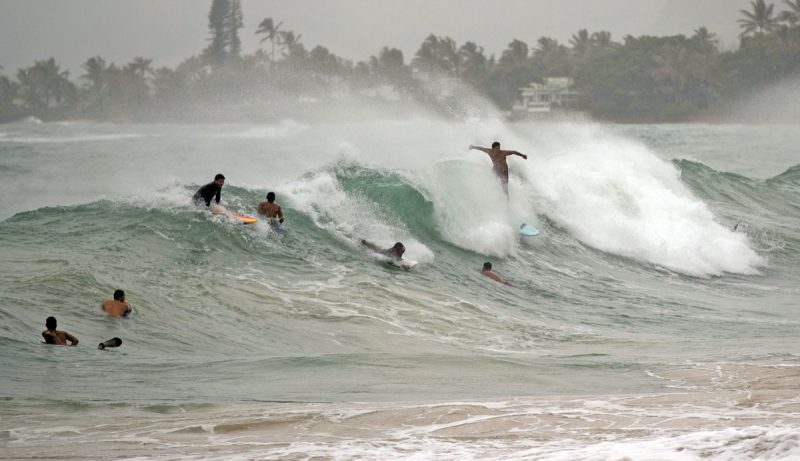 Fortunately for those in Hawaii — who went into full-on hurricane preparation mode — Douglas continually lost intensity and also made a last-minute move to the north, which spared the islands the worst of his impacts. Douglas brought some wind and rain to the Aloha State, but most social media users in Hawaii ended up focusing on the incredible sunsets, cloud formations and surfing swells as Douglas's most significant impacts to the region.
Atlantic Hurricane Region
While Douglas may have become a dud, another storm rocked the Gulf Coast region over the weekend. Hurricane Hanna made landfall in Texas as a Category 1 system. Bringing sustained hurricane-force winds, damaging storm surge, and extensive flooding to the coast just south of Corpus Christi, Hanna was credited with sinking multiple boats in the area and also killing one person in Florida days earlier, and three people in Mexico.
The Atlantic Ocean is bracing for what is widely predicted to be a very active hurricane season this year. That prediction has so far been warranted, as Hanna was the earliest 'H'-named system to form on record, surpassing 2005's Tropical Storm Harvey by more than a week.
Receive emails when 'Lectronic Latitude is updated.
SUBSCRIBE