Honking Onboard Internet Access
This 'Lectronic item is being brought to you, in a large part, by the little black thing sticking out of the port side of the Mac computer sitting in the main salon of Profligate. It's a Banda Ancha, or modem, we bought from TelCel in Puerto Vallarta.
The little beauty cost us about $80, which included the first month of service. The cool thing about the Telcel program is that you can sign up for service by the day, week or month. There is no need for any of those 'lifetime' contracts, as required by most U.S. service providers. So after this first month, we won't be charged anything until we want it fired back up in November. Sweet. Meanwhile, we're paying about $45 a month to our masters at AT&T for a modem we haven't used in four months. Why, we wonder, does the U.S. government let service providers get away with seemingly anti-consumer programs like that?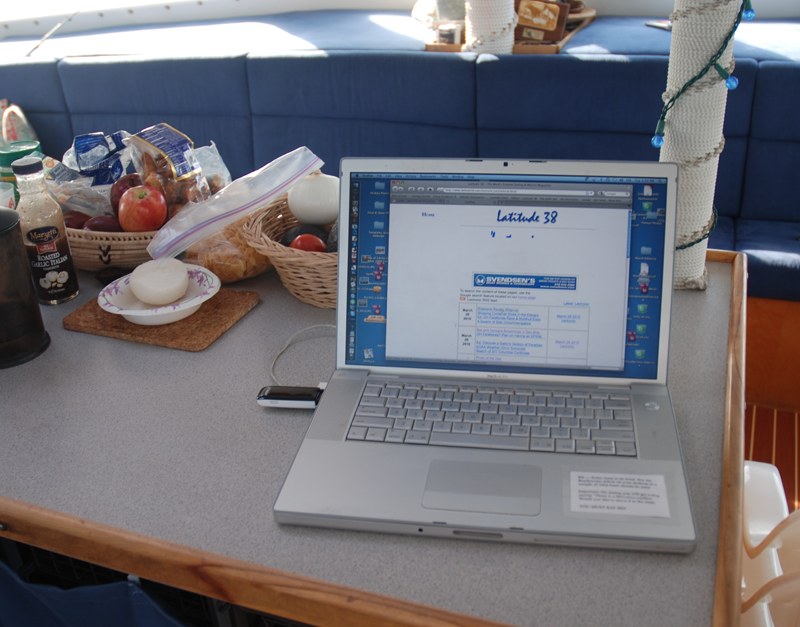 Anyway, no matter what the cost, a modem is only as good as its speed. As we sat at the Palomar Marina in La Paz, which is within 3G-tower range, we can tell you that the modem honks like a duck. We, as well as many others, can testify that it gives us faster internet access than we have at the Latitude offices in Mill Valley. What's more, based on our recent outing to Caleta Partida, we can report that very high internet speeds are also possible at some spots almost all the way out to the island, a distance of more than 20 miles from La Paz. In fact, we're currently gathering lat/long positions from Sea of Cortez participants regarding where they got good internet access close to the Caleta Partida anchorage.
According to Bill Lily of the Newport Beach-based Moontide, depending on what cell towers are around and what kind of modem you have, there are four internet speeds. As a result, you can sometimes get a couple of bars, but the internet access is painfully — if not worthlessly — slow.
The current Telcel programs aren't as good as the original ones, which offered unlimited access. So just because the folks on the boat next to you can happily bit torrent all the movies they want, it doesn't mean you can without big additional costs. So read the fine print of any offered contracts.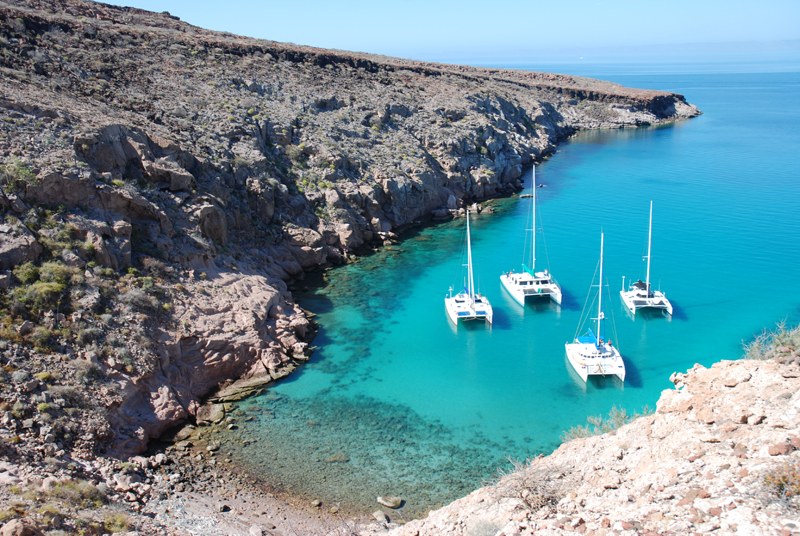 While the situation isn't perfect — which would be high-speed, low-cost, unlimited internet access everywhere — for sailors such as ourselves, who first sailed to Mexico without any electronic navigation back when it was almost impossible to even make a phone call home, it's a delightful mind-blower. The only downside is that some folks — we won't mention Doña de Mallorca by name — seem to have a crack-like addiction to the internet. That's not a good thing when cruising.
Check out the May issue of Latitude 38 for the GPS coordinates for the most honking internet connections off Isla Partida.
Receive emails when 'Lectronic Latitude is updated.
SUBSCRIBE