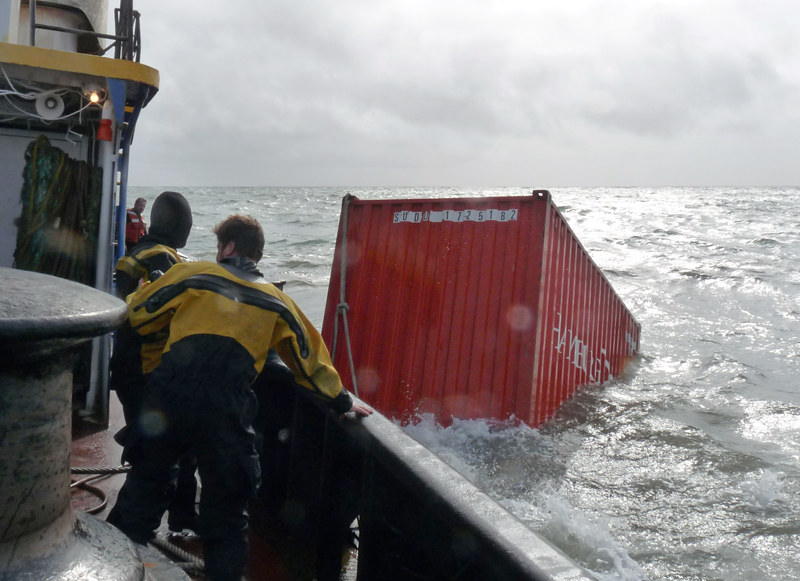 Sailing into a half-submerged container is every sailor's nightmare. On Saturday, April 3, the 65 boats that sailed out the Gate in BAMA's Doublehanded Farallones Race came close to living that nightmare because of an accident the day before.
Weather conditions Friday morning had been severe. Rain cells rolled through the Bay, bringing driving rain and gusts to 40. Outside the Gate, off Bolinas, a container ship lost five empty containers — two sank immediately, one was barely afloat and two floated high. The Coast Guard responded to the scene, monitoring the containers, while Tim Parker and his crew got suited up for the ride out.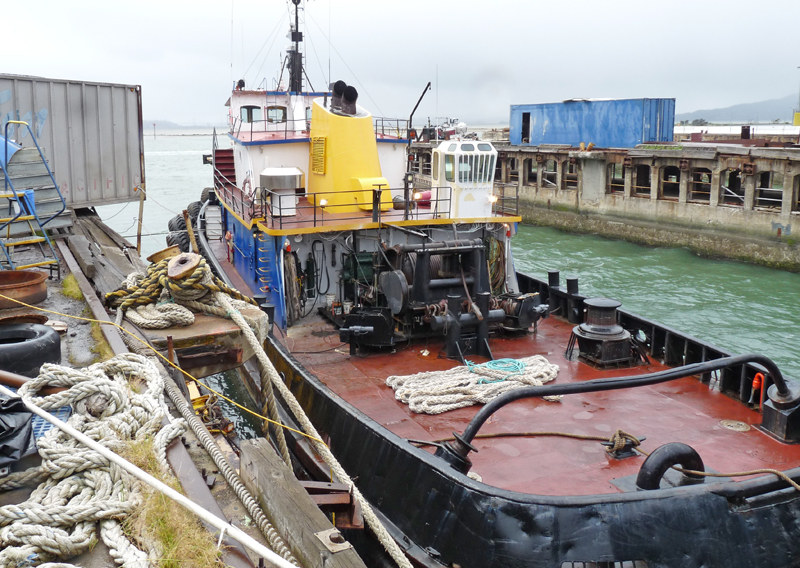 "It was rougher than a cob," Parker recalls. "We were on Oscar Niemeth Towing's 90-ft tug American Eagle taking green water over the cockpit." By the time American Eagle reached the coordinates given them by the Coast Guard — they left the scene to aid a boater in distress — only two containers could be found. "We assume the one that was barely floating went down," Parker said.
"One was already in the surf — it wound up on the beach — so we monitored the other one," said Parker. "It went across Duxbury Reef, close to shore, got caught in Bolinas Lagoon's eddy, then circled south." The skipper of American Eagle then carefully edged up close enough to the container for the crew to get a line on it.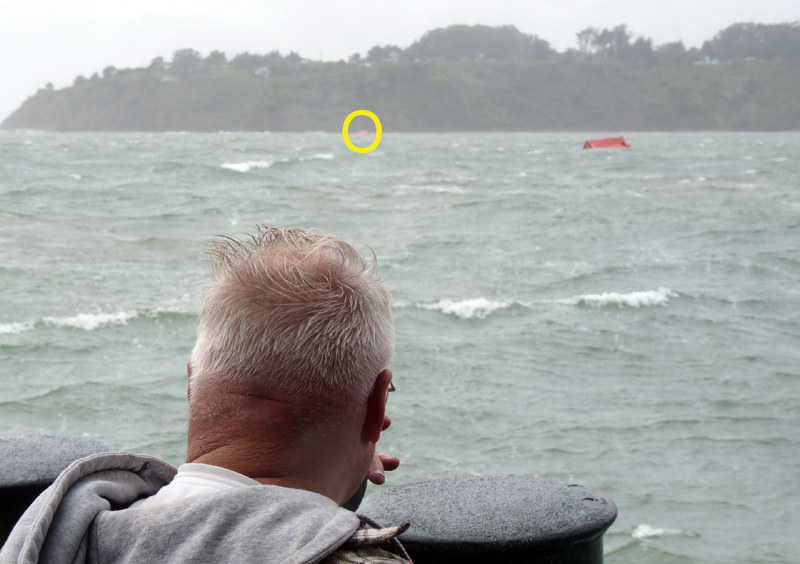 "It had a large tear on the top and already had a lot of water in it," Parker said. "We didn't have it under tow for more than 100 yards before it took a roll and started taking on a lot of water, so we cut the tow and stood by to make sure it wasn't floating near the surface. It took about five minutes for it to go to the bottom."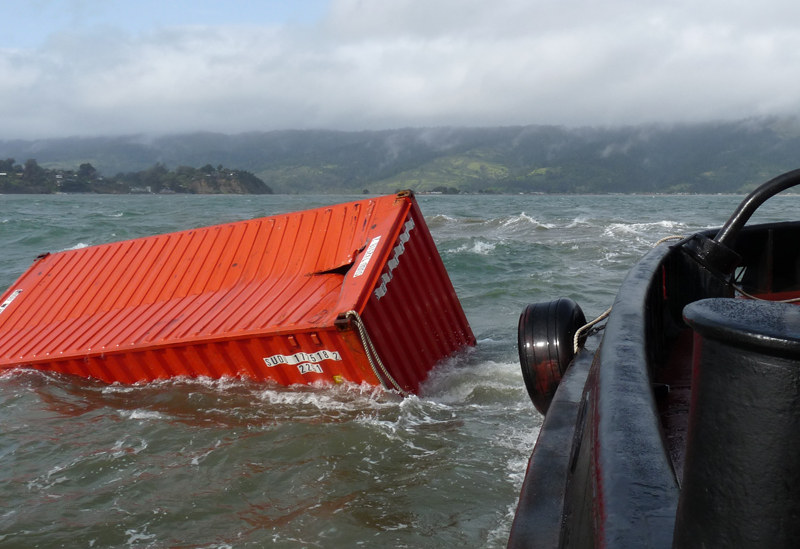 The following week, Parker Diving was contracted to remove the container from the beach, which Tim Parker said went smoothly — even though the public had pried open the container's sealed doors, allowing water, sand and gravel to get in. "We had to tip it to pour it all out before we could move it," he noted.
Parker says his company gets, on average, one call a year to salvage a container, and it's just bad luck that they had two such calls within one week (see March 29's 'Lectronic). An investigation is underway to find out why the containers fell off the ship in the first place.
Receive emails when 'Lectronic Latitude is updated.
SUBSCRIBE