A Hero's Welcome in the Vendée Globe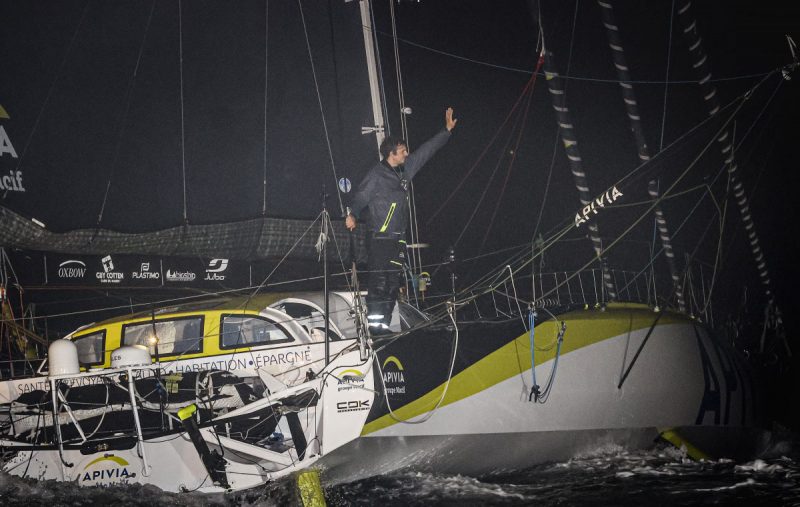 While the majority of the fleet is still ascending the Atlantic, the frontrunners in the Vendée Globe have returned to a hero's welcome in Les Sables-d'Olonne, France. Nine boats finished within two days of the leader. The closest edition in the event's history, this race remained almost impossibly close until the very end. In an unprecedented series of events, the third boat over the finish line has been declared the overall winner. Yannick Bestaven, skipper of Maître CoQ IV (ex-Safran), has won the Vendée Globe by 2 hours, 31 minutes over Charlie Dalin on Apivia.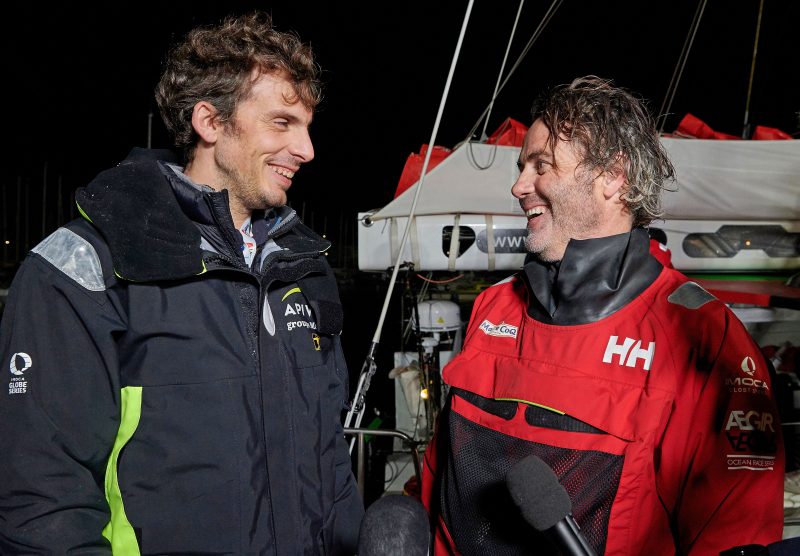 Sailing into Les Sables-d'Olonne in a high-speed downwind jibing duel among the top five boats, the eventual winner remained a mystery until the final hours and minutes of the race. Pre-race contender Charlie Dalin narrowly led Louis Burton and Bureau Vallée 2. But he still had to contend with third-place Boris Herrmann on Seaexplorer — Monaco Yacht Club, fifth-place Yannick Bestaven, and eighth-place Jean Le Cam on Yes We Cam!, all of whom had time credits applied to their finish times due to aiding in the rescue of PRB skipper Kevin Escoffier nearly two months ago. Applying basic math corrections, five or six boats still had a chance to win during the last two days of the race.
German skipper Boris Herrmann had a legitimate shot at overall victory until 90 miles from the finish when his one-generation-old IMOCA 60 collided with a fishing boat. Sustaining damage, Herrmann reduced speed and wound up fifth. Charlie Dalin on the new-generation Apivia finished first over Louis Burton and his one-generation-old Bureau Vallée 2. Yannick Bestaven came home third. Bestaven corrected out to first place overall, however, once the 10-hour, 15-minute time credit was applied. An international jury awarded him the credit due to the time he lost while searching for PRB skipper Kevin Escoffier, who was in a liferaft after his boat broke in half in the Southern Ocean.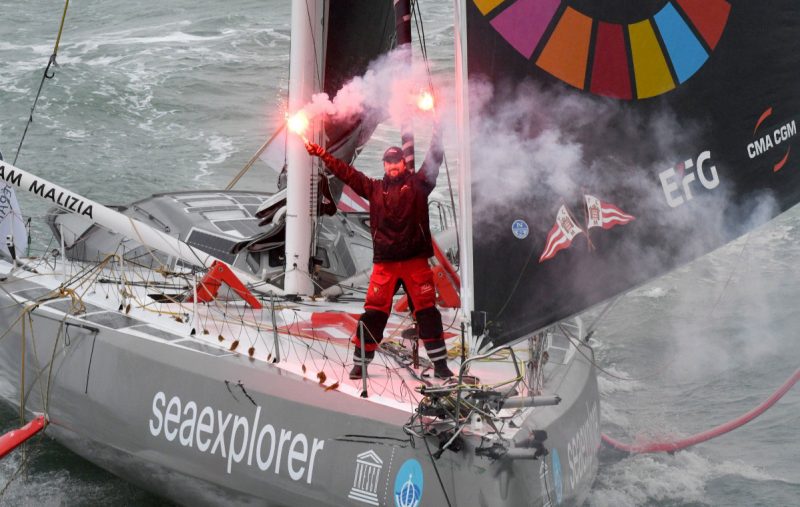 Bestaven — previously best known for inventing the Watt&Sea hydrogenerator and winning the Mini Transat and the Transat Jacques Vabre in the Class 40 division — has sailed a masterful race aboard his one-generation-old Maître CoQ IV. A professional racing sailor and engineer by trade, Bestaven flew under the radar of a majority of sailing writers before this Vendée Globe. With a boat that proved to be faster than previously thought and a skipper very adept at maintaining systems and solving problems, Bestaven proved to be a contender from the start.
Excelling in the Southern Ocean, Bestaven worked his way into third by Cape Leeuwin and first by Cape Horn. With his 10.25-hour time credit, he threatened to run away with the race until becoming nearly becalmed just south of Rio de Janeiro and watching his 440-mile lead run out with the tide. Seemingly out of the money, Bestaven managed to hang with the leaders and scrape out a close and hard-earned victory by the smallest margin in race history.
Receive emails when 'Lectronic Latitude is updated.
SUBSCRIBE