Great News from the Singlehanded Sailing Society
Singlehanded Farallones Race
The Singlehanded Farallones Race was supposed to dash out to the stinky rocks and back on May 16. With the Bay Area still sheltering deeply in place, that date came and went with no racing. Over the weekend, things were looking up for the Singlehanded Sailing Society. The race committee issued the following announcements:
"We have tentative approval from the USCG to run the rescheduled 2020 Singlehanded Farallones race ‪on Saturday, June 27.‬ Please note that we do not yet have final approval, but we wanted to give skippers as much time ahead of the race as possible to allow for boat preparations and compliance with safety requirements. We will share final USCG approval as soon as it is confirmed." Register on Jibeset by midnight on Wednesday at https://www.jibeset.net/JACKY000.php?RG=T009182456."
There's some poetry in the June 27 date — that's when the 2020 Singlehanded Transpacific Yacht Race had been scheduled to start. The SSS postponed the solo race to Hanalei to an as-yet-to-be-determined date in 2021.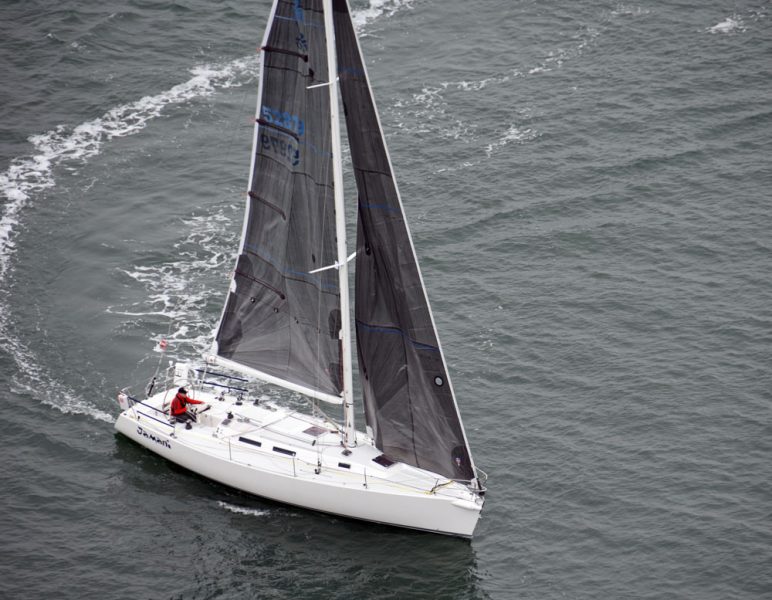 "An updated 2020 season Notice of Race will be posted to the SSS website detailing the revised schedule and providing guidance regarding relevant social distancing practices. There should be only a few changes to the standard SH Farallones Sailing Instructions, most notably the requirement for skippers to record their own finish times as a back-up to the race committee record. We are planning a Zoom-based skipper's meeting ‪on Thursday, June 25, at 7 p.m.‬ to review the SHF SIs and to answer any questions. Log-in details will be published on the SSS forum and on Jibeset."
Round the Rocks One by One and Two by Two
"We are currently planning to run the rescheduled 2020 Round the Rocks toward the end of July/beginning of August. We will confirm this date at the earliest possible opportunity." Unlike the Singlehanded Farallones, Round the Rocks is also open to doublehanders sailing in their own divisions.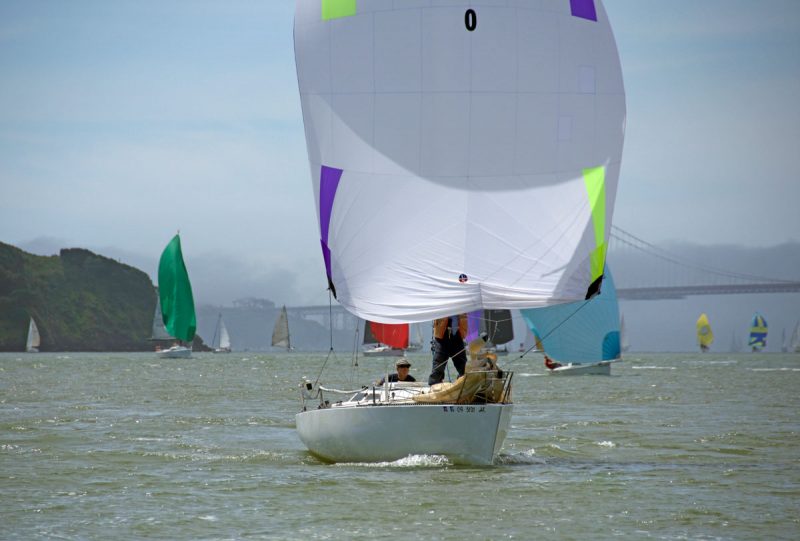 "Depending on the relevant social distancing regulations in place in mid-July, there may be more substantive changes to the standard Round the Rocks SIs, designed to enable appropriate social distancing for the race committee. We'll endeavor to share these modifications to the standard racing format as soon as possible. Thanks for your patience as we work through all of this."
Receive emails when 'Lectronic Latitude is updated.
SUBSCRIBE