Good Jokes and Good Jibes — The Catalina Comedy Island September 9-10
Come join the first annual comedy event on Catalina Island. As a host of Good Jibes, I have a chance to talk with all kinds of West Coast sailors; not surprisingly, many are familiar with one of my favorite spots in the world, Catalina Island, just 22 miles off the coast of Southern California.
Have you ever been?
If all you need is a good excuse to sail to Catalina Island, I have one for ya! From the creators of the legendary Original Catalina Wine Mixer comes the first-ever Catalina Comedy Island — a two-night event featuring some of the biggest names in comedy.
Hosted at the iconic Catalina Island Casino, headliners include Jeff Ross, Dave Attel and Michelle Wolf on Friday, September 9, and Dana Carvey & Sons on Saturday, September 10. Tickets start at $85, with shows at 9 p.m.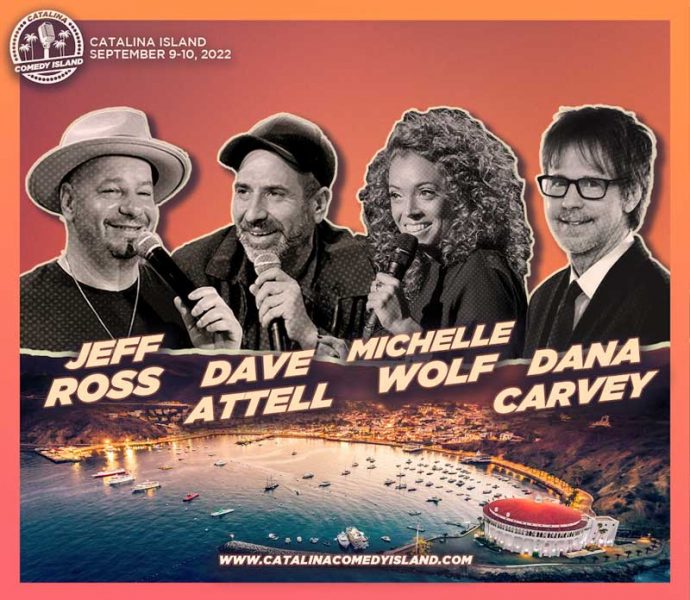 If sailing over is not an option, on Saturday night there is an 11:45 p.m. return ferry added if folks want to come back the same day via the Catalina Express. If you are feeling fancy and want to control the wind on your way over, you can check out the Special Offers Page, where you can book through IEX Helicopters, who are offering 20% off seats when you book over the phone!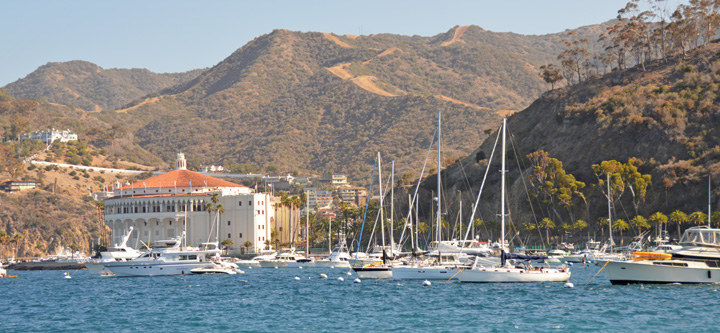 Although you can usually find me anchored in Big Geiger Cove on the west end of the island, a comedy show at the Casino is a great excuse to make a good jibe and sail to Avalon and spend a night moored up for the festivities.
Avalon is a great destination, and the Casino has been a focal point of entertainment and culture since it opened in 1929. Catalina has been attracting Hollywood types since the 1930s. Frequent visitors who worked and played there include Charlie Chaplin, Joan Crawford, Clark Gable, Joe Schenck, Betty Grable, Norma Shearer, Irving Thalberg, Richard Arlen. Johnny Weissmuller, Humphrey Bogart, and Errol Flynn.
The Casino offers an exceptional backdrop for this truly unique weekend of high-class comedy. And the best part is that as part of the Latitude 38 Nation, you can get a discount on Catalina Comedy Island tickets by using the promo code GOODJIBES10. And that's no joke!
If Catalina Island is not on your radar, it should be. It's a world away from the hustle and bustle of the mainland, with its warm climate, beautiful blue waters, green mountains and quaint town on the hillside that gives it a Mediterranean vibe. Finish your summer sailing season strong, by making the sail (or hopping onto the Catalina Express) and come laugh at comedians making fun of yacht clubs.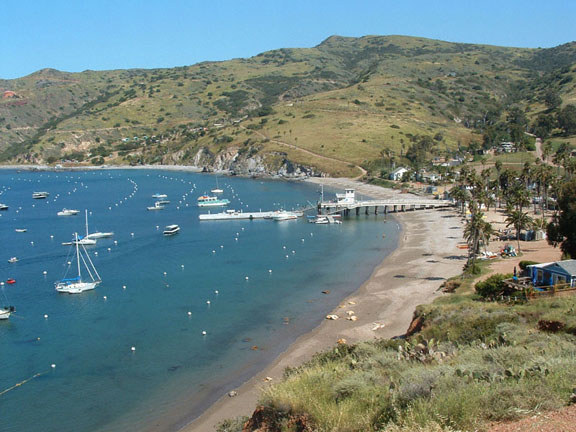 Before the comedy show, you can stroll along the streets of Avalon for shopping at more than 25 boutique shops, lounge by the beach with cocktails, joyride through the town in golf carts (the preferred mode of transportation for locals), and enjoy beachfront dining at one of the many local eateries. From historic hotels to luxury suites and quaint neighborhood inns, the island has no shortage of accommodations.
Will we see you there?
For more information or to purchase tickets, visit the website here.
Receive emails when 'Lectronic Latitude is updated.
SUBSCRIBE