Gabart's Insane 24-Hour Record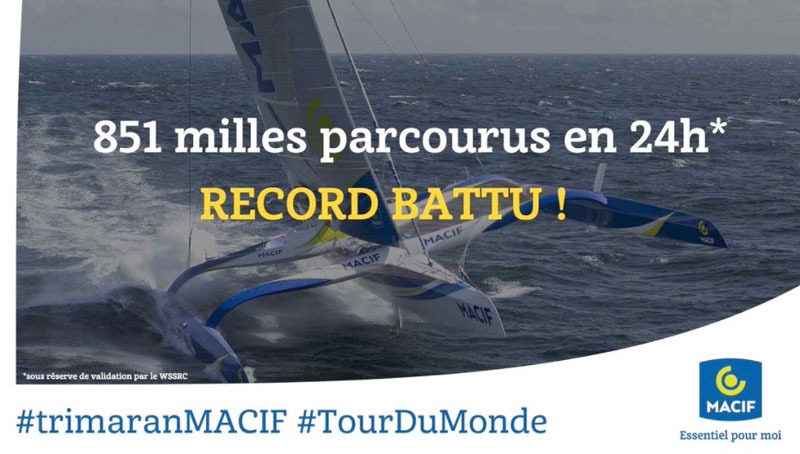 French sailor François Gabart has smashed his own 24-hour solo sailing speed record by covering an incredible 851 miles in just 24 hours, while chasing Thomas Coville's solo round-the-world record of 49 days, 3 hours and 4 minutes. After relinquishing his lead on the reference time while crossing the doldrums, Gabart has now jumped out to a 700-mile lead over Coville's reference time due to a well-timed low-pressure system that moved from west to east, coming off the coast of Argentina just as Gabart was sailing down the Atlantic. Able to jump on the weather system and head east with it, Gabart let his 99-ft VPLP trimaran Macif go hunting on a Southern Ocean low for the very first time, and was rewarded with the incredible 24-hour record run. With a high-pressure system in front of him smoothing out the seas, a perfect race track was created which allowed Gabart to sail at 35-37 knots all through the night on Monday and into the day Tuesday.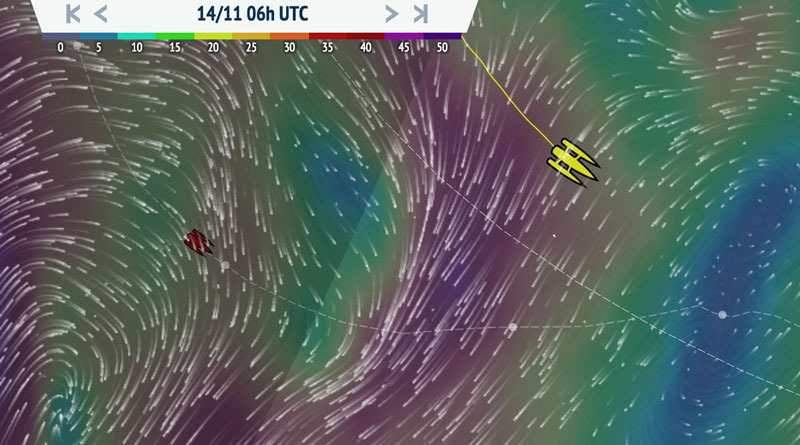 Gabart's previous record was 778 miles, set in the summer of 2016, just a day after blasting out of New York on an eventually unsuccessful record attempt back to Europe. In that record run — like his new record and so many others — Gabart's trimaran tucked into strong winds on the front edge of a low-pressure system on flat seas, allowing him to pile an extra 60 miles onto Thomas Coville's recently minted record of 718 miles. This back-and-forth battle between Thomas Coville and François Gabart continues, with Gabart currently closing in on the Cape of Good Hope, expecting to reach the milestone sometime later today. Now that he is properly in the Southern Ocean, one can only assume that Gabart will get the proper conditions to fully unleash Macif once again and potentially even improve on his new record of 851 miles.
Another couple of knots faster and even Banque Populaire V's fully crewed record of 907 miles sailed in 24 hours may not be safe. Stay tuned for more on this developing story and follow along at www.macifcourseaularge.com.
Receive emails when 'Lectronic Latitude is updated.
SUBSCRIBE