Fresh Breezes and Sea Swells Define Optimist Midwinters
On February 19-20, Del Rey Yacht Club in Marina del Rey ran their annual Stephen M. Pitts Memorial/SCYA Midwinters Optimist Regatta. Stephen Pitts was twice Association of Santa Monica Bay Yacht Clubs Junior Yachtsman of the Year. He selflessly mentored younger kids on sailing. Tragically, he passed away from leukemia at age 18.
The Optimist is a 7-ft, 9-in pram similar to a Sabot or El Toro except that it has a sprit rig rather than a triangular sail. More than 150,000 of them are in existence. They can handle a lot of sea-state-related nastiness in the hands of a good skipper. In 1947, Clark Mills first introduced them as a low-cost sailboat for young people aged up to 15. On any given day, hundreds of them are out sailing in New Zealand as part of grade-school classes.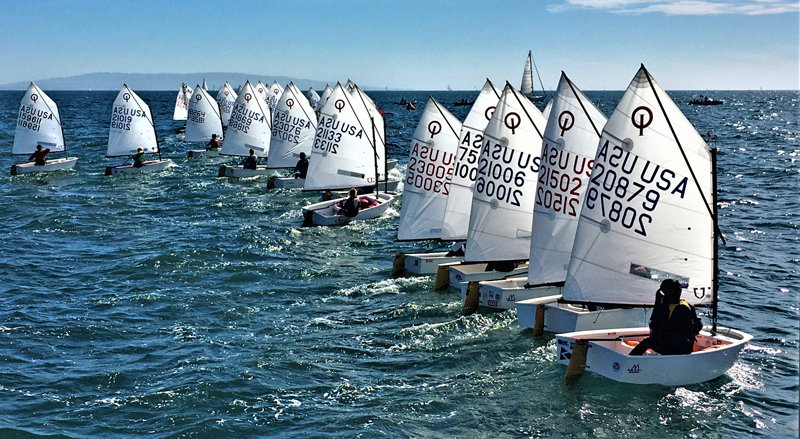 In past years, the normally light-air mid-February event has featured thunder and lightning (a definite no-go), Santa Ana winds, and breezes that nearly blew the kids off the water.
Saturday's Racing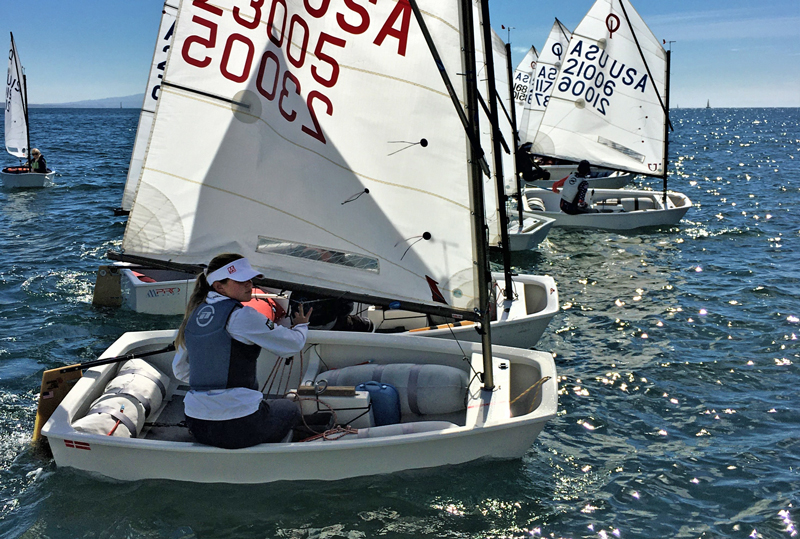 The 2022 Champ fleet event didn't have the normal lack of breeze. Saturday began with southwest winds of 6-7 knots at the noon start. After two general recalls, winds increased gradually. The swells followed suit, and by 2:30 close-together swells topped 6 feet. Winds peaked at 15 knots by the fourth and final Saturday race.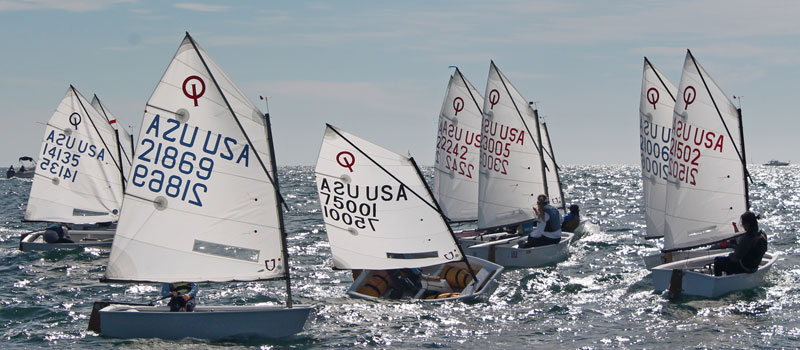 The kids took it all in stride and did a terrific job racing, while the race committee boat pitched and lurched as though inside a bounce house. One boat capsized at the top mark.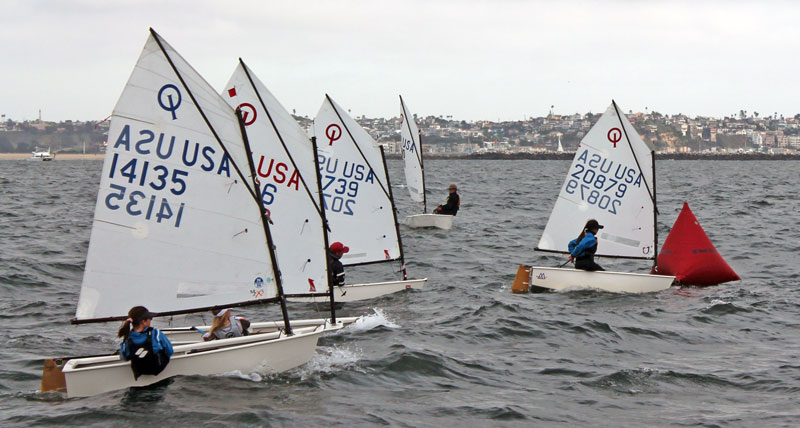 Sunday's Outcome
Sunday saw the seas lie down, the sun duck behind clouds, and temps cooling to the 50s by 3:30. A perfect, albeit slightly chilly, sailing day. Three races were recorded on Sunday.
The Green (younger) fleet regatta was held inside the marina. Except for one lamebrain motoring through the kids' fleet and a coach-assisted rescue, it went well.
In the Champ fleet, 13-year-old Cooper Keeves rattled off six bullets to claim overall honors and win the Red fleet.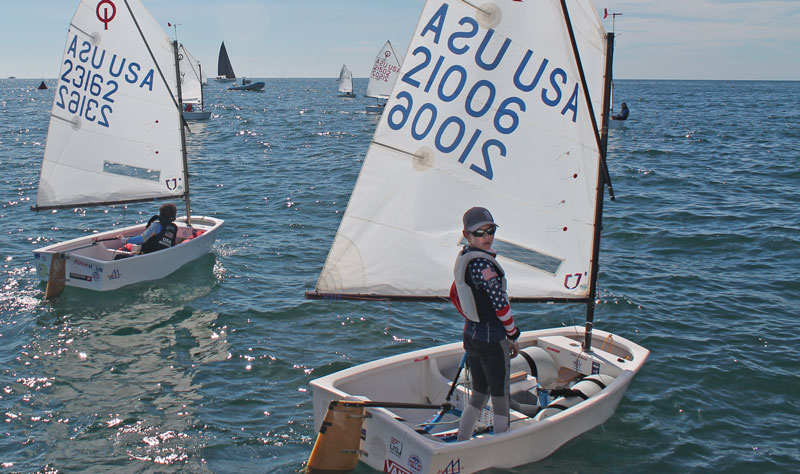 Louisa Neumann and Miles Gordon won the Champ White and Blue fleets respectively. The Green fleet winner was Adrian Gerber, who scored four firsts. For complete results, see https://delreyyachtclub.theclubspot.com/regatta/HPAvi5CVUX/results.
Receive emails when 'Lectronic Latitude is updated.
SUBSCRIBE