Finding Cities Close to the Docks, and Real America, in SoCal
My favorite destinations have always been the places that I had no plans to visit.
After making a predawn escape from San Miguel in late October 2020, the Kelly Peterson 44 Esprit — her windlass near the end of its life and her plans to hop around the Channel Islands thoroughly kiboshed — made way for Santa Barbara. After departing from Berkeley Marina five days earlier, the final destination was Ventura. Santa Barbara had not been on the itinerary, and I couldn't have been more thrilled to watch the mountains, which began as a blur seen on the horizon from San Miguel, grow and grow as we motored across glassy water on a glorious, sunny morning. The marine layer ebbed and flowed behind us through the day, blotting out the islands, and later, the sun and sky.
I was struck by how close Santa Barbara was to the ocean. Whereas in the Bay a boat must cross an inland ocean on the way to one of the many buried nooks, in SB, the charming white-building, red-roofed downtown was a short walk from the harbor and packed with masked humans keeping their distance on streets that had been closed to traffic and opened for outdoor dining.

I would later laugh at the rapaciousness with which I indulged on shore, as if I had been at sea for three and half weeks, as if I had been eating only freeze-dried meals. (Esprit's owners Quincey Cummings and Mitch Andrus eat very well.) I had tacos, pizza, and a hamburger, and hopped among the five million breweries in Santa Barbara's downtown, which were showing football being played in empty stadiums.
October 2020 felt about as normal as life had been since the world had shuttered half a year before, early in March. I was cruising with friends in New Zealand when the pandemic began, and at one point arrived in Whitianga Harbour, where everything was closed, as if a zombie apocalypse had wiped out the population. In early 2020, the conventional wisdom was that the pandemic would maybe last a few months, and certainly not a few years.
It was an unexpected thrill to suddenly be a tourist in SoCal.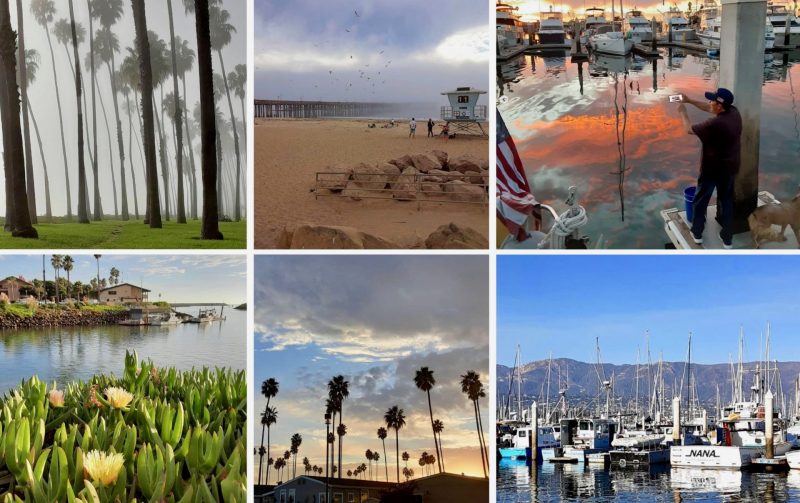 Comparisons between the landscape and culture of New Zealand and Northern California had abounded on my visit to latitude 38 south, where island-hopping was a way of life, especially in the aptly named Bay of Islands on the northern tip of the east coast. With five of the Channel Islands visible from Santa Barbara, and with Ventura Harbor full of commercial boats shuttling tourists from L.A. County to the national park offshore, I was tempted to make comparisons between the antipodal island cultures.
But the similarities are limited.
New Zealand's islands were far more user-friendly, bucolic and dotted with sheep, and often surrounded by brilliant-blue water. The Channel Islands, by contrast, are rugged and cold, shrouded in fog and windy. Cruising the Bay of Islands (at least during the brief window I was there) felt easy and relaxed; cruising the Channel Islands, by contrast — and given the sudden loss of our windlass — felt like a much heartier endeavor.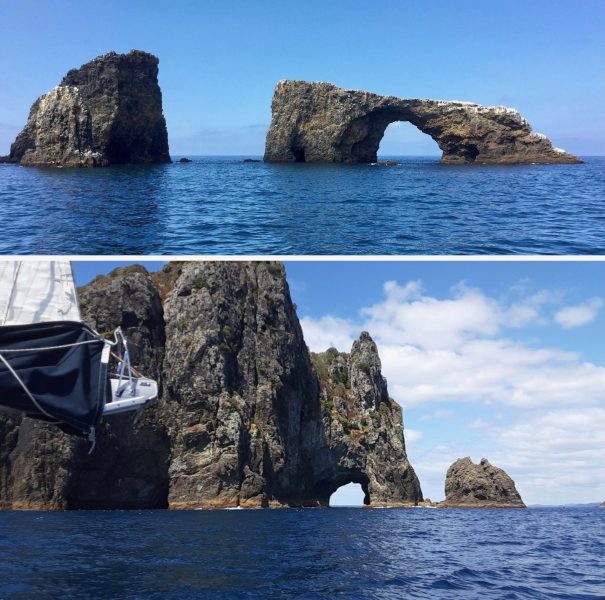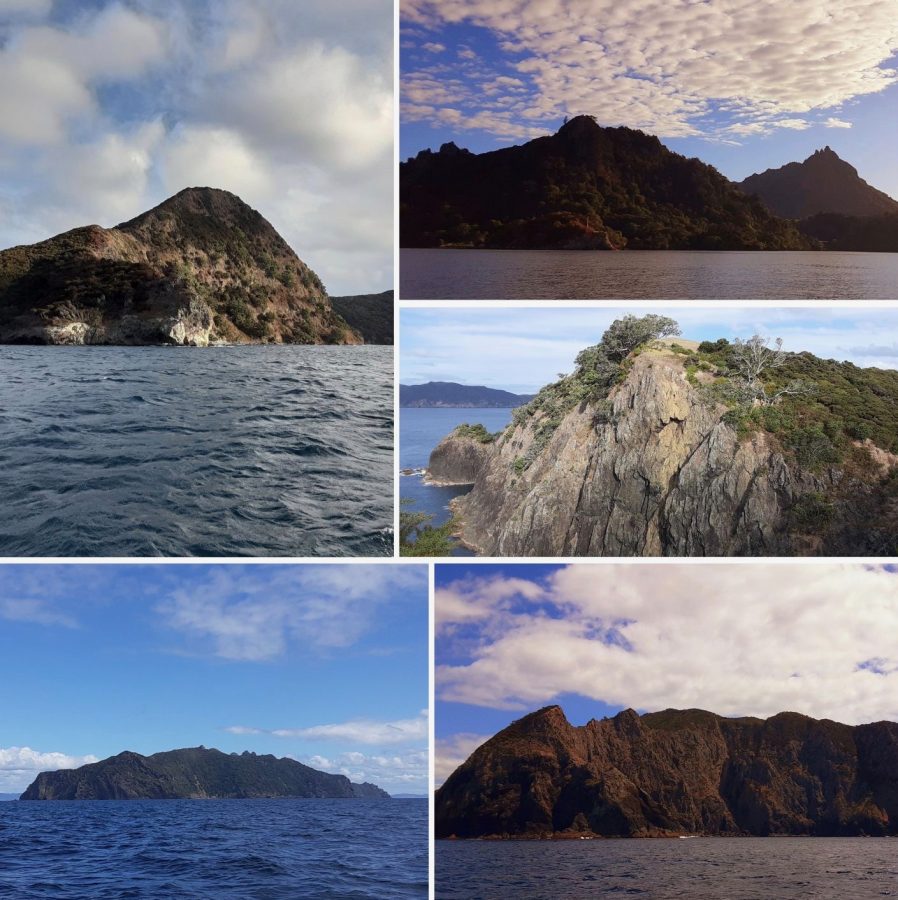 Finding Real America
The people in Santa Barbara are absolutely, almost absurdly, good-looking. Young, fit, tan and stylish females and males were in every coffee shop, bar and restaurant, on the beach, and generally teeming in every pore of the city. I have never seen a more stunning sampling of humanity.
Departing the harbor and bound for Ventura on October 31, 2020, we saw a coven of witches on stand up paddle boards; when seen at a distance silhouetted in the fog, they looked, well, like witches floating on the horizon. Well played.
Where Santa Barbara Harbor was close to the city, Ventura Harbor is about a 10-mile round-trip walk from the boat, along foggy beaches and concrete paths, around the outdoor dining of downtown, and back to the harbor. I'm from San Diego originally, but have lived in the Bay Area for nearly 17 years, and I sometimes have a hard time describing the difference in cultures between Nor- and SoCal. The polarities are both subtle and glaring. There seems to be more concrete in SoCal (right?), but even when shrouded in fog, the beaches are more inviting and idyllic looking.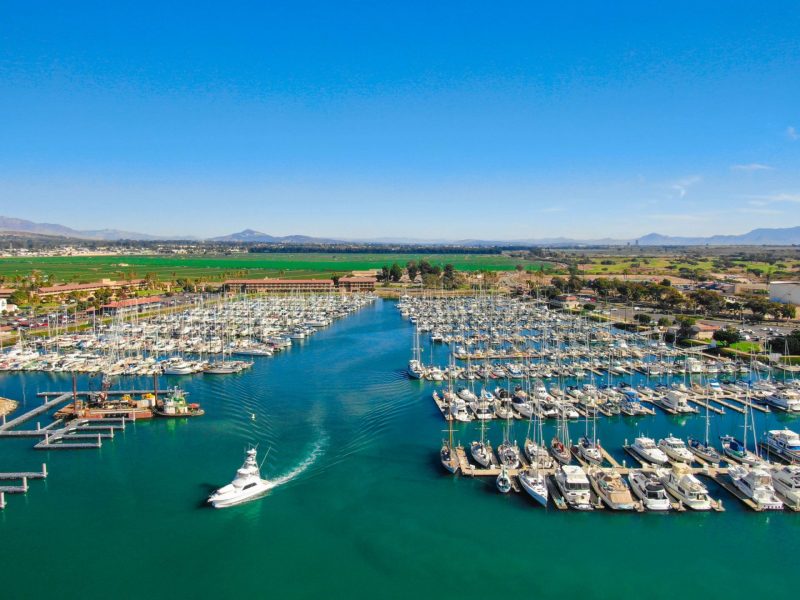 With the 2020 election just two days away, there was a line of cars driving around Ventura, waving flags and holding signs for one of the candidates on the ballot. Politics has become more (shall we say) enthusiastic since the days of Bush v. Dukakis, Clinton v. Dole, etc. Between the pandemic, civil rights protests and a terrible fire season in the Bay Area, there was palpable tension in the air.
Here's the most political thing I'll say: I love that the Channel Islands are a protected national park, but are well used by the people and not walled-off artifacts to be admired from afar. I take comfort in knowing that the islands are part of people's lives and memories.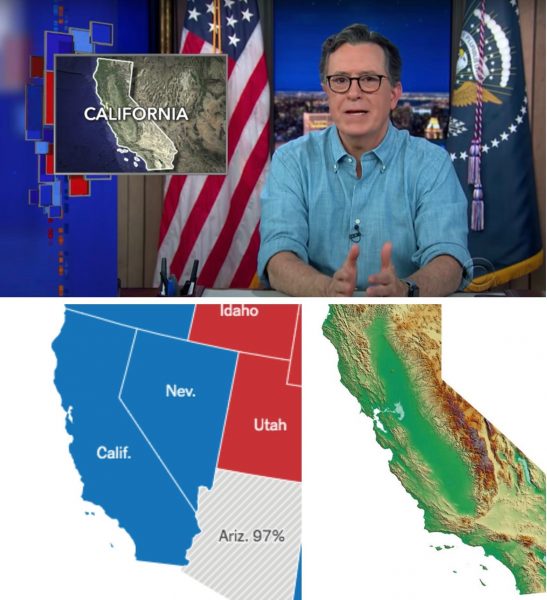 We took the train back to the Bay, crawling through beach towns, farming towns, college towns, military bases, and long, empty stretches of coast. I kept thinking of a quote from the final (2005) season of the TV show The West Wing — the fictional Republican candidate for president (played by Alan Alda) was a senator from CA, and said this about his home state:
"California is the one state that has everything: big cities, small towns, mountains, deserts, farms, factories, fishermen, surfers, all races, all religions, gay, straight, everything this country has. There's more real America in California than anywhere else."
Receive emails when 'Lectronic Latitude is updated.
SUBSCRIBE