Favorite Bay and Delta Destinations
Boating has now proven to be a great family recreational activity during the COVID-19 era. San Francisco Bay and the Sacramento-San Joaquin River Delta offer a plethora of fantastic cruising destinations, and more and more folks are taking advantage of these waterways. Many restaurants offer boat-up dining, and most marinas are accepting visitors. There are also beautiful anchorages where you can spend the night in quiet solitude, enjoying the wonders of the marine environment.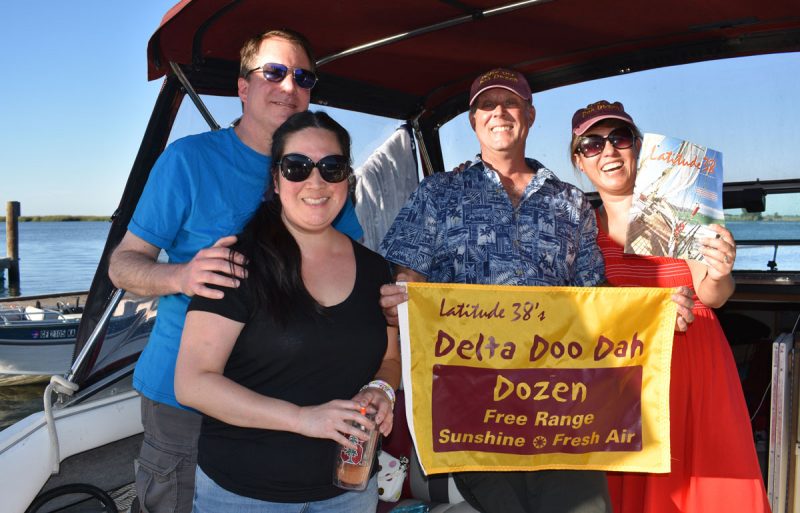 My wife Cathy and I have been on our boat every other weekend all summer. Here are a few of our favorite destinations.
Clipper Cove, Treasure Island
This anchorage is close to home and offers nice shelter and great views of the new Bay Bridge. It's also a popular spot for raft-ups, but for now, sadly, we can't do raft-ups.
Angel Island
The mooring buoys are now open, and although it's a busy anchorage we love the island and the Central Bay location.
Sam's in Tiburon
Although their small dock is often crowded, the drinks are stiff and the appetizers are fantastic. As of now they offer takeout as well as outdoor seating on their Bayside deck.
Napa Valley Yacht Club
Located just outside Downtown Napa, this club offers great hospitality and a wonderful location. The guest dock is open, and they are currently offering takeout dinners on Fridays that can be enjoyed either on your boat or on their deck. The river has been dredged all the way, but if your mast is over 60 feet you can't transit the Imola Avenue bridge.
California Delta
Heading up the Delta, we love Korth's Pirate's Lair Marina, where San Mateo native Tom Tate is your friendly harbormaster. Their tiny café offers breakfast and lunch on weekends. Next door is Moore's Riverboat Restaurant, which has a large dock and open-air dining. Thursday is $4 burger night, and we make a habit of tying up there for cocktails and dinner when we are in the area.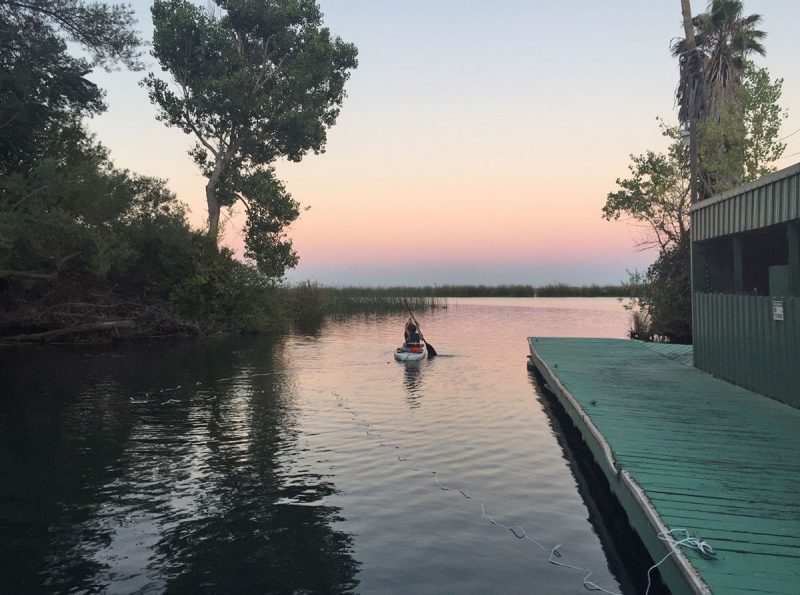 Other great boat-in spots with social-distance outdoor dining include Sugar Barge and The Rusty Porthole on Bethel Island, Giusti's in Walnut Grove, and Tiki Lagoon in the heart of the San Joaquin Delta.
But the best part of the Delta, to us, is to anchor in the shelter of an isolated tule island, relax on a float in the cool water, enjoy the great blue herons and snowy egrets fishing for their dinner at sunset, and perhaps see a family of playful river otters swim by. After a dinner of fresh-caught Delta crawdads, we spend the night listening to the sounds of the frogs and crickets and wake up to a beautiful sunrise garnished with a fresh morning breeze.
Receive emails when 'Lectronic Latitude is updated.
SUBSCRIBE