Exploring Northern California's Inland Delta Cruising Grounds
What are you doing with your 'pod' this summer? The Bay is often visited by pods of whales, and now, due to health concerns, it's suggested we all travel with just our family pod. We're hearing from more sailors who are expanding their local sailing explorations of the Bay Area, which includes our warm, sunny, close-to-home Delta cruising grounds.
With this in mind, we invited Don Durant of Club Nautique to share his insights on cruising the Delta in our current July issue: "Let's begin by eliminating the misconception that the Delta is too shallow for sailboats. We've been cruising in the Delta for decades, and Eureka!, our Jeanneau 49DS, draws more than 7 feet. So, with that myth set aside, let's plan a cruise! I had fond but fuzzy memories of Delta cruises when I was a kid in the '50s aboard my parents' Stephens cabin cruiser, so when I had a family of my own and our own sailboat, my wife Judy and I planned our first Delta cruise. My childhood experience was distant and I didn't know whom to ask for advice, but I was an experienced sailor and former submarine navigator so I figured, "How hard can it be?" It turned out not to be hard at all, but, as with any cruise, planning improves performance. What follows is a guide for an introductory cruise based on my experience and mistakes (yes, I've made plenty)…"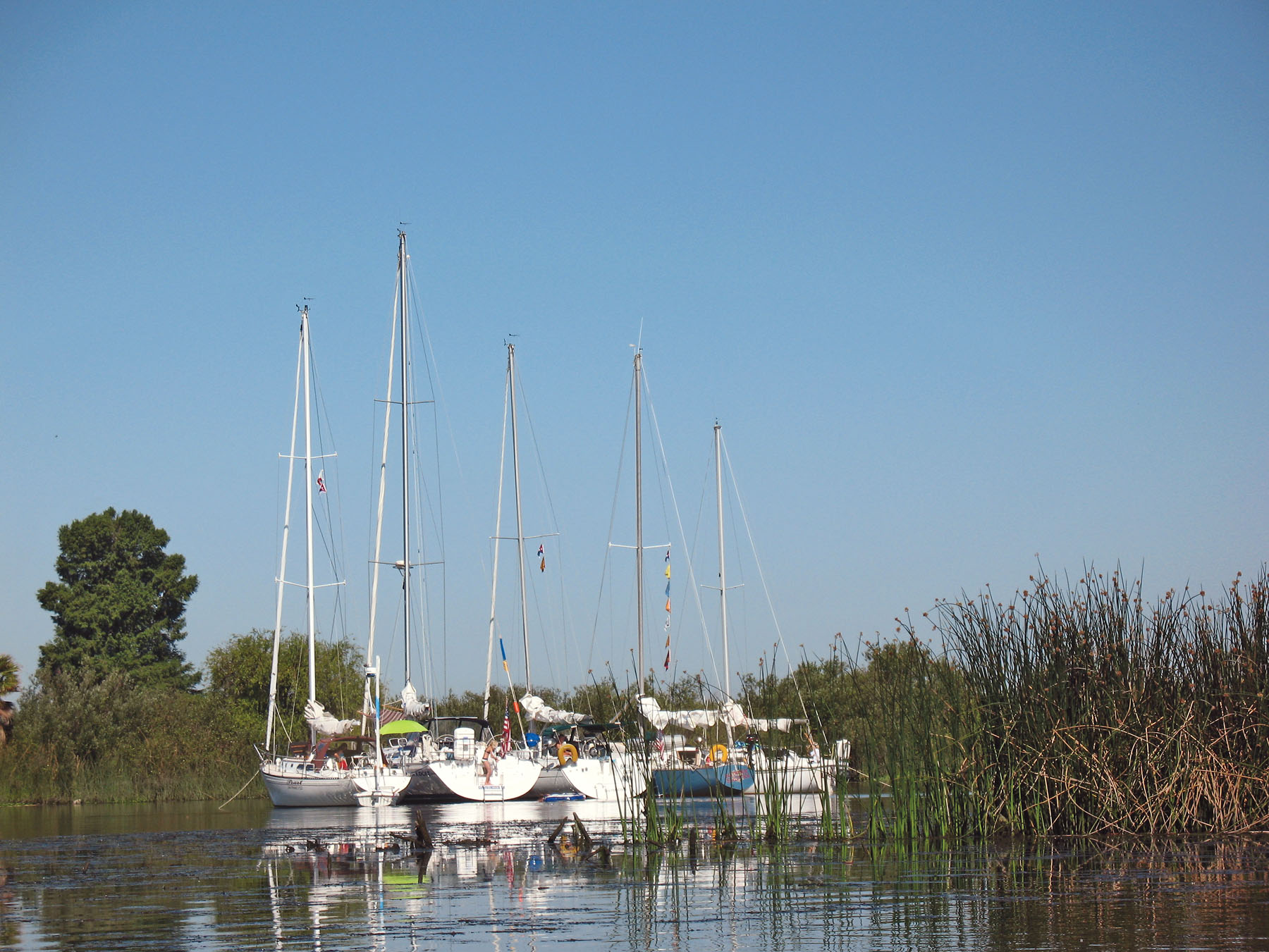 It's not far away and there's plenty for your pod to explore. You can do it on your own, with friends, and as part of the 12th annual Delta Doo Dah. Read the full story in the July World of Chartering.
Receive emails when 'Lectronic Latitude is updated.
SUBSCRIBE