Everyone's a Rock Star at the Baja Ha-Ha
As the start of the 27th Baja Ha-Ha draws ever closer, Ha-Ha veterans are getting excited and reminiscing about their experiences of the iconic rally. Rich Brazil sent us the following story about one of his favorite Ha-Ha memories.
After a rollicking, wind-filled second leg of the 2019 Baja Ha-Ha, it was rewarding to lead a group of first-time Ha-Ha sailboats into the dimly lit Bahia Santa Maria. After all, it was 2 a.m., everyone was exhausted from the two-day sail from Bahia de Tortuga (Turtle Bay), and who wouldn't want an escort (our fourth Ha-Ha) into their first-time-visited foreign bay? After dropping anchor in the tranquil bay, our amazing crew celebrated with customary tequila shots and beer before falling like flies into our bunks.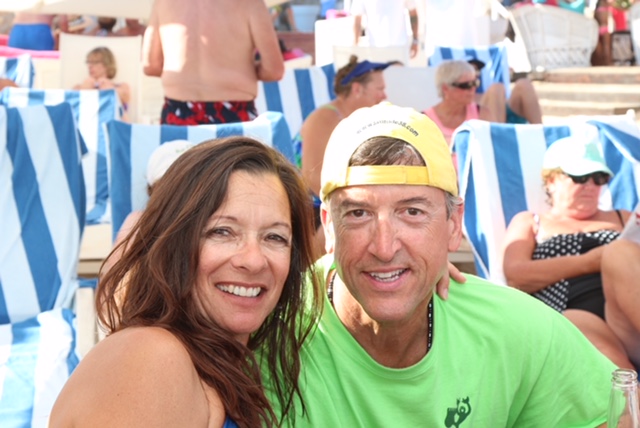 The next day we dinghied to the secluded beach, where we stretched our legs, marveled at the magnificent surroundings, and pinched ourselves repeatedly, chanting, "I can't believe we're here, I can't believe we're here."
I knew the afternoon/evening rock 'n' roll beach party would be the highlight of our stay in Santa Maria, and hailed the local panga driver on channel 16 in plenty of time to get a panga ride to the beach for our crew. The silted channel is best left to the locals, and after a few cervezas, not wise to be attempted after dark.
Once on the bluff overlooking the massive bay, I sauntered over to the band to say hello and was greeted with warm smiles. "Hola, Ricardo!" they chimed — recalling the previous year's Ha-Ha where I'd sat in on a few songs. "Vinny, mind if I sing again?" I questioned. "No problema, Amigo. Anytime," he warmly said.
The band instantly got the crowd dancing, and after the first set, I walked forward and asked Vinny to play a blues progression so I could ad-lib a tribute song to the amazing sailors who'd put so much energy, not to mention money, into this fantastic journey. The song came off without a hitch, and everyone joined in on the chorus. It was big fun.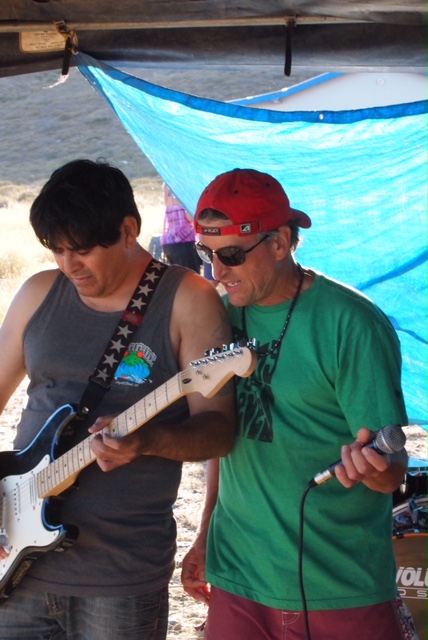 The fourth set started with Hotel California by the Eagles, which drew me to the stage once again to sing this iconic song. The sun was setting; the warm Baja California air filtered past the smiling faces as everyone belted out their best rendition of this famous song. I get goosebumps every time I think about this phenomenal trip.
The Baja Ha-Ha is a life-changing experience because you can check out, but you can never leave.
What's your best Ha-Ha memory? Or worst …? Tell us at [email protected].
Receive emails when 'Lectronic Latitude is updated.
SUBSCRIBE