Evening Racing on the Oakland-Alameda Estuary
"Encinal Yacht Club had their first Spring Twilight Race on April 9," writes photographer and EYC member Fred Fago. It was a cool evening for racing, with a steady breeze. "There was a lot of close racing as you can see in the photos."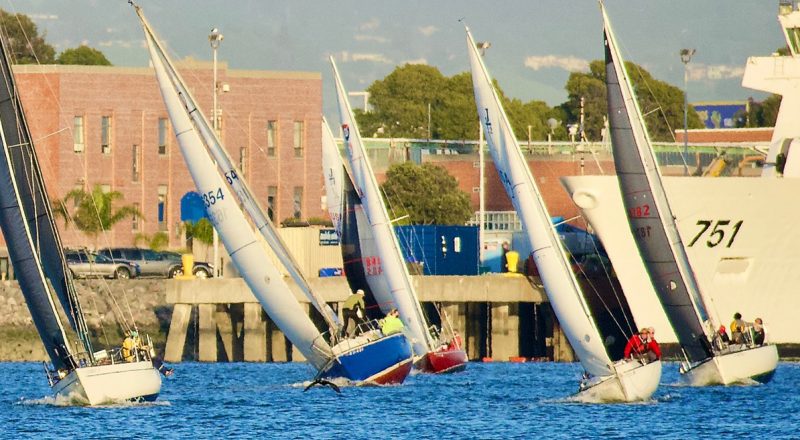 The Twilight Series offers a one-design non-spinnaker division for Express 37s, plus three spinnaker and one non-spinnaker PHRF divisions. The non-spinnaker option makes it easier to take along little kids and non-sailor guests safely.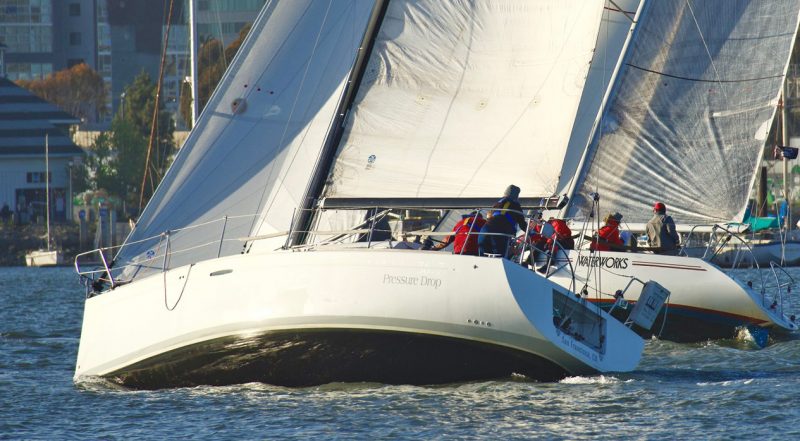 EYC's series alternates Fridays with Island YC's Island Nights, which kicks off this very evening.
But Fridays aren't the only option for Estuary weeknight racing. Oakland YC offers Wednesday night races. Their Sweet 16 Series will begin on April 28 and sail every Wednesday night through June 16. They'll take a summer vacation before resuming on July 7.
All three clubs are based in Alameda, though IYC is currently homeless. Their clubhouse in Alameda Marina fell victim to a big redevelopment project. EYC and OYC are neighbors in Pacific Marina, bordering on the southeastern edge of Marina Village.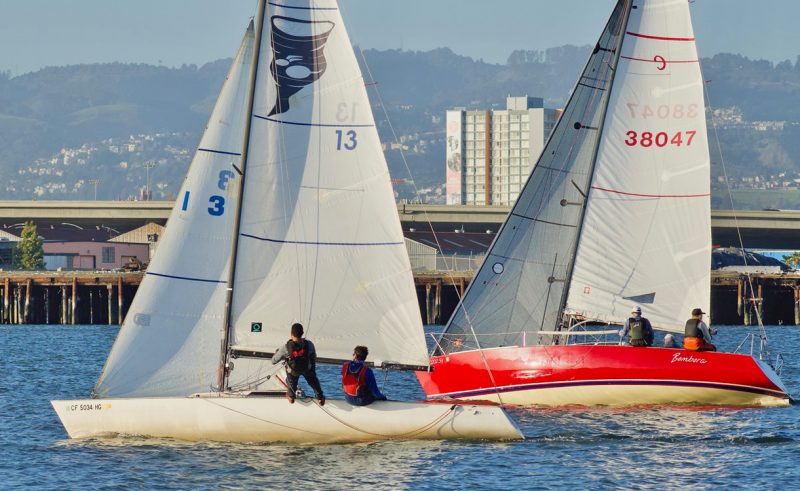 If you're new to Estuary racing, or just feel like maybe your competitors might know something you don't, you might want to tune in to Island YC's virtual Estuary Race Clinic on Monday, April 19, 7:15-8 p.m. Topics will include an overview of what makes sailing the Alameda Estuary unique, and how locals use the wind and currents to sail efficiently. A brief skipper's meeting for IYC's Sadie Hawkins Race for women skippers will precede the clinic at 7 p.m. The Sadie Hawkins itself will sail on Saturday, April 24.
For our own perspective on Estuary beer can racing, see the August 2015 issue of Latitude 38. For more beer can race series around Northern California, see our Calendar and click on the 'Beer Can Series' tab.
Receive emails when 'Lectronic Latitude is updated.
SUBSCRIBE