Elana Connor Singlehands to New Zealand
Elana Connor sailed out the Golden Gate in 2017, bound for Hawaii. Captain Conner's only crew was Jadzia Dax, her dog.
Yesterday, Connor posted on her Instagram that she'd just arrived in New Zealand — it was a long and critical leg along her current west-to-east circumnavigation.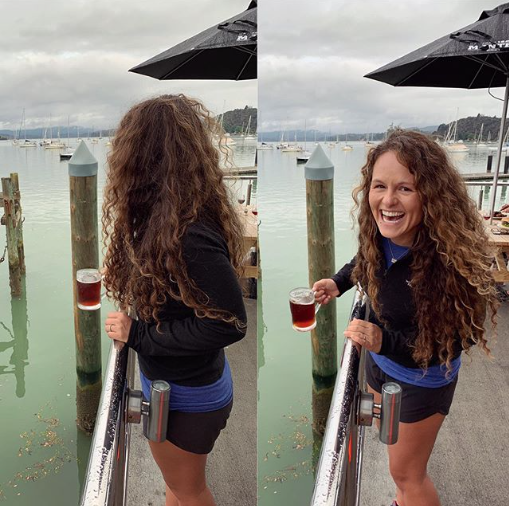 "I'm endlessly grateful for all the help and support many of you have given us so that we might arrive safely, especially after we lost our weather and email satellite capabilities shortly into the passage," Connor wrote on her Instagram. "Not to mention being becalmed for days, the engine breaking, the stove literally wearing through its gimbals and falling down; losing our boathook, canvas bucket, a dorade vent cover, and the only fish we caught.
"Windfola [Connor's Sabre 34] sprung new leaks, including from our freshwater tanks, and we had to heave-to to survive a nasty passing weather trough, but after all of that, on our 18th day, we arrived under sail in the moonlight to the peace and safety of the Bay of Islands. We've finally cleared in, and though I'm missing Zia (who has to remain in a far away quarantine facility for some time still), it's been amazing to reunite with old boat friends and never-yet-met-but-long-heard-of new boat friends. I'm looking forward to lots of quality time with our fellow bluewater sailors, fresh fruits & veggies, catching up with our loving supporters, and fixing all the broken things on board, but most of all, sweet sweet sleep."
We will have more on Elana Connor in February's Changes — specifically Cruise Notes. Stay tuned!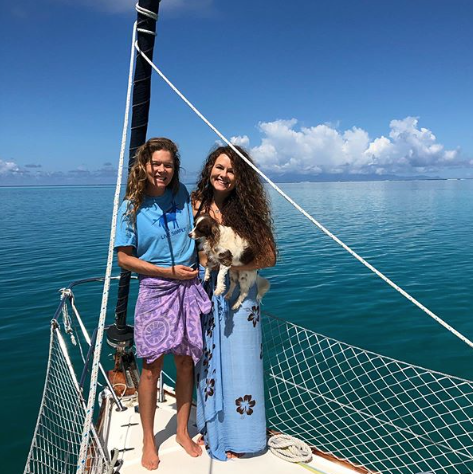 Receive emails when 'Lectronic Latitude is updated.
SUBSCRIBE