Dorian Levels Bahamas, Makes Landfall in North Carolina
Many Latitude 38 readers have cruised the Virgin Islands, chartered in the Abaco Islands, or sailed up the East Coast via the Intracoastal Waterway. All these typically alluring destinations have been or will be in the path of still-churning Hurricane Dorian, which just made landfall at Cape Hatteras, North Carolina as a Category 1 storm. Hurricanes build up their power traveling over warm water and exactly the kinds of places sailors like to frequent. The most devastating landfall was in the beautiful Abacos, where once-idyllic destinations like Hope Town were devastated by  steady 185 mile-per-hour winds.
As of this writing, at least 30 people in the Bahamas have died, along with four people in the southeastern US, according the the New York Times.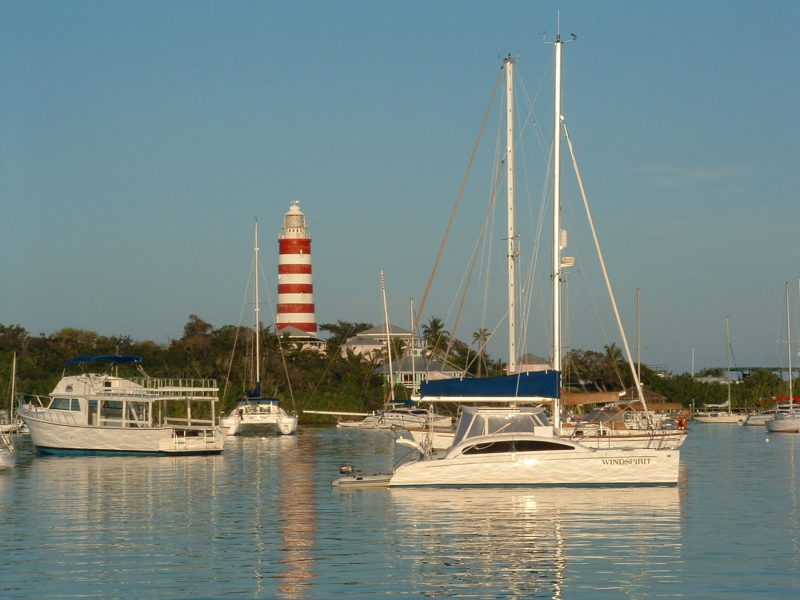 Latitude editor-at-large Andy Turpin actually wrote in from the midst of Hurricane Dorian in the Virgin Islands noting that, "Two years ago, on September 7, it was Category 5 Hurricane Irma roaring through the islands with a ravenous appetite for destruction, leaving countless homes in ruins, and hundreds of boats damaged or sunk. As the eye passed directly over Virgin Gorda, sustained winds were clocked at 185 mph, with gusts recorded well above 200. Locals there say not a single leaf was left on any bush or tree [satellite images showed the once-lush islands blasted brown and barren]. The neighboring American island of St. John was also devastated by Irma, then nine days later Hurricane Maria — also a Category 5 — followed a similar track through the archipelago, but focused the worst of its destructive power on Puerto Rico, with catastrophic results."
Andy will bring us an update on the recovery in the Virgin Islands in Monday's 'Lectronic.
Now it's Dorian leaving a similar trail of destruction in its wake. Yesterday and last night, the storm traveled northeast just off the coasts of South and North Carolina with less force than when it passed over Abaco, but still plenty of storm surge, rain and winds to wreak havoc. Charter companies Moorings, Sunsail and Dream Yachts all appear to have been able to move boats and charter guests out of the storm's track but, of course, many of their employees live there and may not have had that option, or were forced to stay and protect their homes.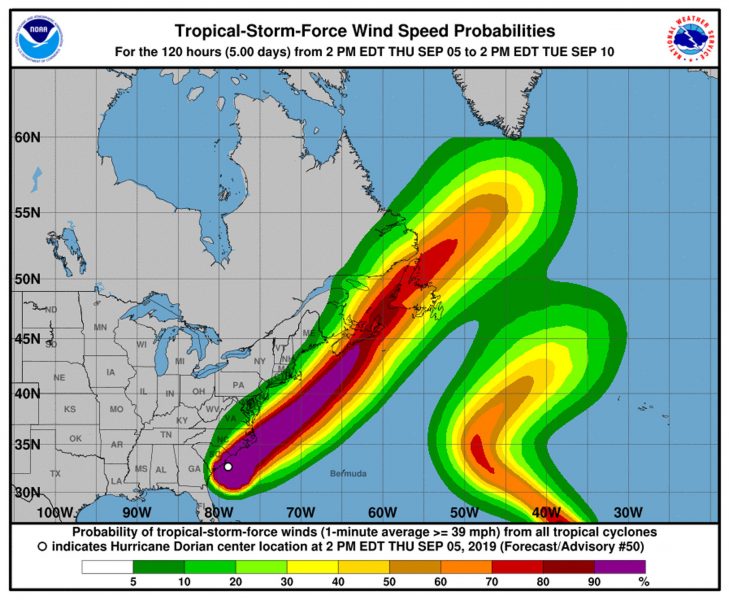 Right now, the Bahamas have suffered the worst from Dorian, and are in need of short-term relief efforts. The population, government and relief agencies are now assessing the damage and trying to manage with the completely disrupted infrastructure. We're sure they'll appreciate anyone's help and, as we know from Irma and Maria, the waters, reefs and bays will recover faster than the land facilities. That will create opportunities for self-sufficient sailors to bring what they can. Until then, we urge sailors to offer whatever help you can to the people attempting to recover from the wrath of Dorian. (The Red Cross has a site here.)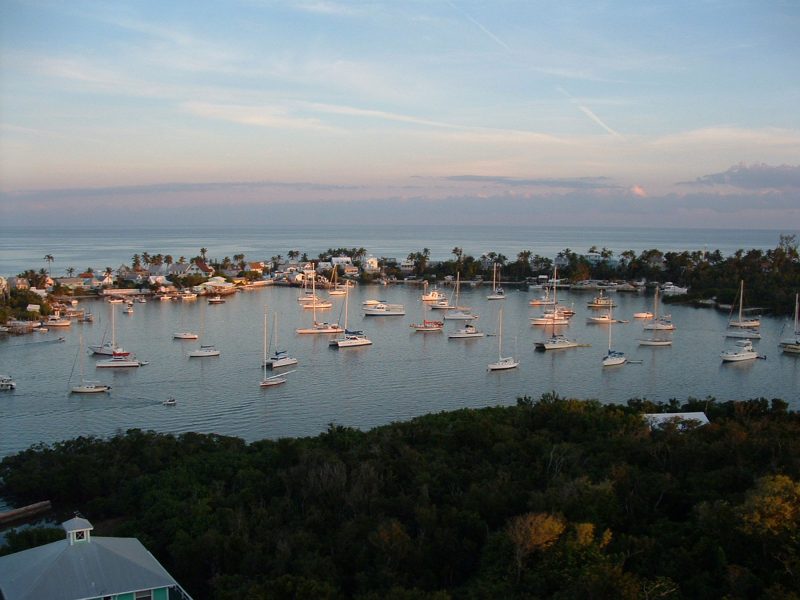 Remembering the pictures of the Bitter End Yacht Club in the BVI obliterated by Irma, we know that rebuilding comes slowly, but surely. Like the lighthouse in the aptly named Hope Town, the islands will return to their former glory. In the meantime, there's a long, slow recovery ahead.
Addendum: The American Sailing Association sent out an email with a couple of suggested charities which we want to pass along.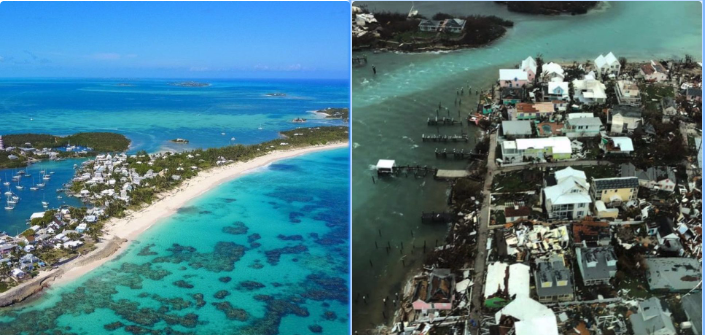 Donations can go to the Bahama Red Cross and the Hope Town Fire & Rescue. Someday they'll need your business to return but there are much more immediate needs right now.
Receive emails when 'Lectronic Latitude is updated.
SUBSCRIBE