Doing the Baja Ha-Ha in Bahia Santa Maria
When doing the Baja Ha-Ha, it's good to remember the observation of the ancient Greek philosopher Heraclitus, who said, "You cannot step into the same river twice …" In other words, the one constant is change.
In the first photo of Bahia Santa Maria, the second stop in the Baja Ha-Ha, you see the channel over the bar to the mangroves to the south side of the opening. You also see a second entrance of sorts just a little farther to the south. Probably not navigable by dinghy at the time of the photo.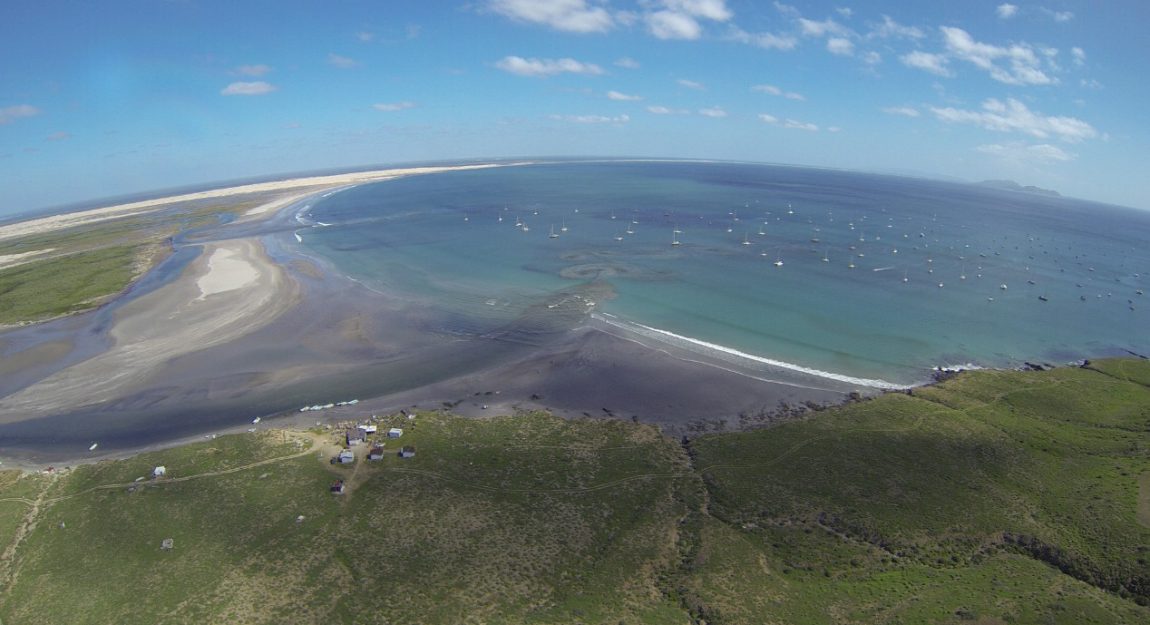 In many years the channel is on the north side of the opening, not the south side. And there is no second entrance. You always follow the lead of the panga fishermen. They know where the channel is. In the above photo, the surf is also quite small. Sometimes it's larger. And in 2009, it came up to well overhead all across the entrance. Seventy-two Ha-Ha'ers got to spend the night on the beach.
The second photo is of the surreal Ha-Ha party site at Bahia Santa Maria. Notice how green the hillside is. It's normally not like that, as brown is the official color of Baja. All the green means that a tropical storm or hurricane passed through a month or so before, dumping a ton of rain. But as Heraclitus said, things are never going to be exactly the way they used to be. Often that's a good thing.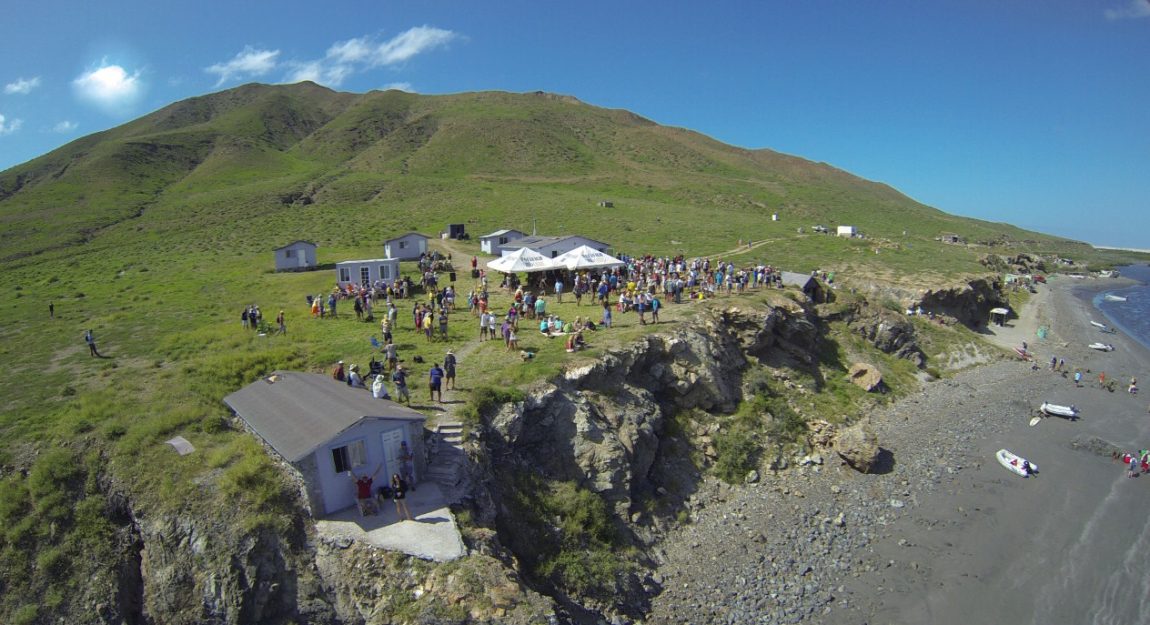 If you're interested in learning more about the Ha-Ha, the 750-mile cruisers rally from San Diego to Cabo San Lucas, with stops at Turtle Bay and Bahia Santa Maria, visit www.baja-ha.com.
We hope you'll join us.
Receive emails when 'Lectronic Latitude is updated.
SUBSCRIBE