December's Latitude 38 Magazine is Out Now
December is here, and along with it, the 12th 2020 issue of Latitude 38 magazine. What a year it's been! We won't even mention all the unusual events that have occurred this year, locally and around the world. But we will mention that it's been fantastic to be able to continue sharing the world of sailing with you. We get oodles of pleasure out of bringing you sailing stories and snippets from near and far, and we get oodles of pleasure from hearing from you, our readers, about your sailing adventures, both on and off the dock. So to all of you, thank you! Thank you for being there and for being our inspiration for putting together this awesome magazine every month.
Here's a preview of what's inside the December issue ….
2020 Nada Ha-Ha — A Rally To Remember
The goals of the Nada Ha-Ha were few: group camaraderie and safety while avoiding contact with the locals. We provisioned with enough food and fuel for the entire trip. Plus, we sorted, rinsed and carried all of our trash to Cabo. Beyond that, skippers and crews were responsible for sailing their own boats. This was the first substantial offshore cruise for many entrants and their introduction to offshore cruising.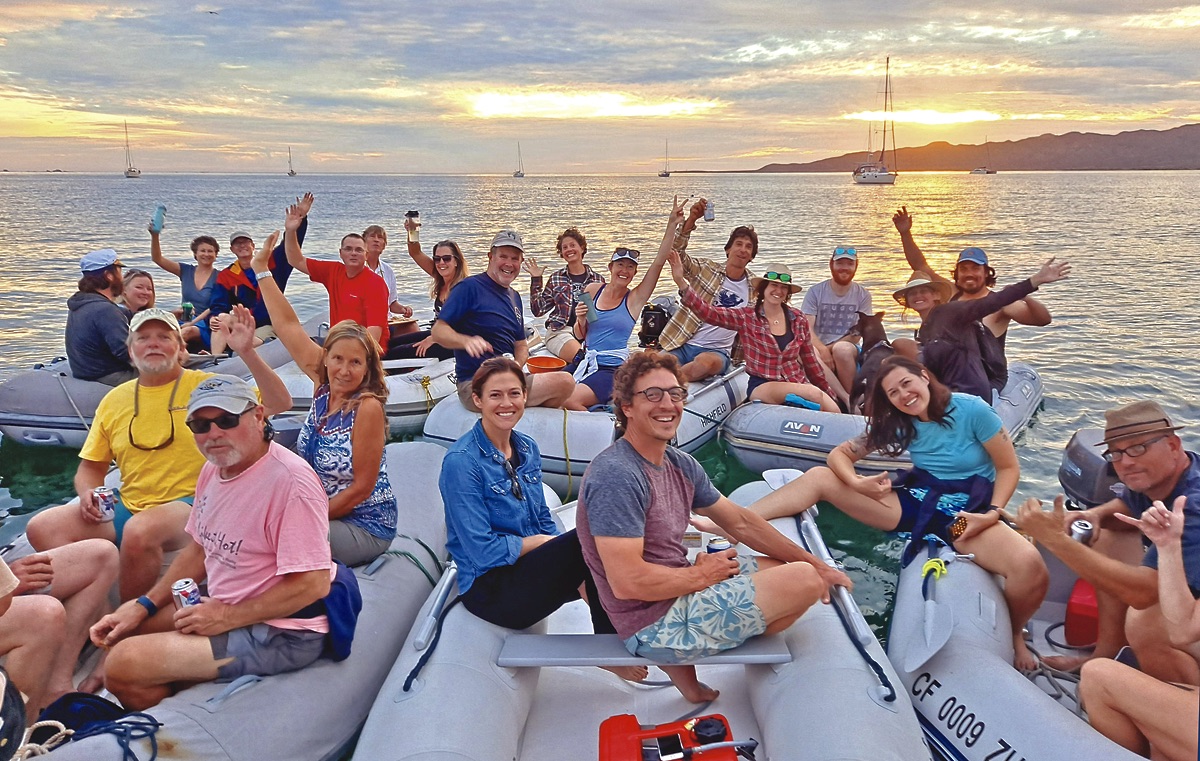 Shipwrecked — A Surf Trip That Became a Lesson in Survival
It was dark, but the water was relatively warm. We swam for about 40 minutes, though it seemed like an eternity until we found the reef and waded onto shore. It was like something out of the movies — literally dragging ourselves onto the shore. Our clothes and shoes were completely drenched and weighed us down as we pulled ourselves out of the water and onto the sand. We were cold and terrified.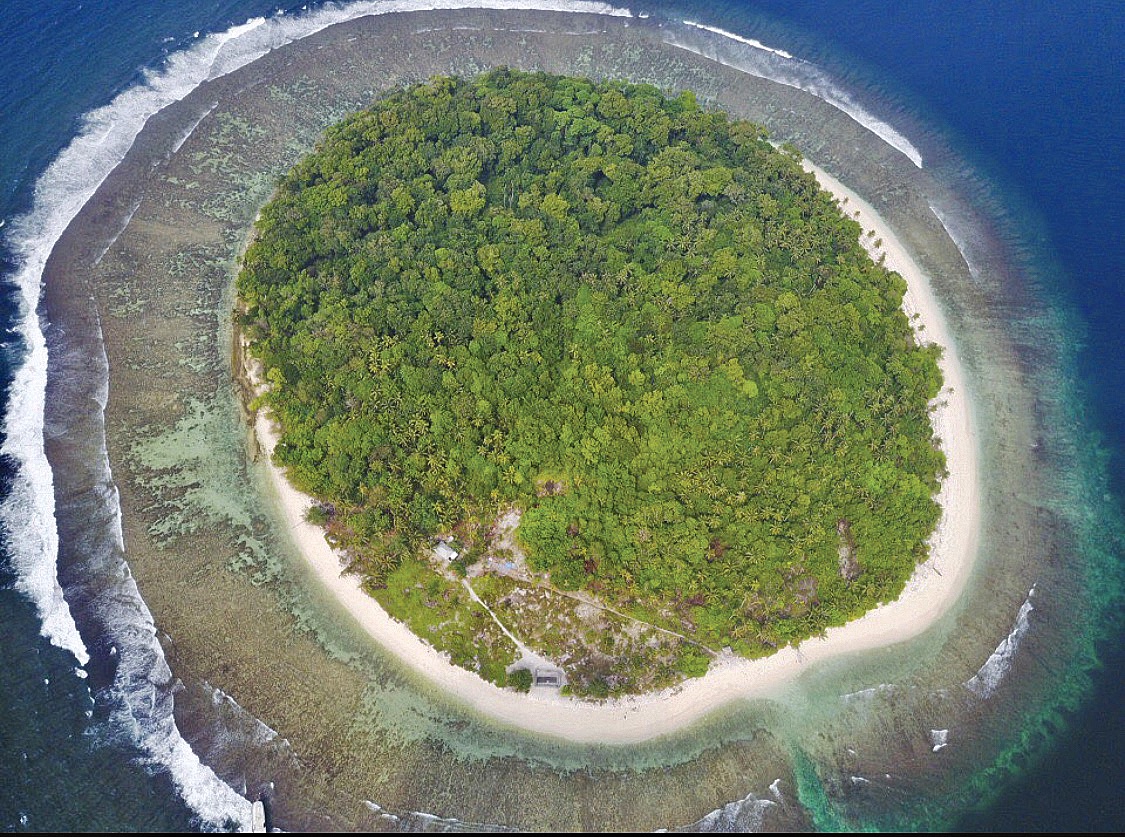 A Blessing in Disguise
Our dreams of a nonstop bash up to Washington were dashed on day four when a long day of big waves and heaving-to south of Cape Blanco, Oregon, caused our steering cable to fray badly, so we fell off and down to the small town of Brookings, Oregon.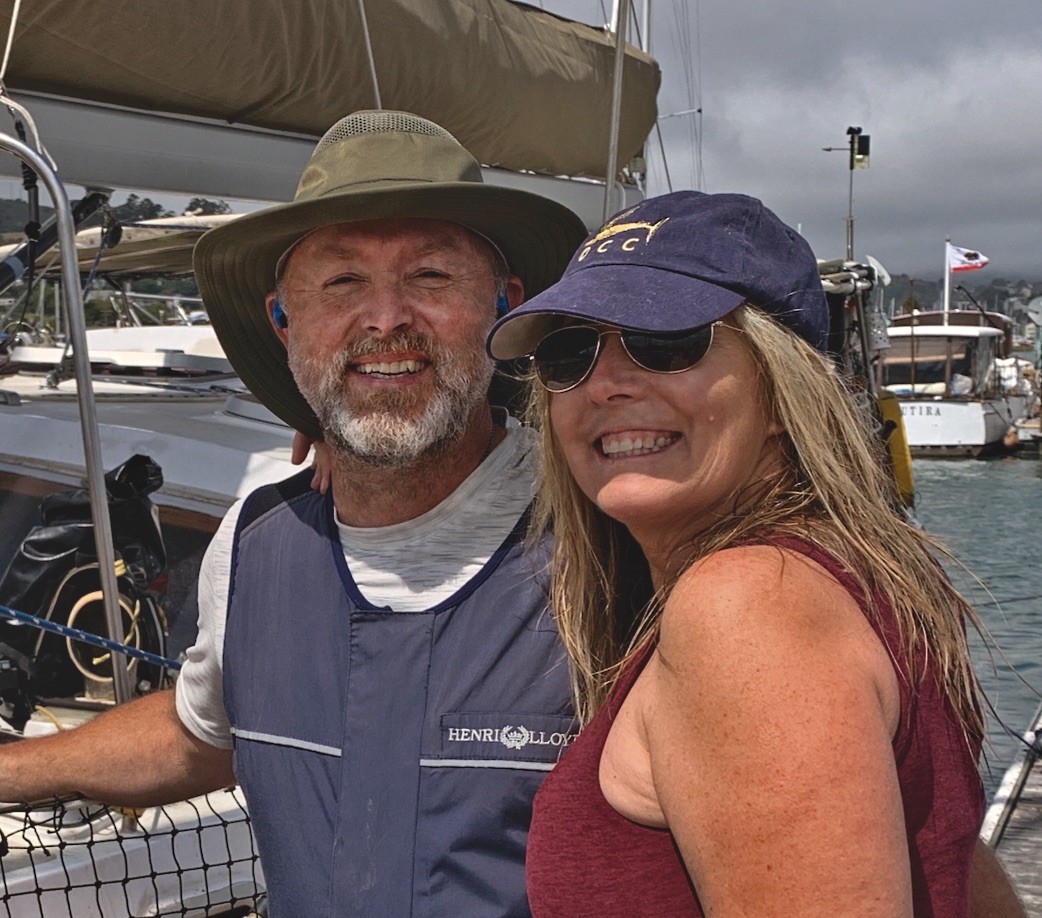 Letters: Sailing Needed to Become a Central Part of My Life; Scheduling Concerns with the City; Max Ebb Minds the Gap
Max Ebb: By the Rules — A Racing Rules Quiz
Season Champions Part 1
TISC's Carisa Harris Adamson Envisions the Future
Sightings: 'America's Cup Preview'; 'A Spinnaker for You — Capt. Midnight's Tips'; and more
World of Chartering: 'Finding Lupe'
Racing Sheet: 'SSS Vallejo 1-2 Becomes the Vallejo One and None'
Loose Lips, in which we announce November's Caption Contest(!) winner; and the sailboat owners' and buyers' bible, Classy Classifieds
Read online, or grab your copy from your nearest distributor. Not sure where that is? Check our directory here to find your nearest outlet.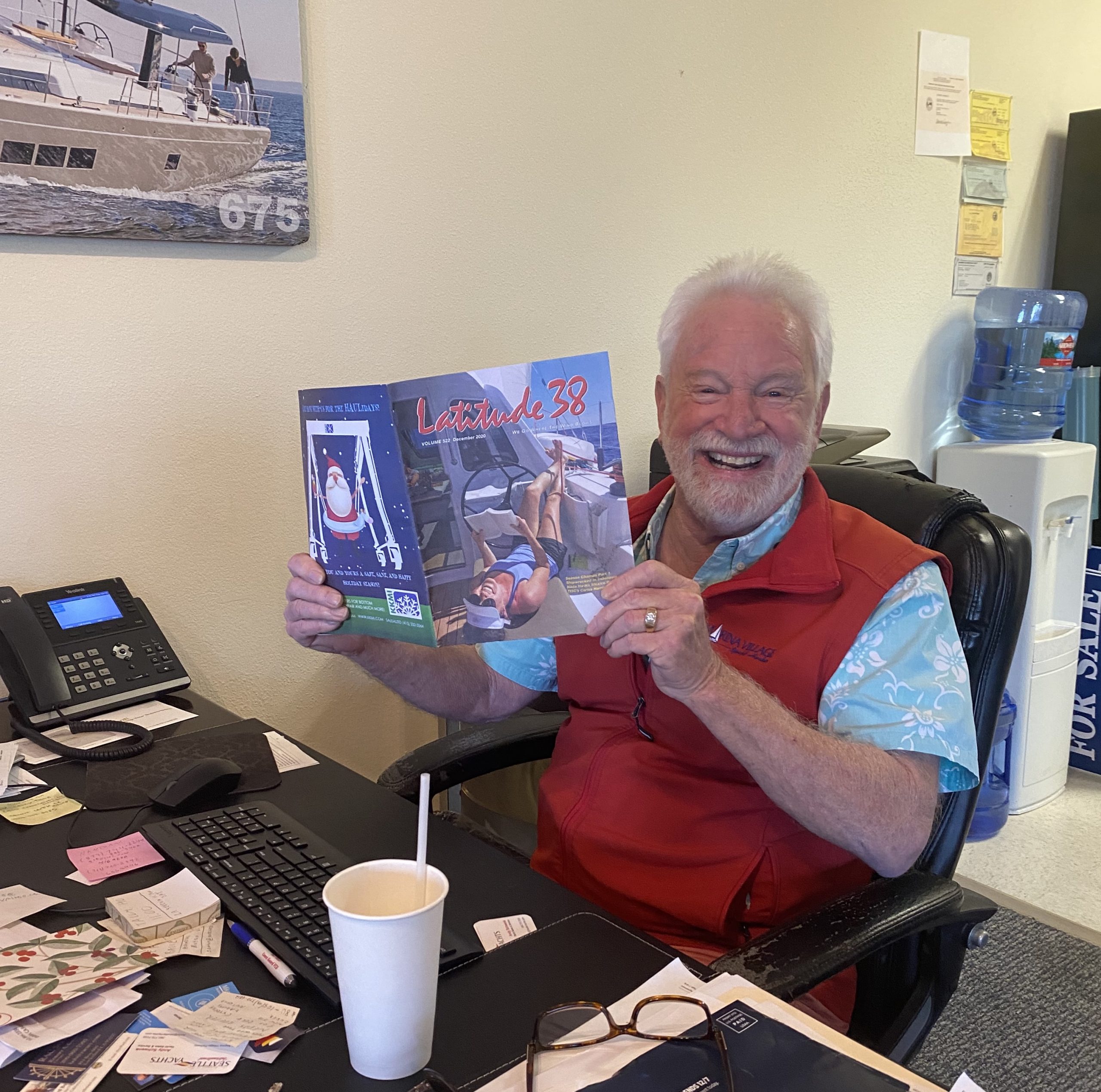 Receive emails when 'Lectronic Latitude is updated.
SUBSCRIBE