December Midwinter Series Preview
As far as yacht racing goes in Northern California, December is the quietest month of the year. We suspect this has more to do with how busy everyone is during the holiday season than it does the weather.
Midwinter Racing Series
A couple of clubs will join the long list of Midwinter Series in December. The first of these will be Richmond Yacht Club's Small Boat Midwinters, debuting on Sunday, December 4. The series offers "Four fun Sundays of racing on three courses on the Richmond Riviera for monohull centerboard boats, Wylie Wabbits, Ultimate 20s, International 110s and Mercurys. Classes with five or more boats will receive their own start. Open classes with time-on-time scoring for all other boats. Trophies for skipper and crew. First time racing a dinghy? No problem — friendly race committee, easy SIs [sailing instructions], light wind and flat water. What more could you ask for?"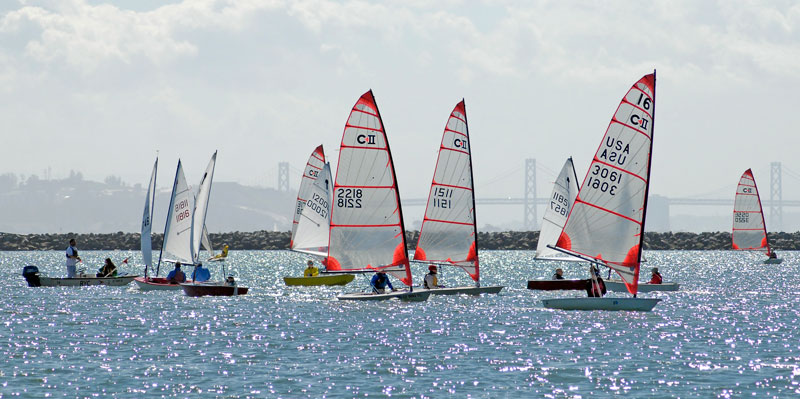 Entries so far include Bytes, Day Sailers, El Toros, International 14s, Lasers, RS Aeros and Teras, Snipes, Thistles, Sunfish, Melges 14s and the above-mentioned Wabbits, U20s, I-110s and Mercs. The series will continue on the first Sunday of each month through March, except that the January races will be held on the 8th — not on New Year's Day!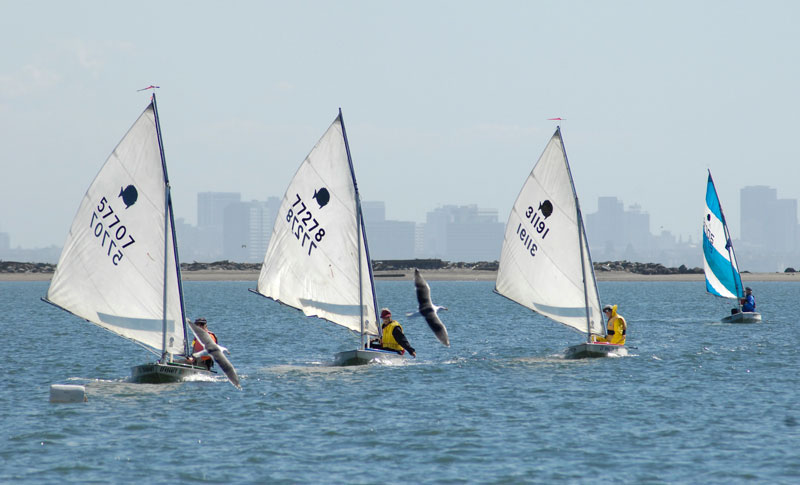 Lake Merritt Sailing Club in downtown Oakland will start their Robinson Memorial Midwinters on Saturday, December 10. The January race day will be on Sunday the 15th, then the series will continue on Saturday, February 11, and Sunday, March 12. These Midwinters generally attract Sunfish and El Toros, but LMSC will give class starts for classes with three or more boats. The little club doesn't have a website; call the commodore, Denis Hazlewood, at (707) 338-6955 for more info.
Many other Midwinter Series started in November; we previewed those last month, but it's not too late to enter the remaining races. Additional series begin in January — we'll delve into at those in a future 'Lectronic Latitude post. For much more, please see our monthly Calendar, out in the December issue today or online here.
Receive emails when 'Lectronic Latitude is updated.
SUBSCRIBE