Cruising Northern California — The Bay Area and Beyond
Last month we asked Latitude readers to share their favorite Northern California cruising grounds. In the June issue we explore their favorite getaways.
Here at latitude 37.77°, our reputation is that there aren't many places to cruise outside the Bay. Well, yes and no. Compared with other parts of the country and world, there aren't a ton of places to cruise or harbor-hop along the long, windswept coast of Northern California. The weather windows can be small (but predictable), the summer sea breezes can be stiff, and fog and cold air famously can define NorCal summers.
Still, we direct you to the map on the next page highlighting more than 10 cruising destinations, all within a day's sail of the Central Bay. It's out there if you want it.
Southern California has the Channel Islands and, by contrast to the north, more reasonable weather. (Exceptions abound, of course.) The East Coast has an infinitely craggy coast dense with charming, historical towns with new dinghy docks and shoreside facilities. There's also a giant Intracoastal Waterway stretching along much of the Eastern Seaboard, so that cruisers can cruise without setting foot in the ocean.
Fret not, Northern California sailor. Just as sailing San Francisco's challenging conditions produces outstanding mariners, so too can venturing beyond that Gate produce excellent, well-prepared cruisers. Northern California cruising offers sailors a little bit of everything.
Just a few hours to the north of the hustle and bustle of San Francisco lies Drake's Bay. White cliffs sweep in a gentle, sandy crescent to create a well-protected bay offering an abundance of nature, as if you'd traveled back in time to pre-European California. Just a few hours to the south lies the town of Half Moon Bay with its well-protected anchorage. A little farther south, and you can grab a slip in Santa Cruz Harbor, where it's about a 30-minute walk to the carnival-like boardwalk.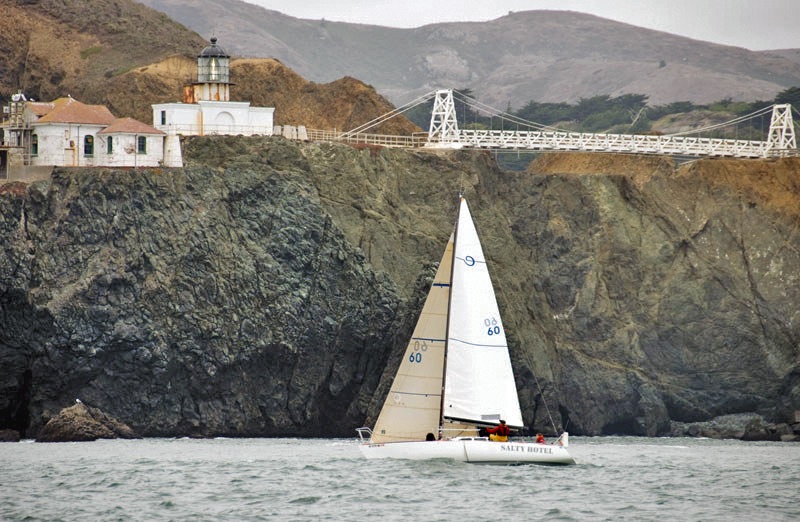 Looking for more nature? Just keep going south to Moss Landing, and be sure to bring your kayak or paddleboard to explore Elkhorn Slough. A little farther south still lies Monterey, with all the swimming, diving, paddling, sailing and shoreside strolling that you can handle.
You don't have to leave the Bay at all to experience California's richest cruising grounds: the Delta, which also offers a mix of nature and charming towns to explore. There are numerous spots around the Central Bay itself, as well, that offer excellent anchorages tucked into the Bay's many nooks and crannies. Where will you sail?
Read on to discover some places you might have missed, at Latitude38.com.
Receive emails when 'Lectronic Latitude is updated.
SUBSCRIBE