Chartered Bavaria 50 Used in Bombing of Nord Stream Pipeline?
This was not your average summer sailing charter vacation. There's still lots of mystery surrounding the allegations, but, as reported in The Guardian and many news sources, a chartered Bavaria 50 named Andromeda was possibly used to plant the explosives that ruptured the Nord Stream gas pipeline running from Russia to Germany last September 26. The reports say six guests chartered the boat from its homeport in Rostock, Germany, for about a month on the Baltic Sea. The boat headed off to Denmark.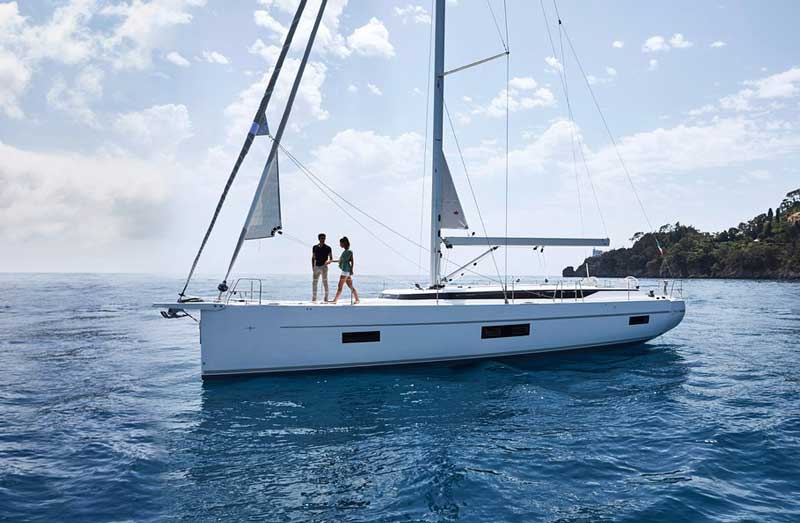 There are many doubts about the theory since it would have been a major challenge to pull it off from the deck of a 50-ft sailboat. The water depth where the explosion occurred was about 260 feet, making it extremely difficult to dive without a decompression chamber. It is also estimated they would have had to bring about 4,500 pounds of explosives aboard to create such a large, damaging explosion. The charter guests have not been found, but it's said that some presented Ukrainian passports before walking down the docks dressed like "normal sailors" and provisioning the boat with groceries.
As the investigation continues, the theories include this charter's being a "false flag" operation, possibly for Russia, and the boat's possibly meeting up with other boats that were part of the plot. There is remaining uncertainty about what country or countries might have been involved, and questions about why a 50-ft recreational sailboat would have been used for a major act of international terrorism.
It wasn't all that long ago that all the battles by the Vikings and others on the Baltic Sea were waged from sailing ships, but none were likely as comfortable as a Bavaria 50. It may be a while before this mystery is solved, but a month chartering aboard a Bavaria 50 in September must be one of the best ways these sailors could have served their mystery country.
Receive emails when 'Lectronic Latitude is updated.
SUBSCRIBE