Catching Up with 11th Hour Racing
Just a couple of weeks after officially announcing their campaign for the next Ocean Race (formerly known as the Volvo Ocean Race), the American-led 11th Hour Racing Team has claimed a podium finish in the ultra-competitive Défi Azimut off the coast of France. A 48-hour pre-Transat Jacques Vabre tune-up, the Défi Azimut recently pitted 20 top IMOCA 60 teams against one another for a short coastal race and organized speed runs before embarking on a 500-mile offshore race. 11th Hour Team co-founder Charlie Enright teamed up with legendary French sailor Pascal Bidégorry and media man Martin Keruzoré in their new-to-them IMOCA 60 11th Hour, formerly Alex Thomson's Hugo Boss, which finished second in the last Vendée Globe.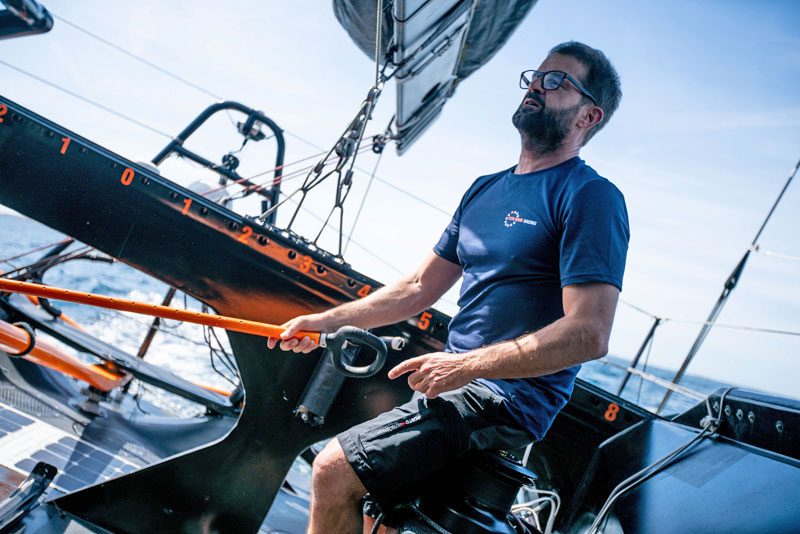 Sailing on a fast broad reach in 20 knots of breeze for much of the early stages of the race, the team ran in second place until the leeward turning mark. Close pursuers Kevin Escoffier and Nicolas Lunven onboard PRB were able to slip by on the long beat home. Consistently out front and repeating their win from the Rolex Fastnet were Jérémie Beyou and Christopher Pratt on the oftentimes fully-foiling Charal, consistently the most airborne boat of the IMOCA fleet, and one that was able to sustain 32 knots of boat speed in the speed runs.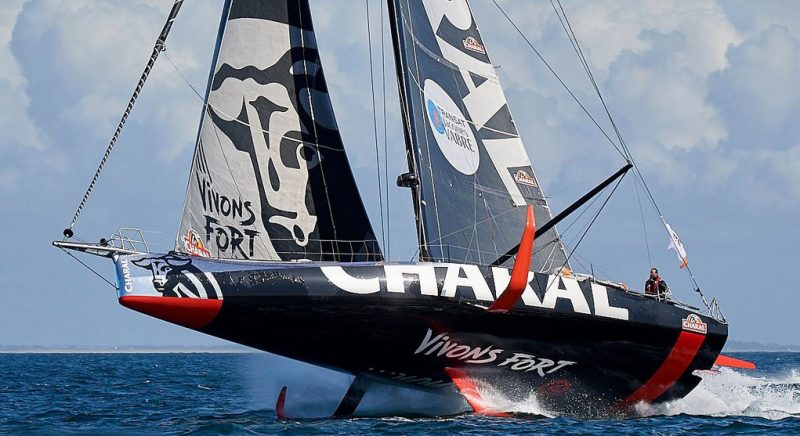 While team co-founder and co-skipper Charlie Enright of Newport, Rhode Island, was sailing in the Défi Azimut, the team's other co-founder and co-skipper, Mark Towill of Kaneohe, Hawai'i, was attending the Ocean Race Summit in Genoa, Italy, to discuss sustainability measures and technologies that will be implemented by the team in the next Ocean Race. The summit largely focused on sustainability and innovation. It took place during a week of massive global protests and strikes calling for climate action. Core values of sustainability, ocean and environmental health, innovation and the need for urgent climate action define what 11th Hour Racing is all about.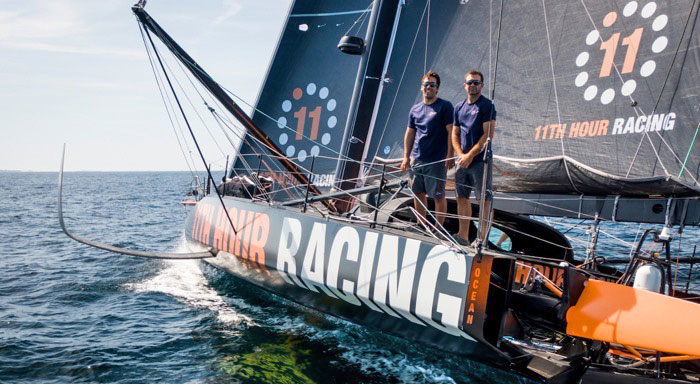 Officially the next 'American' team in the next (ex-)'Volvo', 11th Hour has brought in many other talented Americans. These include the Bay Area's own Bill Erkelens as chief operating officer. Erkelens has been part of the team since the original Alvimedica days of 2014-15. He brings a wealth of experience to the group in a game that rewards just that.
While the team may be an American-led effort, they have not hesitated to go beyond these borders to recruit talent. As well as teaming up with Frenchman Pascal Bidégorry in the team's early IMOCA races, they have also formed a strategic partnership with Mer Concept, the sailing and sports consultancy firm owned by record-setting French sailor and Vendée Globe champion François Gabart. With a good source of funding, top personnel and an all-new boat to be constructed before the next Ocean Race, 11th Hour Racing is proving to be one of the early favorites in the revamped around-the-world 'Ocean Race'.
Receive emails when 'Lectronic Latitude is updated.
SUBSCRIBE