California Sailors Now Ocean Warriors
You never know where you'll end up after you start sailing in small boats on the California coast. This week, two separate events hosted by California small-boat sailors — who have moved on to make a big difference on the oceans — are in town to share their stories with the Bay Area.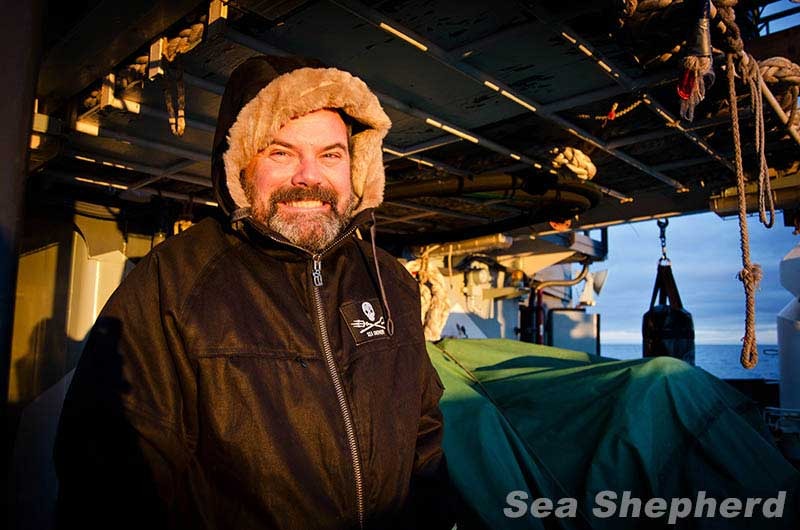 Captain Adam Meyerson was born in San Francisco and grew up sailing El Toros and Lasers on Tomales Bay. Since then, he's covered thousands of miles on missions for Sea Shepherd Conservation Society. This Thursday, August the 23rd, Captain Meyerson will be at the Cowell Theater in Fort Mason with the International Ocean Film Festival for a screening of Chasing the Thunder, a high-seas documentary about the Sea Shepherd's epic 110-day, 10,000-mile chase of the Thunder, considered the world's most notorious poaching vessel. (The New York Times also had a reporter on board the Bob Barker during the chase.)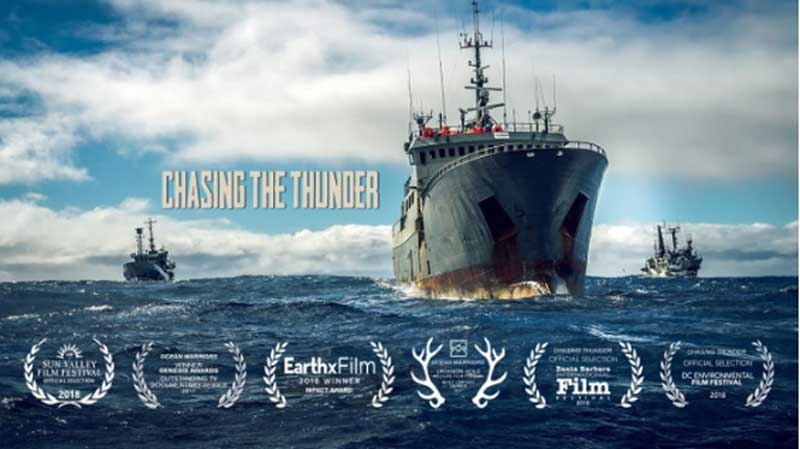 Two other sailors from Southern California will also be arriving in San Francisco Bay from Vancouver this week aboard the 72-ft aluminum Sea Dragon as part of the Pangaea Exploration mission, which works to "actively strengthen the health of marine life through exploration, conservation and education work." Eric Loss and Shanley McEntee have been with Pangaea Exploration since 2012. Eric grew up in Laguna Beach, where he sailed dinghies, raced CFJs, Larks, and 420s, and taught sailing to kids in Dana Point. Shanley grew up surfing and swimming in Del Mar, then learned to sail after college. Throughout her youth, she worked with the Surfrider Foundation to protect California's coast.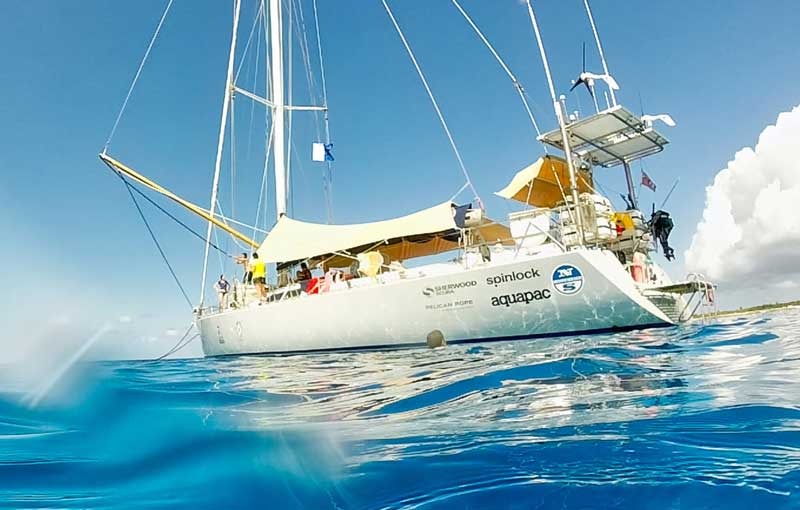 Current Sausalito resident and former Sea Dragon crew member Katie Jewett is on the sail south from Vancouver now and let us know the boat will be at the Army Corps of Engineers Dock in Sausalito and open for tours Friday August 24 at 4 and 6:30 p.m. and on Sunday August 26 at 10:30 a.m. and 2:30 p.m. Both Eric and Shanley have extensive experience working with scientific and nonprofit research groups, and have thousands of ocean sailing miles under their belts, including the Caribbean, throughout the Atlantic, and into the Arctic Circle aboard their own Pouvreau 42 Cutter, Fleur Australe.

It's not surprising that those who grow up enjoying sailing and surfing in California go on to find ways to preserve and protect it. This week gives us all an opportunity to learn more from people who've found a way to combine their love of the sea and sailing with making positive contributions to a sustainable planet.
Receive emails when 'Lectronic Latitude is updated.
SUBSCRIBE