Roll Out the Beer Can Racing in Brisbane
That's the Brisbane in California, not the one in Australia!
Brisbane is a cute little city nestled up against the flank of San Bruno Mountain between San Francisco and South San Francisco on the Bay side of the Peninsula. Across Hwy. 101 lies Sierra Point, home of the Brisbane Marina and Sierra Point Yacht Club. The wind is brisk here, and hardy (hearty?) sailors take full advantage. SPYC's treasurer, Lee Panza, reports:
"Sierra Point Yacht Club's Beer Can Racing Program begins our 2023 season. We'd like to invite you down here to enjoy racing in T-shirts and shorts in the balmy southern arm of San Francisco Bay. Well, OK, I lied. It's not balmy. In fact, it's usually only a few degrees warmer than the Central Bay. But at least the sun is always shining, so it seems warmer. We still get the same powerful afternoon winds, making for some exciting racing (most of the time). But occasionally it actually is balmy, with barely enough breeze to push the boats around. We've never had to cancel a race for inadequate wind, and only a few times for too much.
"Our races are held each Tuesday evening from early May until the end of August. There are two divisions (the break is at PHRF 160) with the slower boats starting at 6 p.m., the faster boats 15 minutes later. The courses are generally down and back (with sometimes a reaching leg in between) ranging from about 4 to 7 miles in length. Elapsed times generally range from about an hour to about an hour and a half. Afterward, we enjoy swapping tales over burgers and beers."
The Series Kicked Off on May 2
After last week's race on May 2, Lee added: "Despite the stormy clouds all around us, we had our own little beam of sunshine for Sierra Point Yacht Club's inaugural beer can race of our 2023 season!"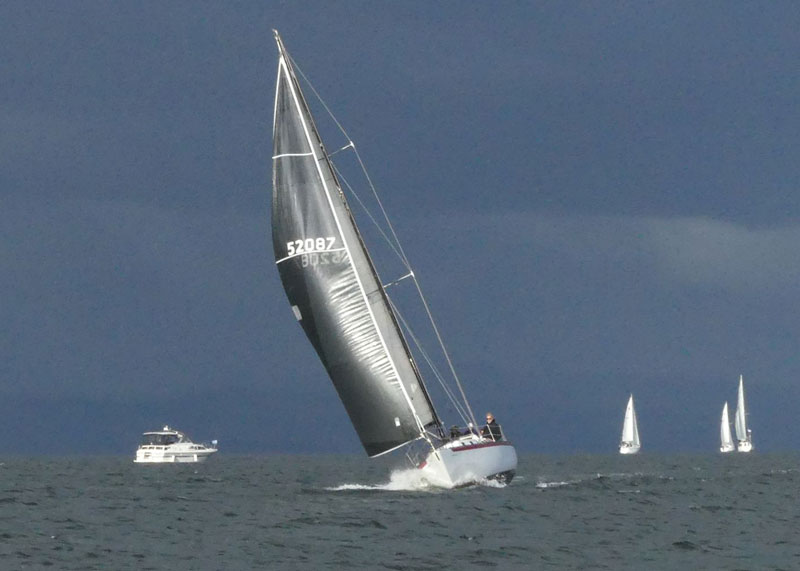 "Well, OK, I lied again. My bad. That was just a brief 'sucker hole'. We almost cancelled this race due to the lack of wind and the rain threatening to return."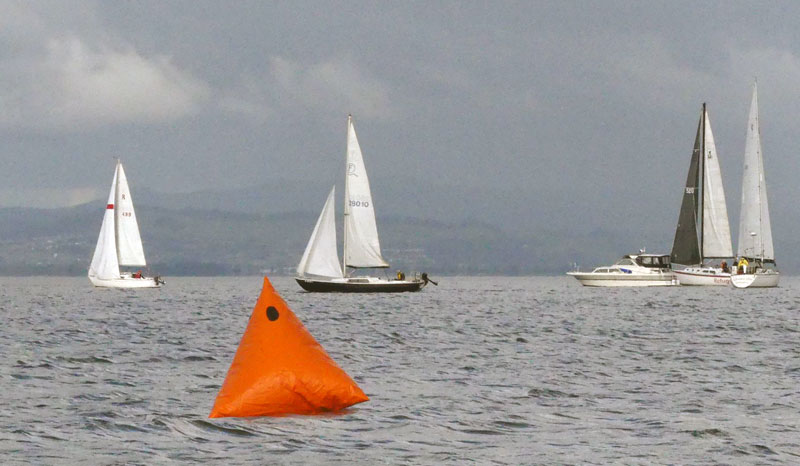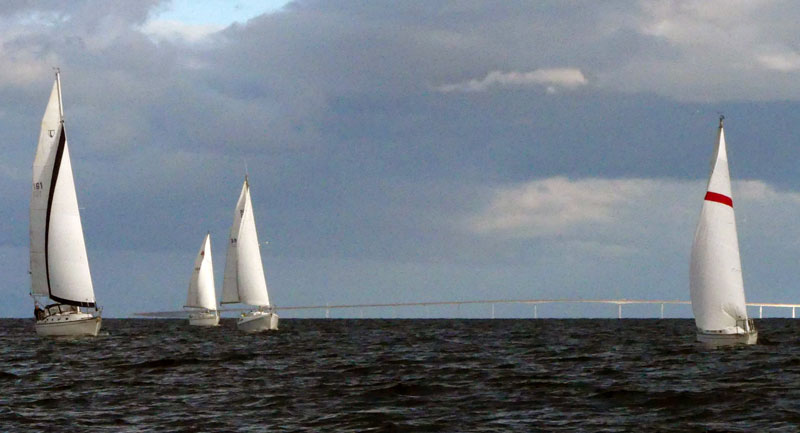 "We'd surely appreciate a mention in Latitude to invite some casual racers from other clubs to come down here to join us. For more info, contact our race committee at [email protected]."
See more of Lee's photos at
https://panza.smugmug.com/MYSAILBOAT/Sierra-Point-Yacht-Club-Beer-Can-Races.
Receive emails when 'Lectronic Latitude is updated.
SUBSCRIBE