Bay Area Sailors #OptSailing and Outdoors for Blue Friday
Winter sailing is awesome. And long weekends make it even better. Last week's four-day Thanksgiving break gave Americans the opportunity to be grateful before turning to the country's most self-indulgent holiday, Black Friday. Though that's not true for all. REI was a trendsetter when it closed for Black Friday and suggested members #optoutside. And many sailors, in the warmer climes, decided to join in and #optsailing. Black Friday suddenly became Blue Friday. For the Bay Area the returning drought fears also meant four perfect days for sailing.
There were lots of boats out over the four-day weekend enjoying flat water, gentle breezes and warm air. We sailed on Thursday and Sunday. The Sunday sail was a complete miscalculation when the turkey stuffing went to our head and we got to the boat thinking we were joining a CYC club race, only to find out it had happened the day before. As it turned out there wasn't enough breeze to get everyone around the course to finish anyway, and we were lucky to have a fine day for sailing.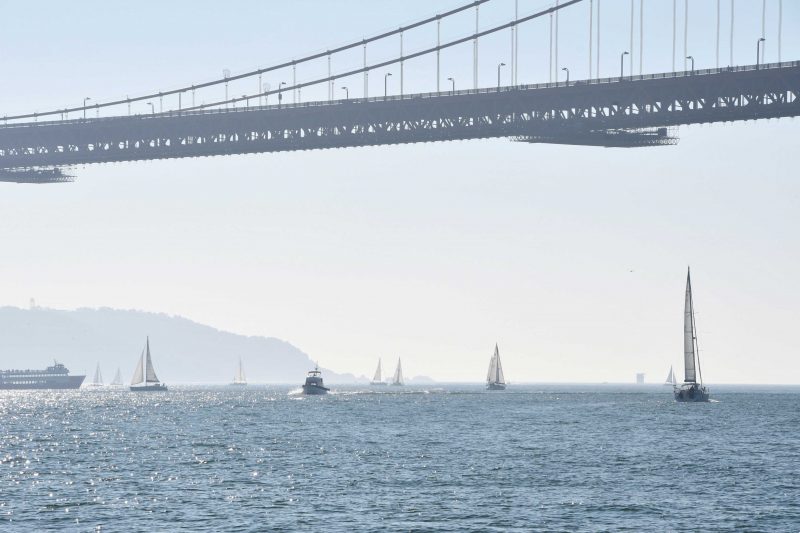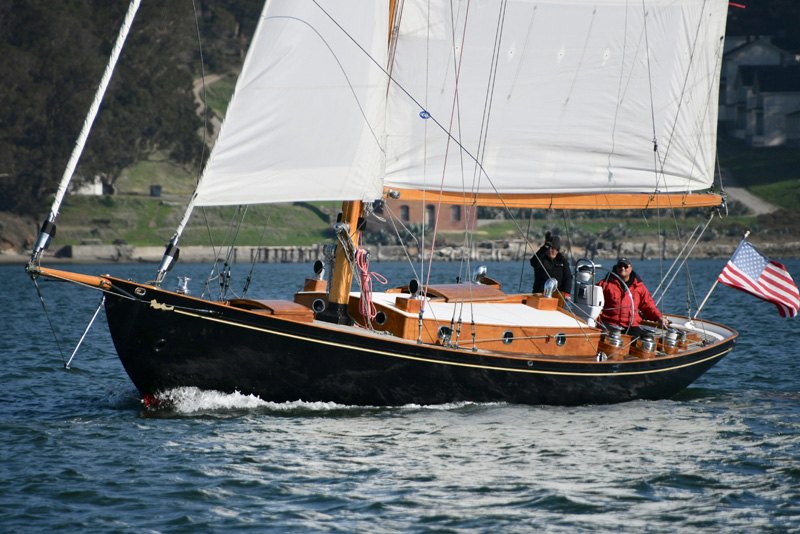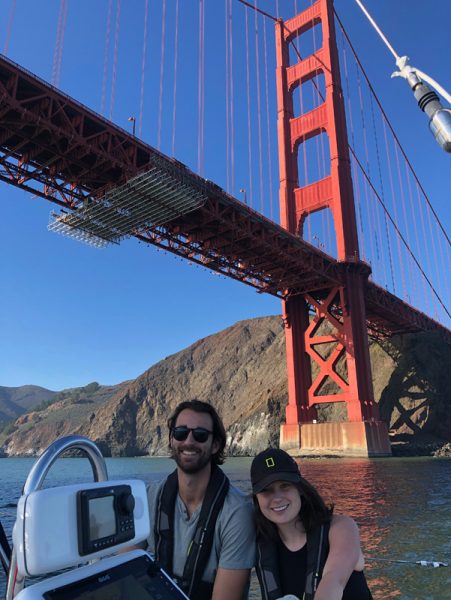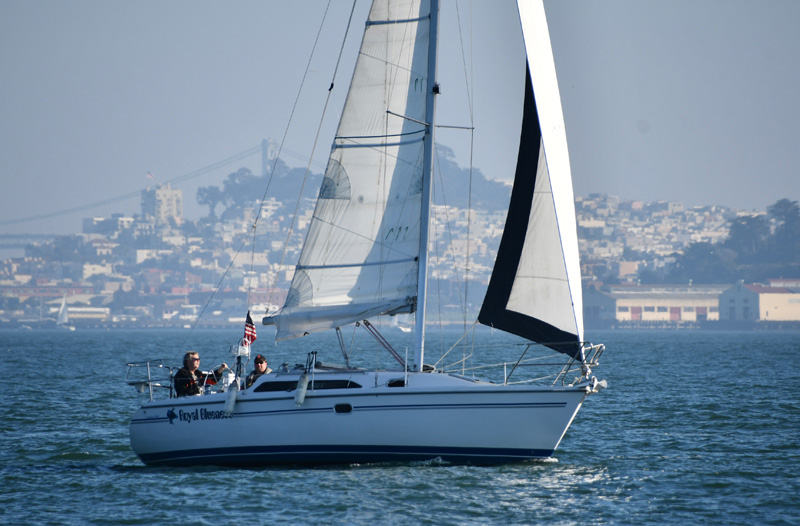 In addition to some random sailboats enjoying Clipper Cove on their own, a group of two powerboats and four sailboats rafted up together to share Thanksgiving leftovers. From west to east (or port to starboard) they were: Steve Hocking's classic Dorsett runabout High Voltage from Sausalito; Anna Alderkamp and Thijs Kaper's Santana 22 Byte Size, Treasure Island; Fred Paxton's Cloudburst 25 Ranger, a salmon fishing boat that is also used as a race committee boat for Richmond Yacht Club; the Farallone Clippers Mistress II and Hana; and the Quanci family's RYC-based Cal 40 Green Buffalo. Clipper Cove makes a good destination for boats coming from the East Bay and Marin to rendezvous, and the protection from wakes makes for safe and pleasant rafting.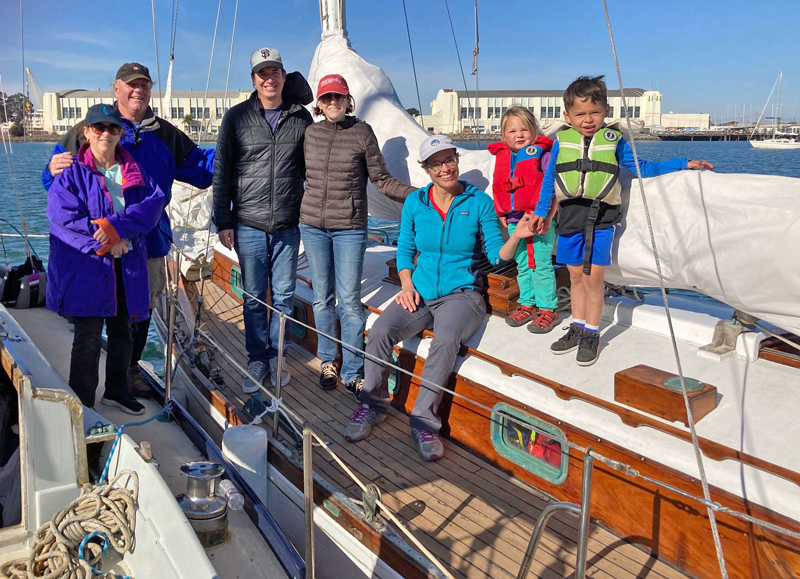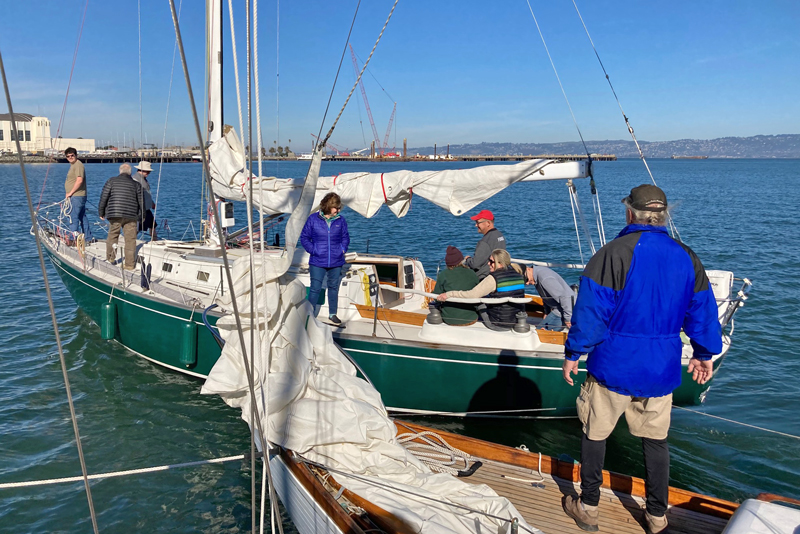 We did take a break from the Bay to take a hike in the hills so we could get a better view of the Bay and ocean. Sure enough, one of our favorite landmarks put on a stunning performance with a sunlit view of the Farallon Islands.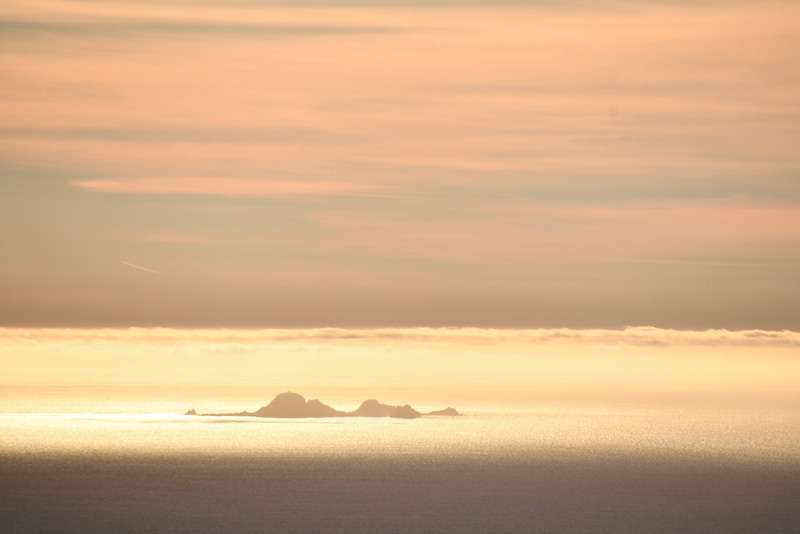 The sailing weather has been mighty fine while the ski areas tap their fingers and perform all the ritual snow dances. #optsailing is good any day of the year and, for all the folks who've bought first-time boats this year, it's good to remember sailing can be kinder on the Bay in the winter. Take advantage of it.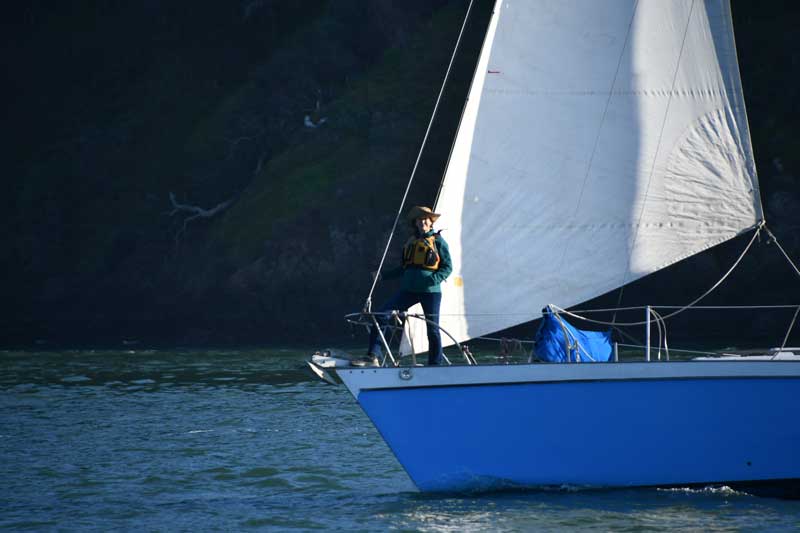 If you have some shots of your Blue Friday, add them to our Sailagram collection by emailing them to [email protected].
By the way, you can #optSailing any weekend (or weekday). So if you forgot to take photos over Thanksgiving, go sailing again this weekend and keep that shutter clicking.
Receive emails when 'Lectronic Latitude is updated.
SUBSCRIBE