Bay Area Boaters Rescued off Costa Rica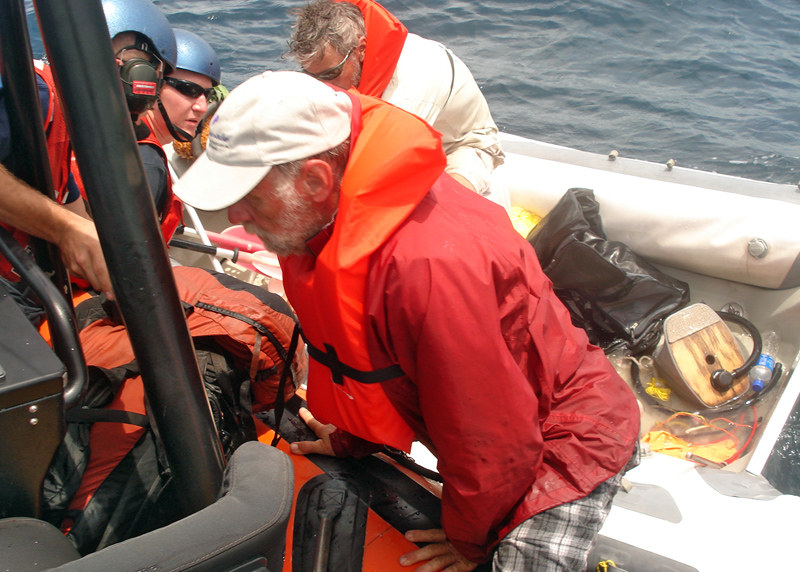 When Stephen Szukics' dockmates at Loch Lomond Marina in San Rafael heard that the 55-year-old was planning to take his 55-ft wooden Baglietto powerboat Black Pearl to Texas via the Panama Canal, they tried to talk him out of it. The boat had been a liveaboard in the marina for about eight years and needed a lot of work before it could be considered seaworthy. But Szukics seemed unconcerned. One of his neighbors remembers him shrugging off potential dangers, saying "If I die, I die." That's a hard point to argue.
But we're guessing James Winningham, Szukics' crew for the passage south, wasn't aware of his skipper's credo. According to dockside scuttlebutt, Winningham, 45, had posted a 'Want to Crew to Mexico' flyer at the marina, and didn't know Szukics or the boat.
"We were really worried about them when they left," said one marina tenant. "He didn't even know what channel markers were and ran right across the mud." But the pair had clearly figured things out, as they made it as far as Costa Rica in the two months since their inauspicious departure.
But then the boat sank.
According to a Coast Guard press release, the Alameda Rescue Coordination Center received Black Pearl's EPIRB signal early Monday morning. Commerical ships in the area couldn't find any signs of distress so the Coast Guard launched a C130 plane. Following the EPIRB signal, they spotted an Avon inflatable early yesterday morning about 50 miles off the coast of Costa Rica. They dropped food, water and a radio, while the Alameda-based 378-ft cutter Sherman powered to the scene. The weather was calm and the transfer of the two survivors from their leaking and deflating dinghy to the rescue boat went smoothly. Both are reported to be in good condition.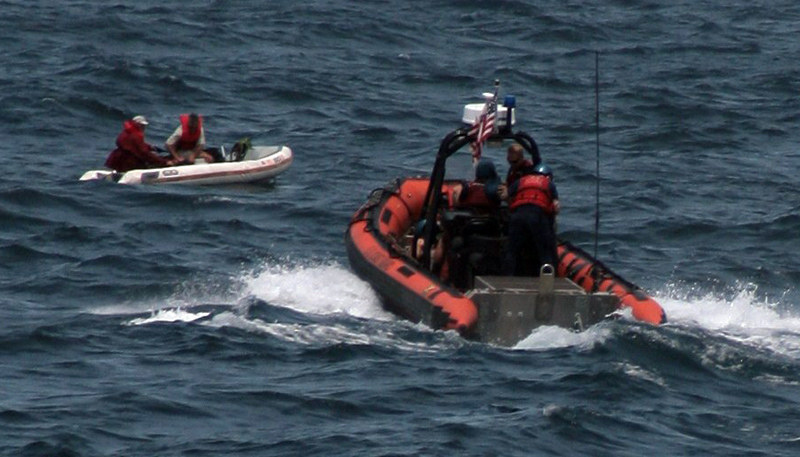 "They did a number of things right to ensure their survival until we could reach them," said Sherman skipper Capt. Mathew Bliven, "such as having a survival bag packed and carrying a 406 EPIRB. It certainly made our job easier. We're glad we get to return them to their loved ones. That's a good day at sea for us."
Receive emails when 'Lectronic Latitude is updated.
SUBSCRIBE