Baja Ha-Ha XXVII Second Stop — Bahia Santa Maria
In case you're still on the fence about whether to join the 27th Baja Ha-Ha, here's another update from the Baja Poobah.
Bahia Santa Maria, the second stop of the Baja Ha-Ha, is usually the fleet favorite. It lies about 175 miles north of Cabo — where the ocean, desert, mangroves, hills and sand dunes meet in spectacular fashion. And except for a few small fishing shacks, it's uninhabited.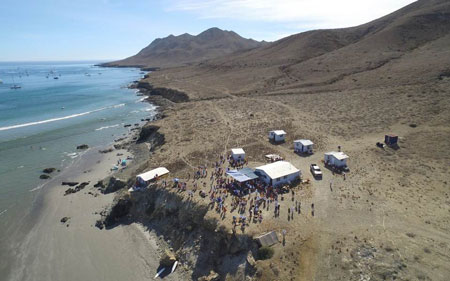 For those looking to stretch their legs and get their adrenaline pumping, there is hill climbing, beachcombing, boogie boarding, surfing, and … for one afternoon a year, it becomes the surreal site of the Ha-Ha rock 'n' roll dance party.
The live band travels eight hours each way, via hundreds of miles of dusty roads and two crazy ferries across Baja's longest inland waterway, to play for tips. The fishermen's wives prepare lunch, and Victor makes sure there is plenty of ice-cold beer. It's as surreal as anything Dali created. Ask anyone who has been there for one.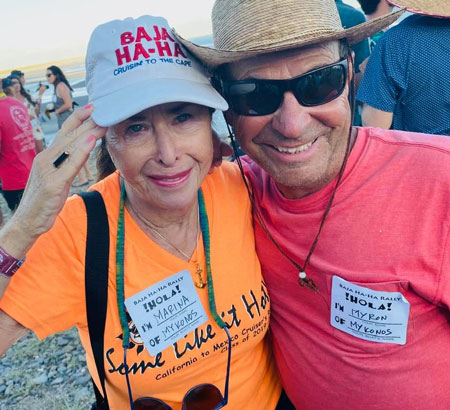 Sign-ups for Baja Ha-Ha XXVII, which leaves San Diego on November 1, opened at noon on Thursday, May 6. If you're not one of the scores of people who have already registered, there are a couple of good reasons to get online and put your name on the list now. 1. You'll be higher on the list for a berth in Cabo San Lucas. 2. You'll have six months to get excited and let all your friends know that you'll be spending the cold. foggy Northern California winter months in the sunny, warm climes of Mexico. 3. You'll be signing up for a boatload of fun!
Go here for the Notice of Rally, and to sign up click here.
Do the Ha-Ha, as 10,000 others have done before you, and be part of Baja legend.
Receive emails when 'Lectronic Latitude is updated.
SUBSCRIBE