Another Turtle Rescue by the Perry 56 'Foxfire'
They did it again! Mike Casey and the crew aboard the Perry 56 Foxfire managed to rescue another turtle from the scourge of fishing nets and plastic bottles. Mike wrote, saying, "We are anchored in the Tres Marias and were out observing the remote and exclusive scenery when we came across this distressed turtle in our dinghy. Wrapped around its neck were fish nets, bottles and palm frond stalks."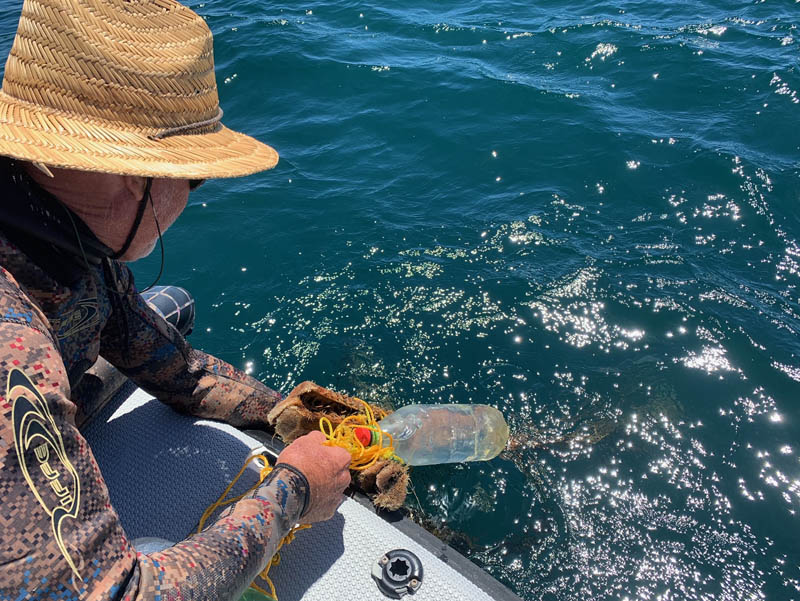 Sadly, it's not uncommon to find marine animals entangled in ocean plastics (really human plastics) or for ocean biologists to find the bellies of sea life filled with discarded human plastics. Luckily these creatures sometimes cross paths with good Samaritans like those aboard Foxfire. It was just a month ago that we wrote about their first rescue.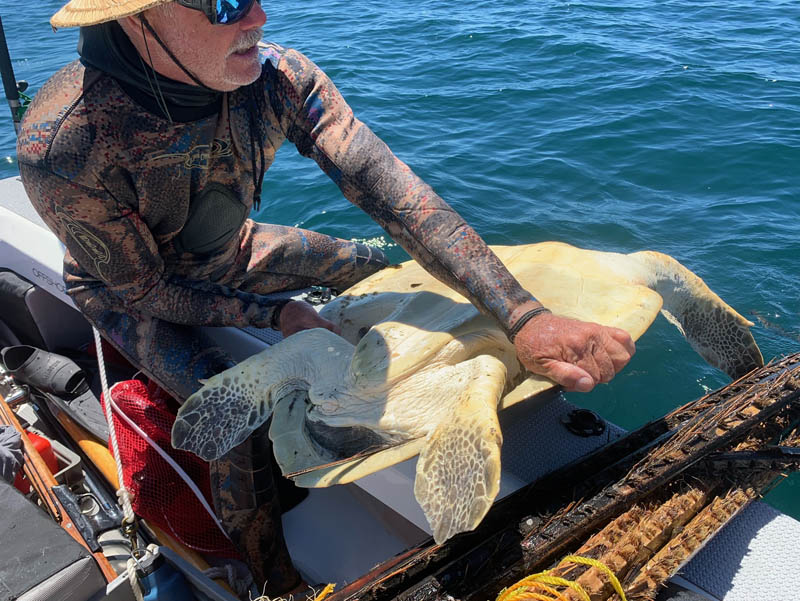 After freeing the turtle they sailed on, with Mike noting, "It was weird today. We saw the same bottle and palm arrangement afloat in another place. Fortunately, no turtle was attached. Are they traps or cast-off fishing gear, or lost gear? It makes us wonder."
Has anyone else seen this type of palm/plastic arrangement? Could it be a way of capturing turtles? If so, let us know in the comments below or email us here.
The turtle is now swimming freely again!
Receive emails when 'Lectronic Latitude is updated.
SUBSCRIBE