Can Algae and Seaweed Stem the World's Plastic Tide, and Feed Us?
Although the Bay Area is still officially in winter, the mention of algal blooms and seaweed caught our attention; particularly as last September in 'Lectronic Latitude we wrote about the red tide that was clogging parts of the Bay and killing sealife. Now, it seems the possibility of collecting such algae and rampant seaweeds and turning them into profit, while helping improve humans' environmental footprint, is a step closer to reality.
As an avid diver, Finnish biochemist Mari Granström became aware of the toxic microalgae blooms that occur in the Baltic Sea and impact marine life by causing oxygen deficiency, reducing water quality, and blocking out light.
"I saw with my own eyes — or perhaps couldn't see — how it was affecting the marine ecosystem, and decided to do something," Granström told the BBC. "There was too much finger pointing and not enough action."
Six years ago, Granström began harvesting the microalgae and developing processes for use in cosmetics, human and animal food, detergents, and even as a replacement for plastic. And what began as a hobby has evolved into a company called Origin by Ocean (ObO). The company has attracted both commercial investment and European Union funds and is now operating a pilot production scheme with the plan to be fully operational by 2025–26.
ObO sources the microalgae off the coast of Finland, and imports sargassum seaweed from the Dominican Republic and excess seaweed from Portuguese and Spanish waters.
The venture helps clean up the waterways while providing a business stream for various partners along the way.
"We wanted to do something to help at both ends of the process, upstream and downstream, as it were — cleaning the seas, but also monetising a change in consumer behaviour," Granström said.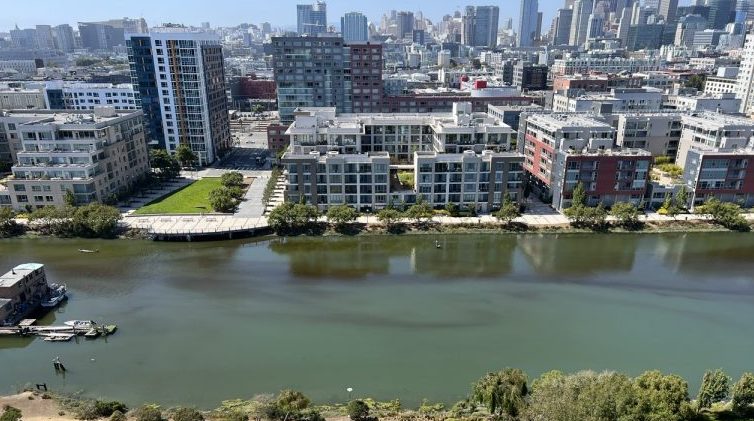 In another part of Europe, Swedish business Nordic Seafarm is using seaweed to make "algae-based gin and beer."
Imagine if the above systems evolved to such a degree that anyone could make food and alcohol from algae and seaweed; sailors would never need to come ashore! Now that might be worth an investment…
Learn more about ObO at www.originbyocean.com.
Receive emails when 'Lectronic Latitude is updated.
SUBSCRIBE