A Sad Day as Another Old Sailboat Goes to the Crusher
We all hate to see it, yet are fascinated by the destruction of sailboats. Who among us can honestly say they're not mesmerized by the spectacle of an old sailboat being broken up by the relentless crushing machines?
Ferris Will, of the sailboat French Girl in Richmond, witnessed the sad end for a seemingly abandoned sailboat as it was hauled out of the water and set upon by the machines last Thursday. He had his camera on hand and took these photos, which he sent to us.
"Some excitement at Richmond's Marina Bay ramp this morning as this heavy, steel-hulled beast came out of the water the hard way. Sadly, no name on her. RIP!"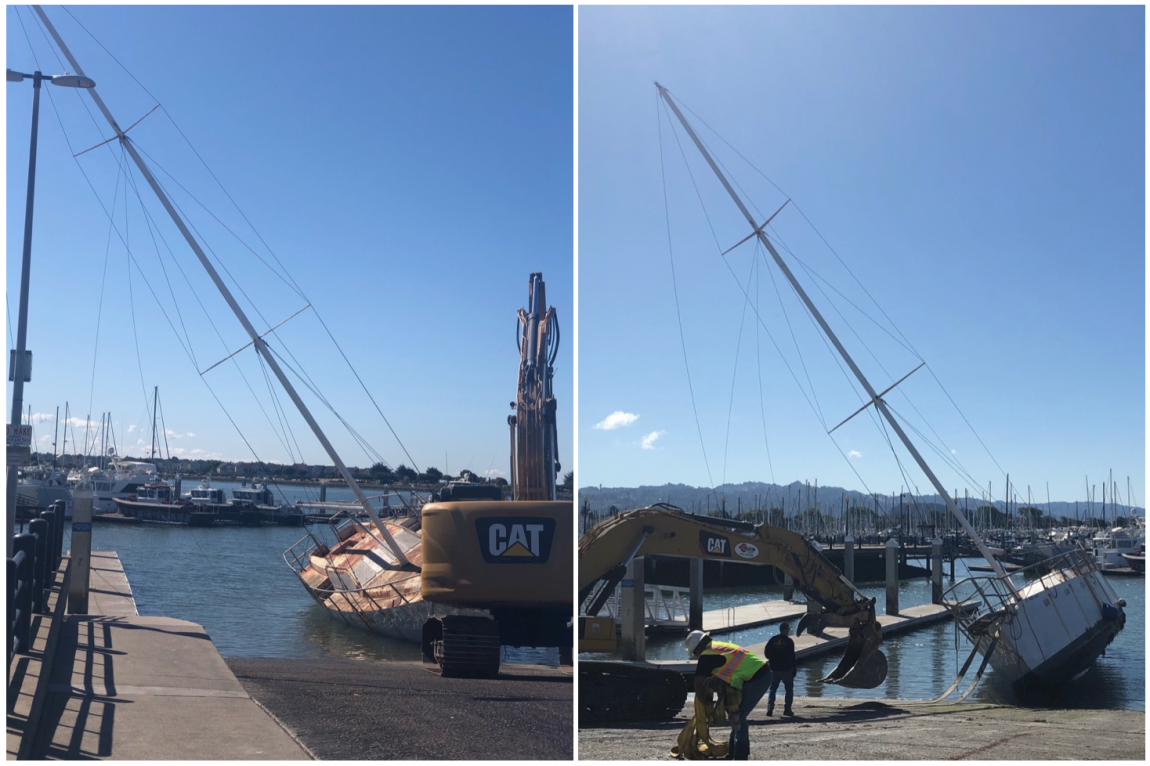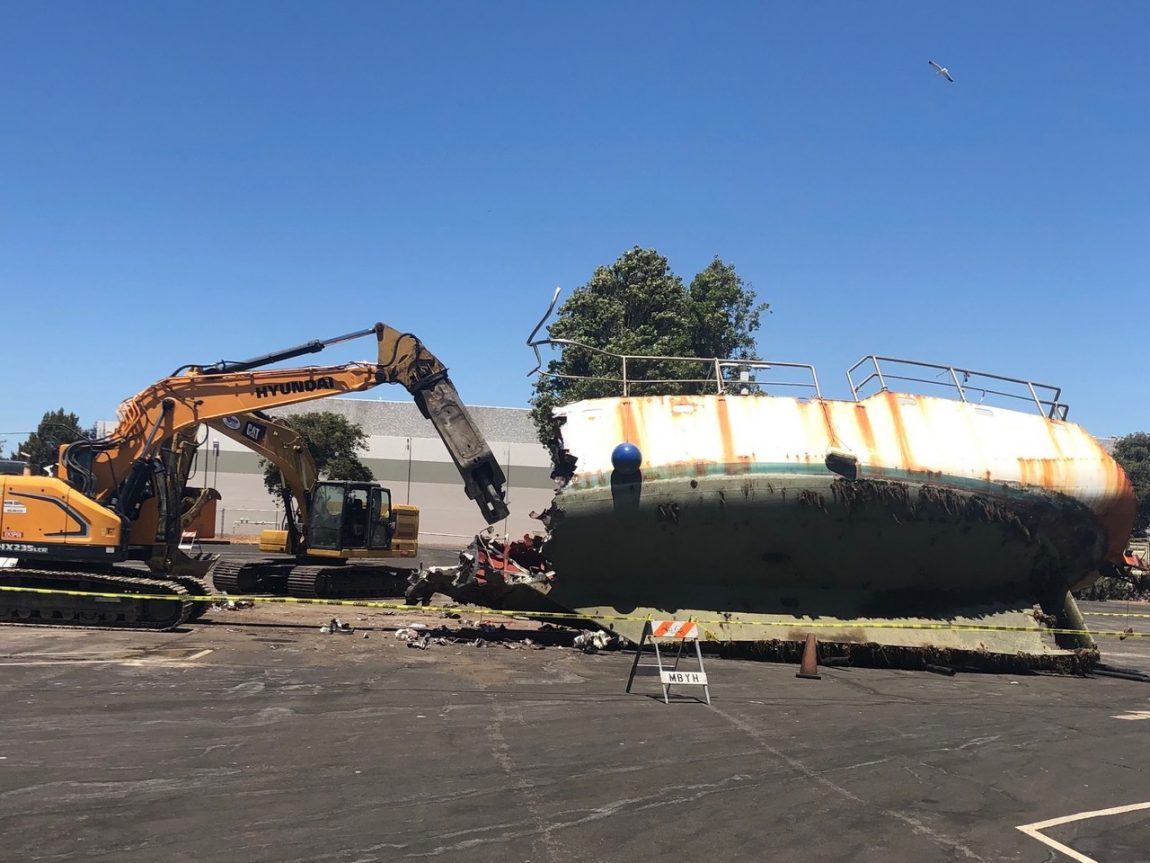 And they say sailing is fun! But what happens to a boat when it has outlived its useful purpose for its owner, or perhaps outlived the owner him- or herself? Some boats are fortunate and are sold or passed on to sailors who will refit and care for them. Others are left at the dock like a forlorn Hachikō, waiting for the owner who will never return. We don't know the origins or cause of demise of the old boat pictured above, but regardless, it's still a sad sight to see.
Receive emails when 'Lectronic Latitude is updated.
SUBSCRIBE