After the Rio Olympics and Paralympics of 2016, the International Olympic Committee dropped sailing from Paralympic competition. This was a huge disappointment to Para sailors locally and worldwide, including Ryan Porteous of San Diego, who competed for a fifth-place finish in the Scud 18 at Rio. World Sailing was unable to get Paralympic sailing reinstated into the Paris 2024 Games, and, in fall 2021, kick-started its efforts to get them reinstated for the 2028 Paralympic Games in Los Angeles.
On Friday, March 25, Para sailors Ryan Porteous, Cristina Rubke and Jim Thweatt joined a press conference at St. Francis Yacht Club with the executive director of US Sailing, Alan Ostfield; senior VP of US Sailing Programs and Services Andrew Clouston; world kiteboarding champion and Rolex Yachtswoman of the Year Daniela Moroz; and Marcus Spillane, board member of World Sailing (via Zoom) to continue the reinstatement campaign. Ryan, Christina and Jim are all active California Para sailors who have benefited from and supported programs such as BAADS (Bay Area Association of Disabled Sailors), located at South Beach since 1991. BAADS is one of 80 Para sailing programs nationwide.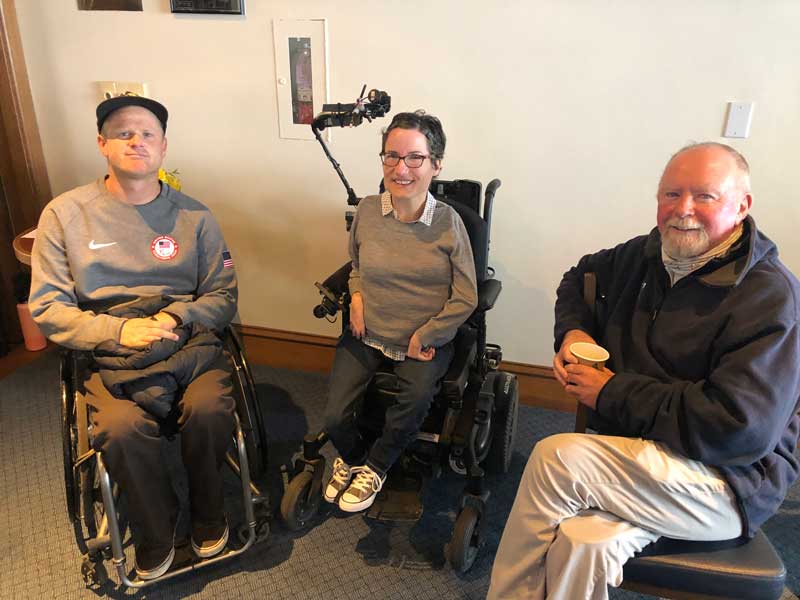 World Sailing is focusing on increasing worldwide participation to 45 nations on 6 continents, increasing youth participation (below the age of 30) to 20% of total athletes, and growing the number of female participants to 30% and, ultimately, to achieve gender parity. World Sailing has also launched the "Back the Bid" #SailtoLA social media campaign, supported by renowned global sailors, leading figures in the sport, and the world's Para sailors.
Ryan Porteous, from San Diego, shared his story, from being a competitive sailor at Mission Bay Yacht Club to having a freak accident, slipping on a dock and breaking his neck. Ryan discussed his path from there. "I was 18 and had just gone off to college, and I went from having the most independence I'd ever had to needing help doing the simplest of tasks. I spent three months in the hospital post-injury, and it was really tough. I was asking a lot of questions on what the rest of my life was going to look like [after] becoming paralyzed. And one of the things that was a bright light was the possibility of sport, especially sailing, to get me out of my wheelchair and go do something that, most importantly, enabled me to have fun again.
"While I was still in the hospital post-injury, I was doing research on the Paralympics. I had heard of it beforehand but never really looked into it. I saw that there was sailing, and I was like, 'Whoa — this looks awesome. I want to do that!' So I was calling up friends and saying, 'Hey, get me back on the boat; just throw me on and let's get sailing again.' It was a really cool experience to have friends there to get me back on the water. From there, I contacted the US Sailing Team and asked them, 'How do I make this happen? How do I make the US team? How do I try to go to the Paralympics?'"
Lawyer and Bay Area resident Cristina Rubke is a frequent sailor at BAADS in South Beach. She explained, "Sailing is really unique. You can adapt it to somebody who has a very significant disability. I can't use my arms at all, so I use my chin to do everything. I sail my Hansa Liberty with a joystick that is tied up under my chin and has two switches that connect to the sails — right and left for rudder control and up/down to bring the sails in and out. And the two switches control the main and the jib."
Cristina doesn't just sail on her own. "When I sail as part of a team, I have almost exclusively sailed with a sailor out of Florida called Chris Sheppey, who is a blind sailor, very physical and very in shape. He and I are a great team because he can do all the things physically with his arms and legs that I can't, but I can see everything and I can tell him what's going on."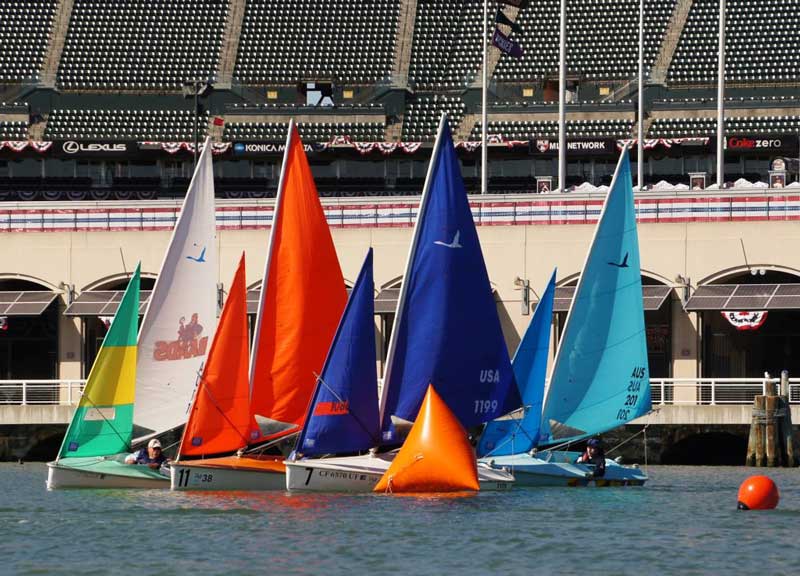 At 17, Jim Thweatt was hit by a car while riding a motorcycle, lost his leg below the knee, and fractured his femur. The first Para sport he raced in was skiing, but after he retired, he turned to sailing and combined his passion for both sports as a Classifier —– someone who determines who is eligible to compete in a Para sport and groups the eligible athletes in sport classes according to their activity limitation.
"Out of all the Paralympic sports I've been involved in, sailing is probably the most inclusive, and I've been around a lot of them at the Olympic and Paralympic level. The reality is that you can take somebody like Cristina, or someone like me, and put them in a classification protocol, where 1 is graded as the most severely disabled, to a 7, which is the most physically able."
As the popularity of the Paralympic calling continues to build around the globe, World Sailing is seeking the reinstatement of Para sailing at the Paralympic Games in time for the Los Angeles 2028 Paralympic Games. Sailing expands the horizons and sense of freedom for all sailors, but these Para sailors were on hand to double down on that sentiment for how sailing has transformed the joy in their lives. Sailing remains one of the most adaptable and freeing activities available to anyone. We hope to be watching the US Paralympic sailors competing in L.A. in 2028, and up and down the West Coast between now and then. To learn more, visit BAADS on San Francisco Bay or US Sailing's Adaptive Sailing resource page.
Receive emails when 'Lectronic Latitude is updated.
SUBSCRIBE